According to the head of the tax committee at the Verkhovna Rada, the future tax reform will concern both business representatives and ordinary citizens.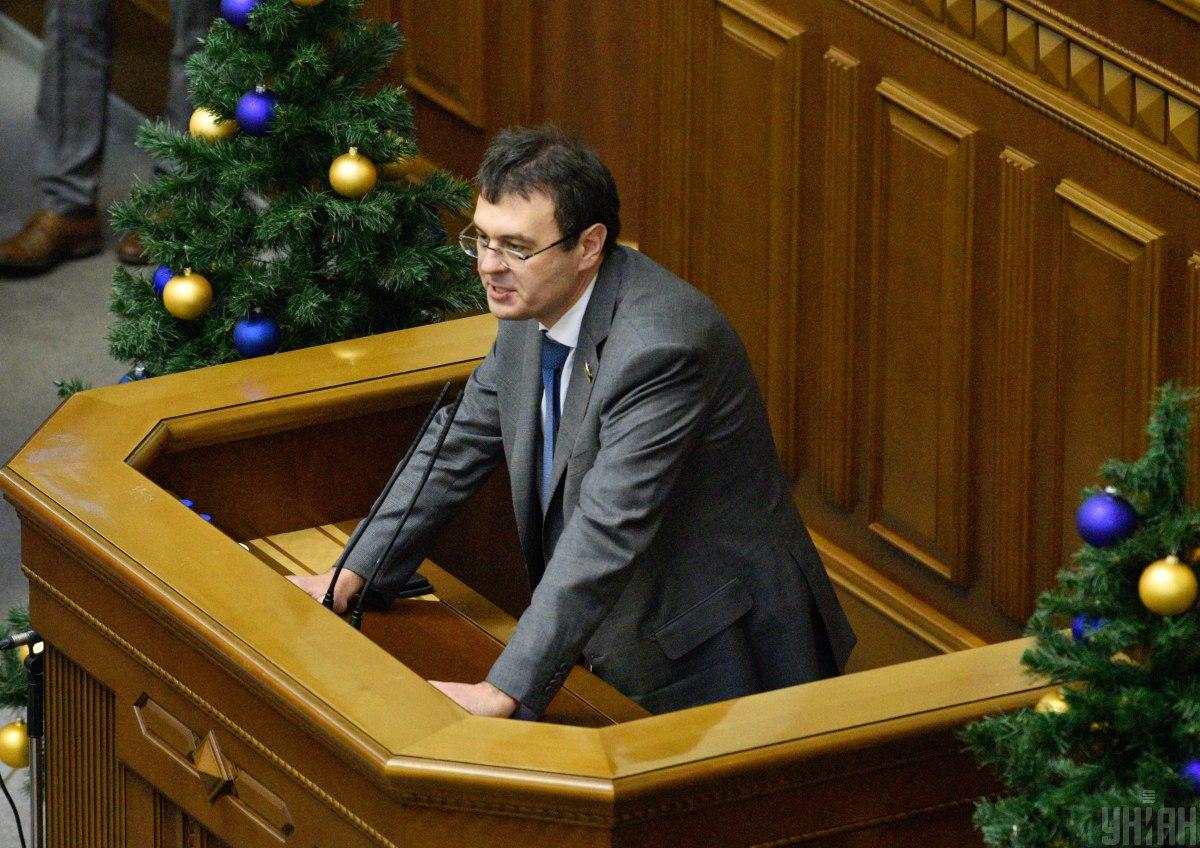 Daniil Getmantsev spoke about the upcoming tax reform / photo from UNIAN, Maxim Polishchuk
The head of the Verkhovna Rada of Ukraine Committee on Finance, Tax and Customs Policy Daniil Getmantsev told important details of the upcoming "big tax reform", which they plan to start discussing in 2022.
As he noted in a comment for UNIAN, it is planned that the future tax reform will focus on direct taxes and will concern both business representatives and ordinary citizens.
"Direct taxes. Will concern everyone," Getmantsev said.
When asked whether it is planned to revise the personal income tax (PIT) and the unified social contribution (UST), which now amount to 18% and 22% answered: "we are planning."
On a clarifying question up or down, he replied that "down."
When asked whether the future tax reform plans to introduce a tax on withdrawn capital for businesses, despite the fact that the memorandum with the International Monetary Fund is about its non-application, he replied that "it will probably be according to the Polish model."
Exit Capital Tax: What It Is
The tax on the withdrawn capital is that the company pays the tax not annually and not on all profits, but only when the profit is withdrawn from the enterprise and only on the size of the withdrawn profit. This encourages enterprises to leave funds for profit in the enterprise and reinvest this profit in the development of their own business.
Read alsoShow your money. After the tax amnesty, Ukrainians need to prepare for total cost control
In Poland, this tax is not applied to everyone, but only to certain categories of Polish companies.
This taxation regime in a neighboring country can be used by small and medium-sized enterprises whose income does not exceed PLN 100 million ($ 24 million), in which only individuals are participants, and there are no corporate rights in other companies. Also, enterprises must employ at least three workers, and funds from future profits must be reinvested in fixed assets (equipment, etc.). The tax regime applies only if all the criteria are collectively met.
What are the taxes
Taxes are divided into direct and indirect.
Direct taxes are taxes levied by the state directly on the income or property of the taxpayer (personal income tax, corporate income tax).
Indirect taxes are set in the form of a surcharge to the price or tariff, are paid by buyers when purchasing goods and receiving services, and are paid to the budget by sellers or, less often, by manufacturers of these goods and services (VAT, excise taxes, etc.).
You may also be interested in the news
Author:

Bohdan Slutsky
If you notice an error, select it with the mouse and press Ctrl + Enter