The rating is topped by the pro-presidential Servant of the People.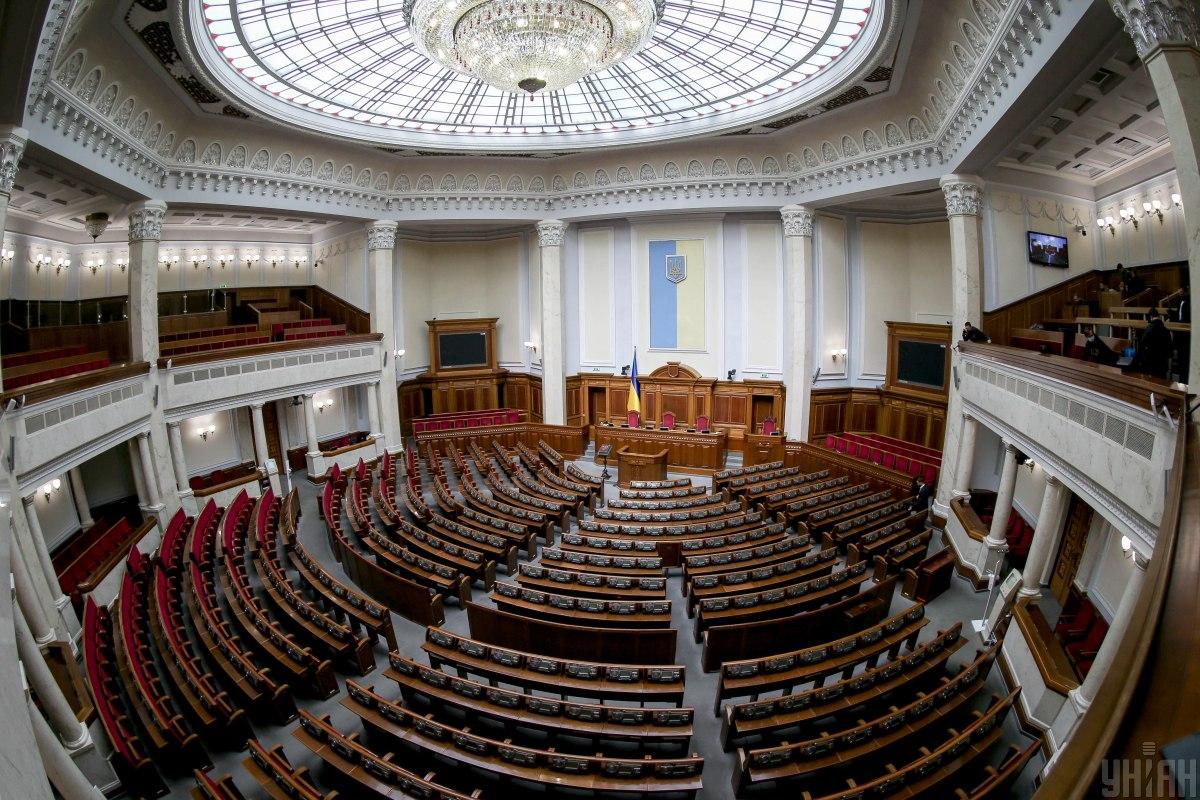 Sociologists spoke about the political preferences of Ukrainians / photo from UNIAN, Vyacheslav Ratinsky
The Servant of the People party tops the rating of parties – 19.1% of those who will vote and have made their choice are ready to support it.
This is stated in the results pollconducted by the Sociological Group "Rating".
13.5% are ready to vote for the party "European Solidarity", "Batkivshchyna" – 11.2%, "Opposition Platform – For Life" – 10.5%.
The Strength and Honor party is supported by 7.3%, Razumkov's Reasonable Politics party – 6.2%, the Ukrainian Strategy Groisman party – 6%, and Muraev's Nashi party – 5.6%.
In addition, the Radical Party – 4.2%, "UDAR Vitali Klitschko" – 3.8%, the Shariy party – 3.4%, VO "Svoboda" – 3%.
The rating of other political forces is less than 2%.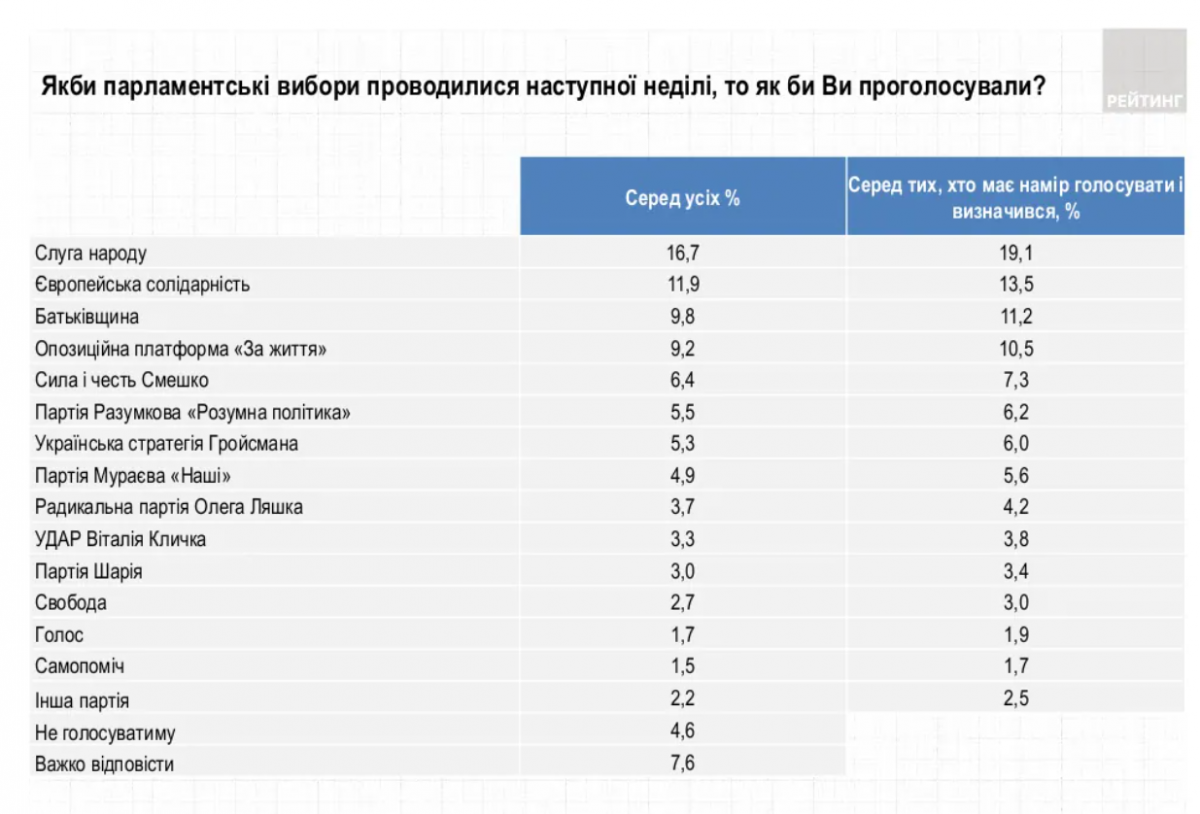 ratinggroup.ua
What is known about the survey
The audience of the survey, which was conducted on December 14-16, is the population of Ukraine over the age of 18 in all regions, except for the temporarily occupied territories of Crimea and Donbass. The sample is representative in terms of age, sex and type of settlement. Sample population – 2 thousand respondents. The survey method is CATI (Computer Assisted Telephone Interviews – telephone interviews using a computer). The error of the representativeness of the study with a confidence level of 0.95 is not more than 2.2%.
According to the same poll, Ukrainian President Volodymyr Zelensky tops the rating of trust in politicians.
Author:

Tanya Polyakovskaya
If you notice an error, select it with the mouse and press Ctrl + Enter
.