The drug was produced by the American company Novavax.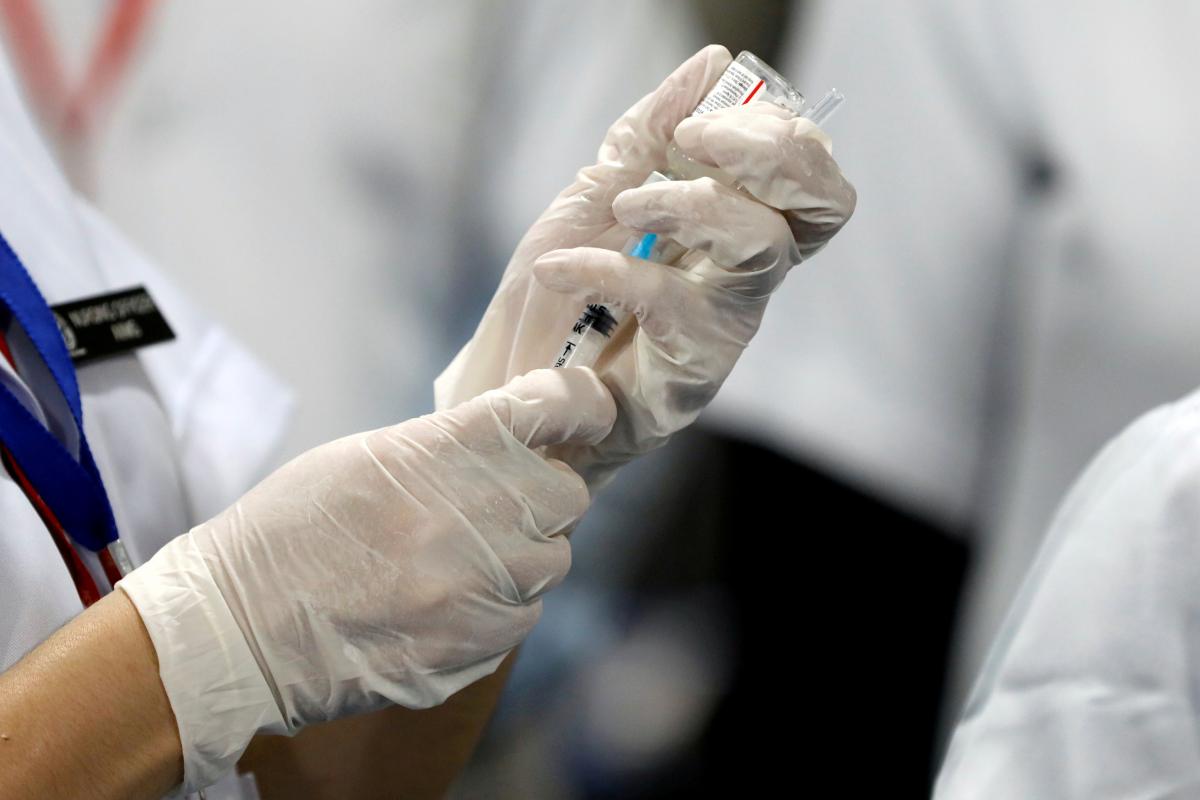 Nuvaxovid COVID vaccine approved in EU / photo REUTERS
A new vaccine against coronavirus has been approved by a European regulator. We are talking about the drug Nuvaxovid from the American company Novavax.
It is reported by European Medicines Agency.
"After careful evaluation, the EMA Committee on Human Medicines (CHMP) came to general agreement that the vaccine data was reliable and met EU criteria for efficacy, safety and quality," it said.
It is noted that this is the fifth approved vaccine against COVID-19 in the European Union. The drug is approved for vaccination of people over 18 years of age. According to research, the effectiveness of the vaccine reaches a level of 90%.
Read alsoIsrael announced the beginning of the fifth wave of COVID-19Thus, the data that are available at the moment suggest that the risks from using the drug are much lower than its benefits. In the future, the manufacturer must provide complete data on clinical trials. Accelerated registration of a drug is associated with the need to close the need for a vaccine.
Omicron strain – what is known
The first reports of infections with a new coronavirus mutation appeared in November 2021 in South Africa. The virus quickly spread in South Africa's most populous province, Gauteng.
Cases of infection with this strain were recorded in Botswana, South Africa and Hong Kong, as well as in travelers who arrived in Israel, Belgium, Germany, Italy and the UK.
The WHO compared the strains of the coronavirus "Omicron" and "Delta". According to scientists, "Omicron" may be less dangerous in comparison with the Delta strain. At the same time, it spreads much faster.
On December 13, the UK recorded the first death from the new Omicron coronavirus strain.
Read alsoHolidays harsh lockdown announced in the NetherlandsSeveral European countries have begun vaccinating children between the ages of 5 and 11 to keep schools from closing amid the proliferation of Omicron.
According to the WHO, the number of Omicron infections in the world doubles every 2-3 days.
The G7 countries have named the Omicron coronavirus strain as the biggest threat to the global health system.
On December 18, the Minister of Health of Ukraine Viktor Lyashko said that the Omicron coronavirus strain was first discovered in Ukraine.
You may also be interested in news:
Anastasia Gorbacheva

If you notice an error, select it with the mouse and press Ctrl + Enter
.