In March, the Ukrainian national team will play a selection match for the 2022 World Cup against Scotland.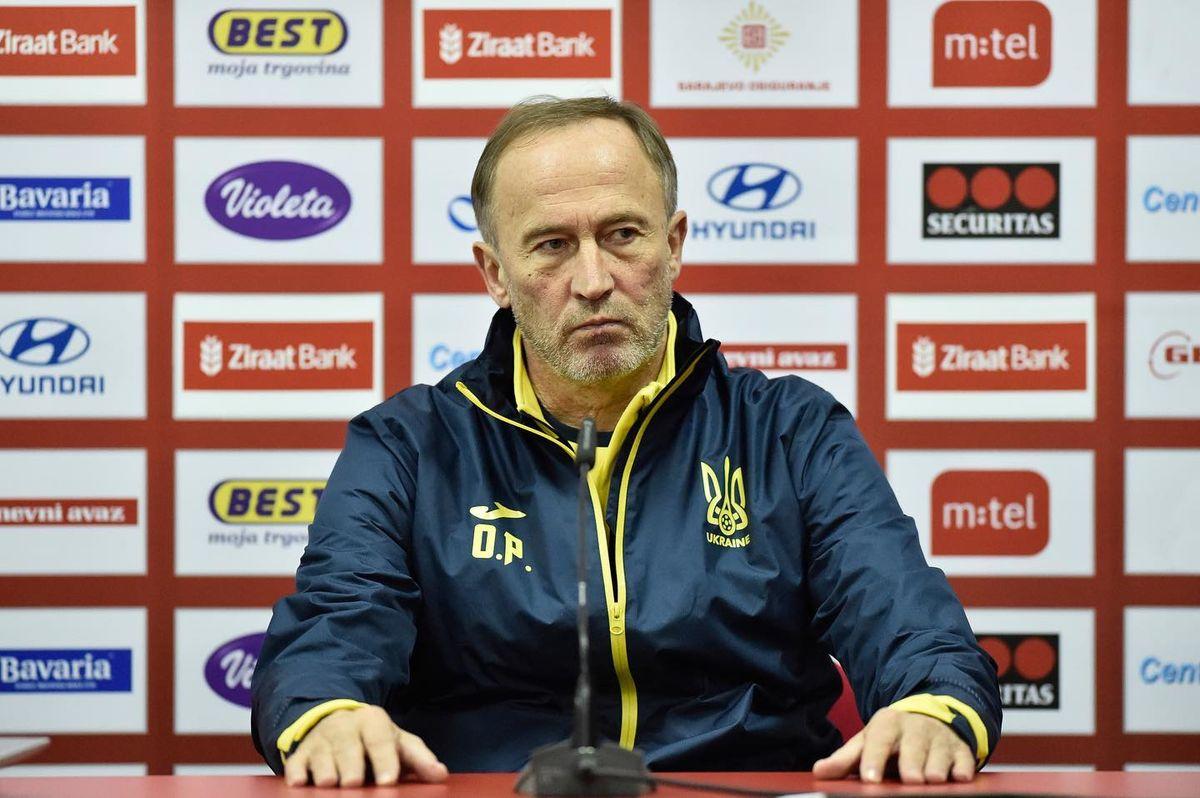 Petrakov has no plans to call youth players into the national team / photo by UAF
The head coach of the Ukrainian national team, Alexander Petrakov, spoke about which of the players of the youth team he would like to see at the collection of the main team.
The specialist believes that it makes no sense to call the youth players to the location of the national team, since they will not be included in the main team. It is more important for the players of the youth national team of Ukraine to successfully perform in the selection for the European Championship.
"I will not touch the youth team, take people, pull people out of there so that they can sit on my bench. The youth team should go to the final part of the European Championship, I will help them in every possible way. I will not put any sticks.
Read alsoMalinovsky admitted that he was the reason for his conflict with PetrakovWhen will I invite you? When I see that the person is ready. Not coming to practice, breathing the air of the national team, being in a team is wrong. To come to the national team, a person must earn by his play in the youth team, in the national championship, in European competitions, "- said Petrakov on the air of the program"Great football".
As a reminder, in the playoff qualification for the 2022 World Cup, the Ukrainian national team will play against Scotland on March 24 in the semi-final away. In case of victory, our team will also play the final on the opponent's field with the winner of the Wales – Austria pair.
Scotland v Ukraine: before the match
Vladimir Medyanik

If you notice an error, select it with the mouse and press Ctrl + Enter
.