Doctors diagnosed the man with a head injury.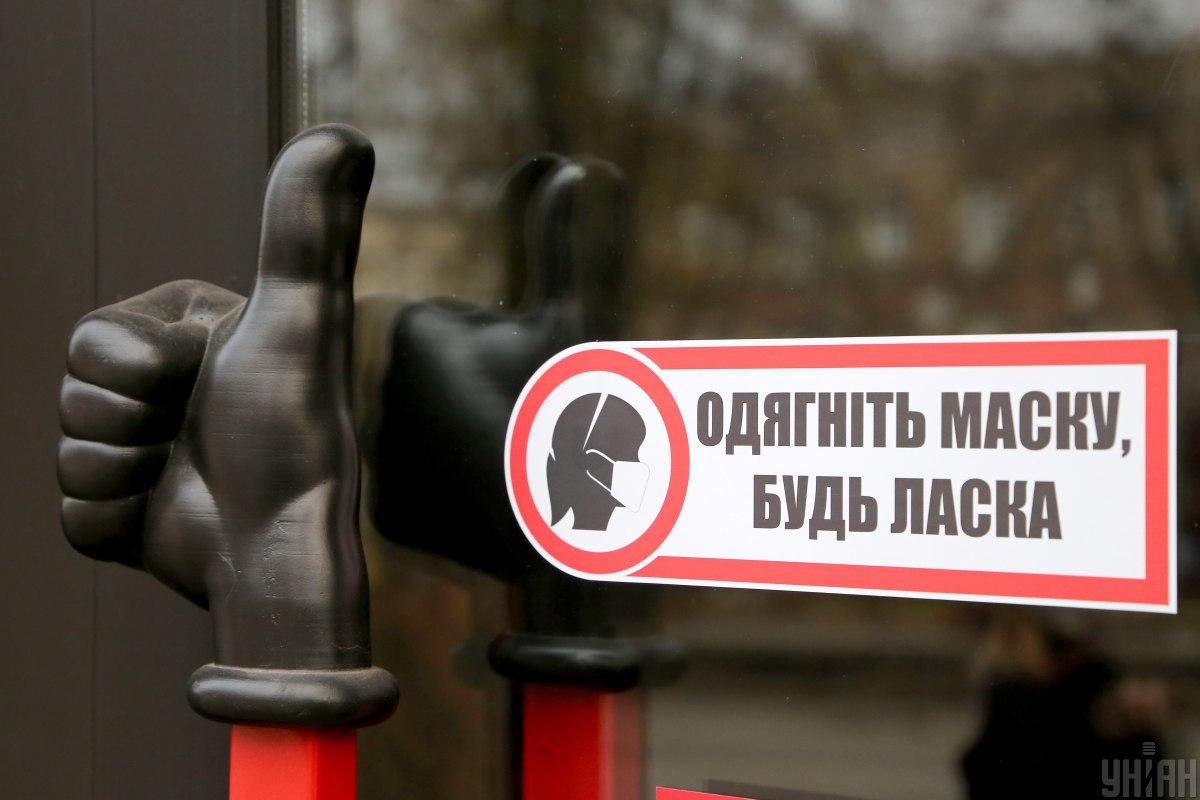 In Kiev, a guy broke a guard's skull because of a mask / photo from UNIAN (Denis Pryadko)
In Kiev, young people provoked a conflict with the security guard of the "Desigual" store, refusing to put on a protective mask. The incident escalated into a fight.
It is reported by "Operational".
It is noted that the guard asked the guy and the girl to put on personal protective equipment, according to the quarantine rules. However, they refused, filming the communication on camera.
Read alsoIn Zaporozhye, a woman chased a passenger without a mask from a trolleybus and got on videoSubsequently, the girl broke into the store and started running without a mask, ignoring the requests of the guard and hitting the goods.
The indignant man picked up the goods and demanded that the young people leave the store: "Are you already crazy? Leave, please!"
"Heard what he said, right?" The girl turns to her companion.
After that, the communication between the strange visitors and the guard shifted to heightened tones. Subsequently, a fight broke out, as a result of which the security was hit on the head by an unfortunate blogger. According to the "Operative", the man's skull was broken.
"What are you, Vasya !? Lost, or what? Fuck away from here, quickly!" – exclaimed the guy, continuing the shooting.
The footage shows that the victim's nose was bleeding. However, at this point, the video was interrupted.
According to "RBK-Ukraine" after the incident, law enforcement officers were called in the store. The security doctors diagnosed a traumatic brain injury.
At the same time, it is not known whether the "blogger" was detained after the attack. He probably shot the video for the hype. The press service of the metropolitan cops about the incident has no data yet.
As UNIAN reported earlier, a man started shooting in a store in Zaporozhye. The reason for the incident was a request to wear a protective mask.
You may also be interested in news:
.