The President believes that the society understands what is happening.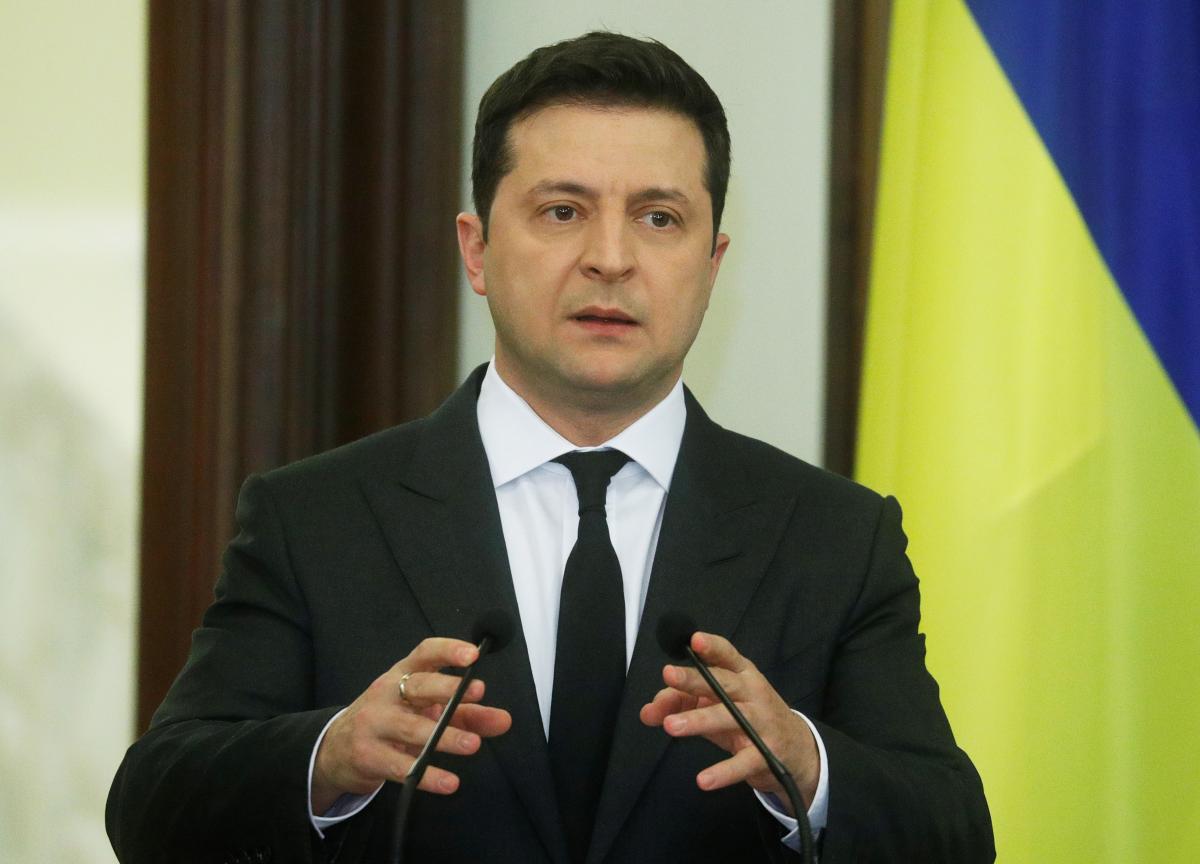 Zelensky first commented on Poroshenko's suspicion / photo REUTERS
President of Ukraine Volodymyr Zelenskyy commented on the signing of the suspicion of the former head of state Petro Poroshenko of treason and assistance to terrorists.
As a UNIAN correspondent reports, Zelensky talked about this with reporters as part of a two-day annual conference of Ukrainian ambassadors under the slogan "Diplomacy 30. Strategy of a Strong State", which is taking place at the state residence of Sinegor.
In particular, the president was asked to comment on the signing of Poroshenko's suspicion.
"I don't think about it, first of all, what was written out there. This is written out by law enforcement agencies. I don't think this will affect the situation inside our state," Zelensky said.
At the same time, the president said that the situation inside Ukraine, as a rule, is influenced by financial groups.
Read alsoUS reacted to Poroshenko's suspicion"He (Poroshenko) is in one of these financial groups. We understand. They bring people from different regions (for rallies – UNIAN). We see this. This is open information, this is not a lie … Somewhere someone- he wants to support them. Most people, it seems to me, are given such an opportunity. It's a difficult time, people want to earn a penny. Whoever comes that way, "Zelensky said.
I see the only thing: we do not see a resonance in relation to people like Mr. Medvedchuk, or like Mr. (Poroshenko) … If these questions are related to specifics, with coal, then what we read is trade with separatists, so let him figure it out court, law enforcement agencies, – Zelensky stressed.
"I think that there is no support for these processes in society. And it is understandable why. It will not work that way. Making money on this in society, and then for this society to support you. It does not work that way. And in 2014, society did not support them (oh Poroshenko's victory in the elections – UNIAN). Society supported itself, the state, statehood, its flag, its own anthem, "Zelensky said.
The President believes that the society understands what is happening.
"The state is not blind, and it is definitely starting to figure it out step by step," Zelensky said.
As a reminder, the State Bureau of Investigation is expecting Petro Poroshenko on Thursday, December 23, to deliver a petition to choose a preventive measure. His lawyer said earlier that Poroshenko would not appear on the call to the RRB.
Suspicion of Petro Poroshenko
On December 17, the RRB said that Poroshenko ignored investigators who tried to hand him a summons in the case of a criminal scheme for supplying coal from the temporarily occupied territories and assistance to the terrorist organizations "LPR" and "DPR" by a group of Ukrainian citizens.
The proceedings are being investigated under Part 1 and Part 3 of Art. 258-5 (financing of terrorism), part 1 of art. 111 (high treason) and Part 1 of Art. 258-3 (Creation of a terrorist organization) of the Criminal Code of Ukraine.
In September-November 2021, a suspicion was already reported in this production to Viktor Medvedchuk, People's Deputy from OLEZh, and to former Energy Minister Vladimir Demchishin.
On December 20, Petro Poroshenko, who is abroad, was announced on suspicion of committing high treason and assisting the activities of terrorist organizations.
You may also be interested in news: