The driver had no documents with him.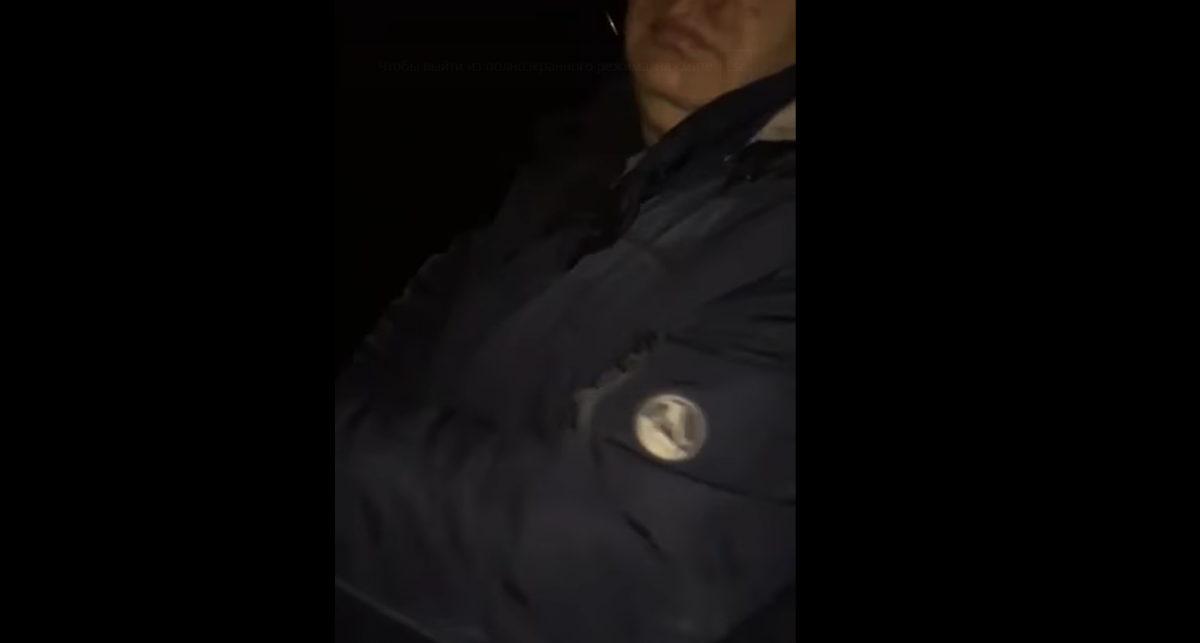 In the Chernihiv region, a drunken deputy knocked down a cyclist / Screenshot
A video of the policeman's communication with the deputy Viktor Mishchuk appeared on the network, who knocked down a cyclist in the city of Bakhmach in the Chernihiv region and tried to escape from the scene of the accident.
As the UNIAN correspondent reports, the video was published on his Facebook page by the deputy of the city council Vladimir Bryukhovetskiy, who organized a rally near the police, demanding an objective investigation.
He explained to the journalists that he had received the record from his sources in the police.
"At the trial, Viktor Mischuk said that during the accident he was sober and moved at a speed of 40 km per hour. We are posting a video of the detention of" sober "Viktor Mischuk.
Read alsoIn the Kharkiv region, flayers killed a cat and hung it on the gates of the churchWhether the woman was identified in the video, who could have been in the car of Mischuk, a probable witness of the incident, is still unknown, "Bryukhovetsky wrote.
In the video, the driver first pretends not to hear the policeman, and then it turned out that he had no documents. Mischuk said that he was driving alone, but then they remember the passenger (probably a woman). The video has several thousand views and hundreds of distributions.
In the comments, people point to the very polite behavior of the policeman and suggest that this is due to the influence of the suspect, if "it was an ordinary person, he would be pulled out of the car, thrown on the ground and handcuffed." And also pay attention that the driver did not look sick.
Drunk MP knocked down a cyclist
On the evening of December 18, in the city of Bakhmach, Chernihiv region, a city council member, driving a car, knocked down a cyclist. After that, the driver tried to leave the scene of the accident, but lost control and drove into a ditch.
The victim of his injuries died on the way to the hospital. The police detained the driver of the car on the same day. He refused to undergo a medical examination for alcohol or drug intoxication. However, the police forcibly took blood and urine samples from the detainee for examination.
He is charged with violation of traffic safety rules in a state of intoxication (part 3 of article 286-1 of the Criminal Code).
On December 20, the Bakhmach District Court chose the suspect as a preventive measure – detention for 60 days without the right to post bail.
.