The accident in Kharkov, according to preliminary data, was not due to weather conditions.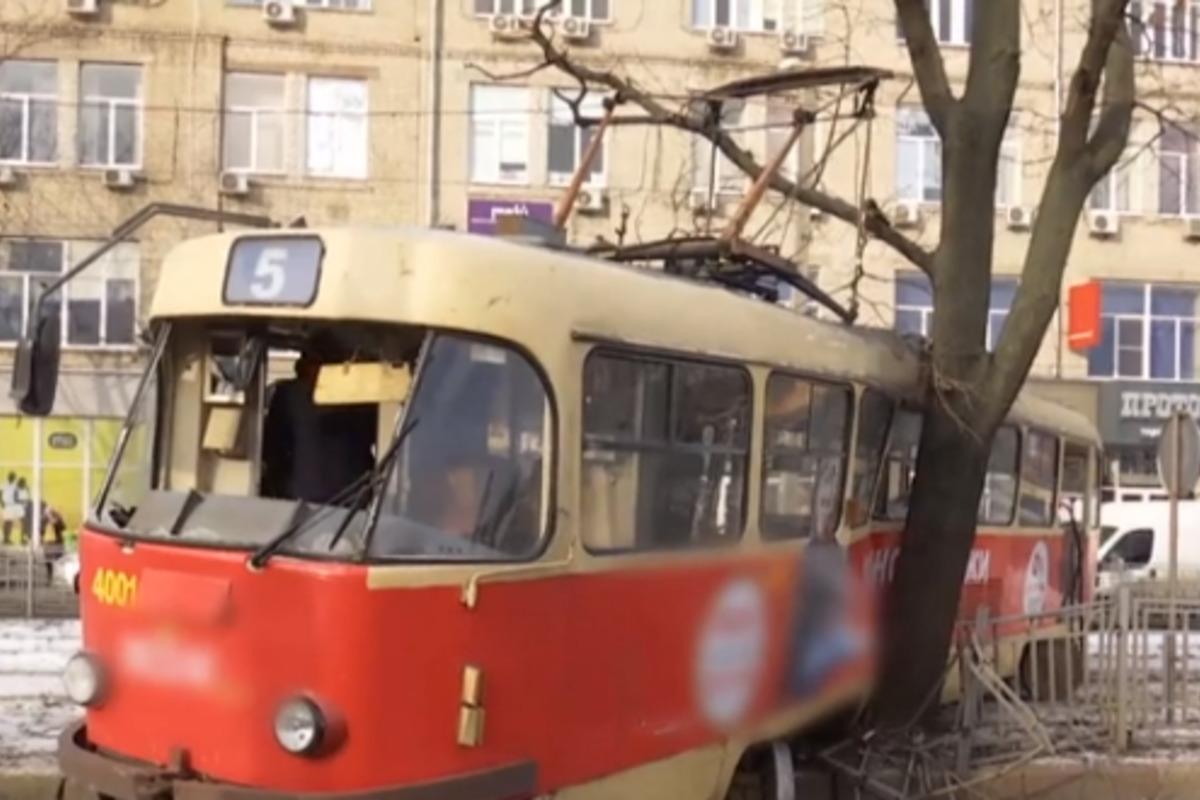 In Kharkov, the tram got into an accident, there are injured / screenshot
In Kharkov on the street. The milk tram was blown out of the way, and it crashed into a tree at full speed, there are casualties.
According to preliminary data from doctors, four passengers were injured in an accident in Kharkov, they were diagnosed with bruises and bruises, the TSN report says.
Reporters learned that the police reported two victims.
"It is previously known that right during the movement, the tram turned around, at full speed … the car crashed into a tree. The windows flew out from a strong impact. At that time, there were up to 20 passengers inside. An ambulance was called to the scene by witnesses, as many as two arrived at once. ambulance brigades, "the plot says.
"The woman felt bad, she was sitting in the last seat there and also … well, three people – it was bad. Two guys … – cut one's hand … on the glass, and the other's nose was broken," – said an eyewitness
There was no ice in Kharkov, so weather conditions are not considered as a possible cause of the accident.
We will remind, on the evening of October 26, a fatal accident occurred in Kharkov. In the city, a 16-year-old driver was driving an Infiniti car trying to cross the intersection of Gagarin Avenue and ul. Odessa at a red traffic light and collided with a Chevrolet.
The accident killed a Chevrolet driver and injured three Infiniti passengers – two boys aged 19 and a 16-year-old girl, they were taken to the hospital with serious injuries.
You may also be interested in news:
.