Neither snow nor frost, apparently, did not embarrass them.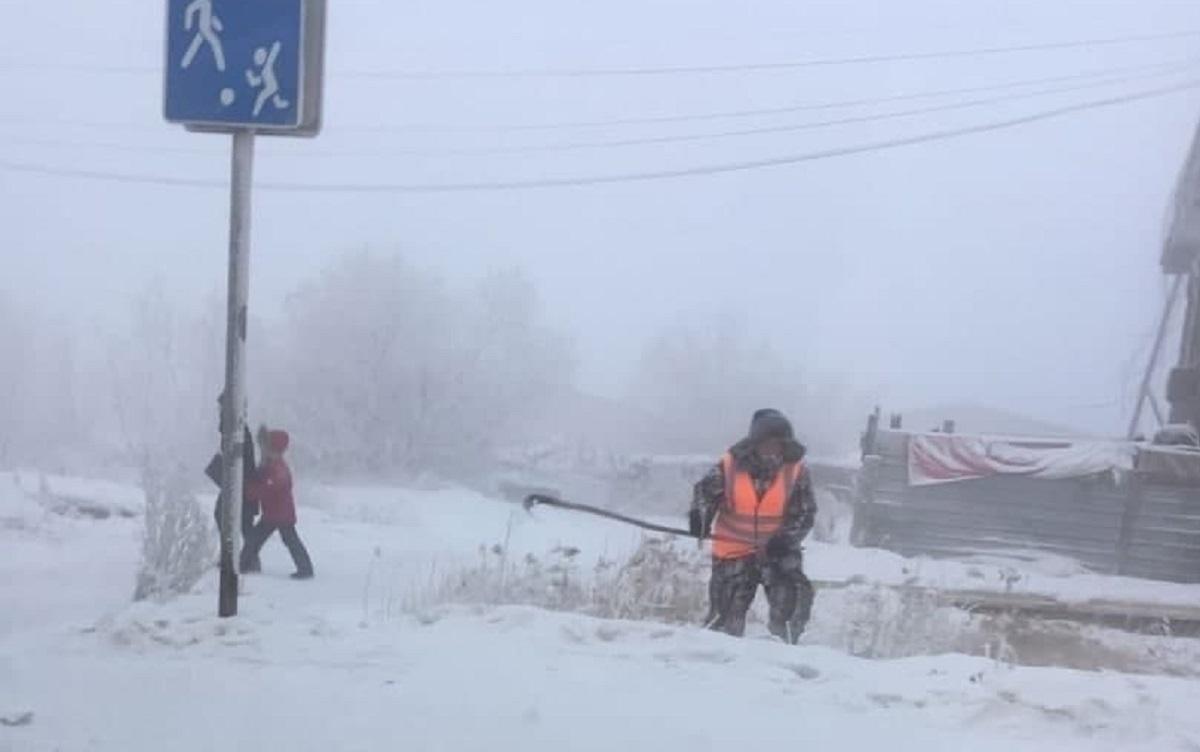 In Yakutia, utilities suddenly decided to remove the reeds from the streets, despite the blizzard and cold / photo from social networks
In Yakutia, Russian Federation, employees of public utilities were spotted mowing grass in the streets while the air temperature reached -50 ° C.
A photo of one of these employees was published by a resident of the city of Pokrovsk in a city group on a social network, writes "Sibdepo".
"Haymaking at -50C!", – noted the author of the photo.
He told reporters that the communal services suddenly decided to remove the reeds from the streets.
At the same time, local residents reacted to this approach with understanding: firstly, it is convenient that mosquitoes and midges do not interfere, and secondly, it is a forced measure.
"Disbursement by the end of the year of the balance of funds for the improvement. Otherwise, the budget will be cut next year," – said one city dweller.
Earlier, communal workers who mowed snow-covered grass were noticed in Russian Krasnoyarsk. UNIAN also wrote how in Russia the holes on the roads began to be "repaired" with water. And in Kiev, a public utility with a lawn mower declared war on fallen leaves.
You may also be interested in news:
.