The video was filmed by one of the passengers of the trolleybus in Kharkov.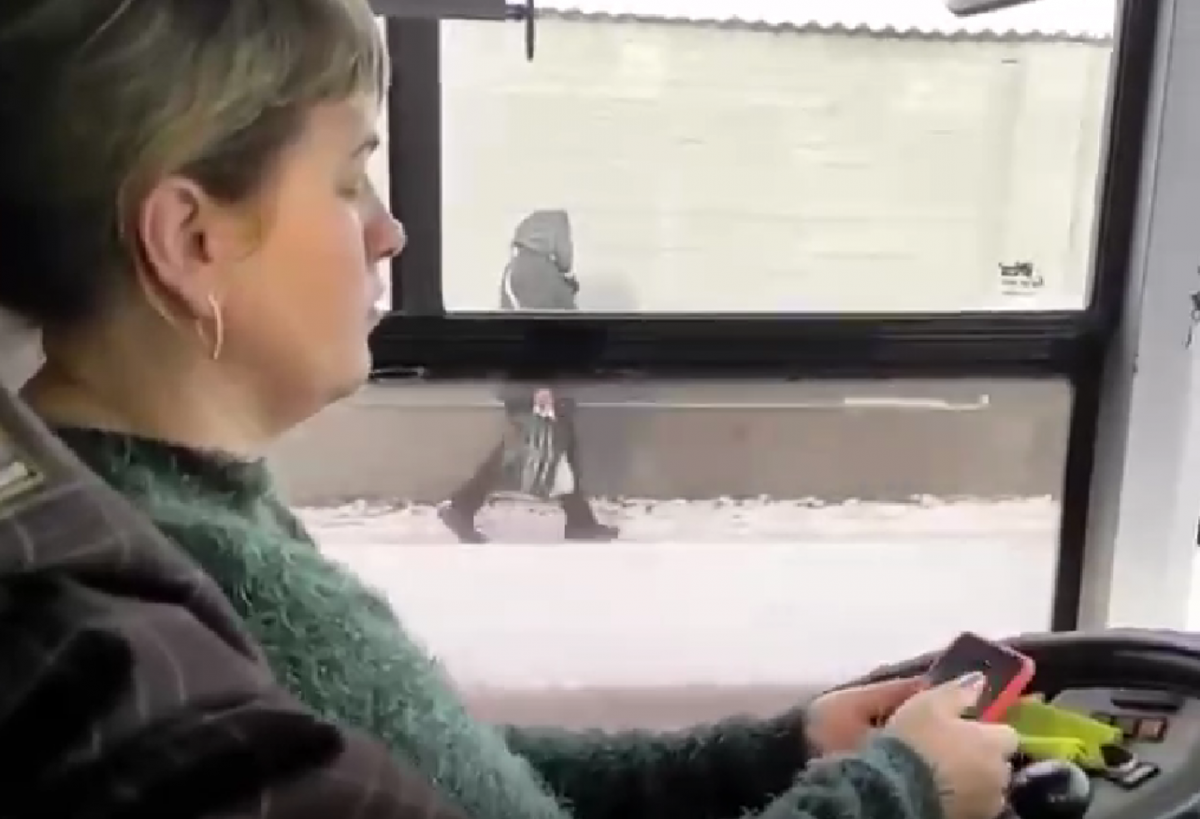 The network condemned the actions of the driver / video screenshot
A trolleybus driver in Kharkov, while driving, was actively carried away by her phone, periodically casting a glance at the road.
The corresponding video was distributed today by local Telegram channels.
"This is what the experience is called. Master class from the driver of the 11th trolleybus," writes "XC Kharkiv".
In the comments, Kharkiv residents negatively assessed this behavior of the driver. "Nightmare", "In my opinion, not only looks at the phone, but also slumbers", "Because of such accidents, there are many on the roads", "And a comment to make to the driver?", "But I think this is a trolleybus to work slower than a tortoise at the moment when I'm late. But it is that "," We are waiting for the issued fine at least ", – they wrote.
As UNIAN reported earlier, a Kiev minibus was noticed earlier for a similar activity – he was playing on the phone while driving.
Prior to that, another trolleybus driver was filmed in Kharkiv, having arranged a "lazy smoke break" – he was driving a vehicle with a cigarette in his hand.
You may also be interested in news:
.