The man was diagnosed with a number of severe injuries.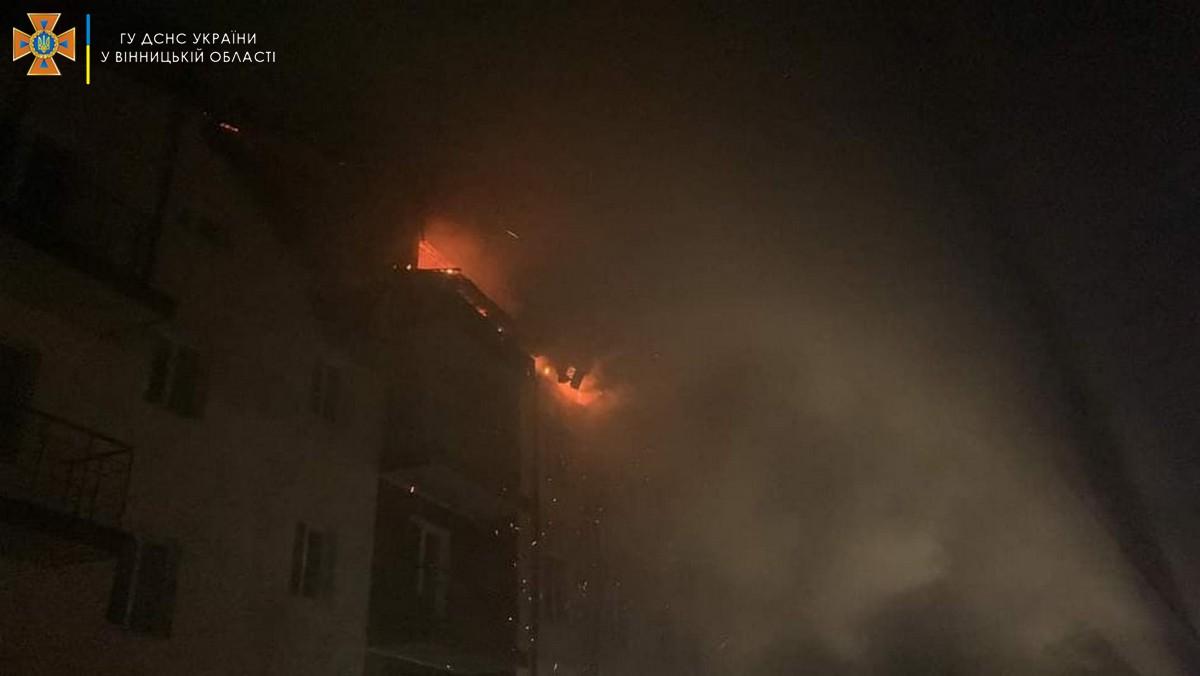 After a fire in a hotel near Vinnitsa, another person died / photo from the State Emergency Service of Vinnitsa region
The number of victims of the fire at a hotel near Vinnitsa has increased. In the hospital, a man died who jumped out of a window to escape the fire.
It is reported by "Today".
The 43-year-old man was taken to hospital on the day of the tragedy with burns and fractures. He was in intensive care in a very serious condition.
According to the medical director of the Vinnitsa emergency hospital, the victim underwent surgery. At the same time, it is indicated that he was diagnosed with complex polytrauma with damage to the bone marrow, craniocerebral trauma and chest trauma.
Read alsoMinibus with 20 children overturned in Zaporozhye regionAt the moment, a 19-year-old girl is in serious condition at the hospital.
Fatal fire in a hotel near Vinnitsa – what is known
On December 22, at about 03:00 in the Vinnitsa region, a fire broke out in the Butterfly recreation complex in the village of Sadovoe, as a result of which one person died, two more were injured.
Police officers and rescuers evacuated about 60 people, including 54 children.
According to police, three people jumped out of a window during the fire. The girl died from the received injuries. Two more people, a 19-year-old girl and a 43-year-old man, are hospitalized in the hospital.
The police initiated criminal proceedings under Part 2 of Art. 270 (violation of the fire safety requirements established by the legislation) UKU.
Later it became known that a 21-year-old native of the Autonomous Republic of Crimea died in a fire
On December 23, the Vinnytsia City District Court applied a preventive measure against the tenant of the recreation center in the form of round-the-clock house arrest.
You may also be interested in news:
.