It turned out that the driver and the deceased were housemates.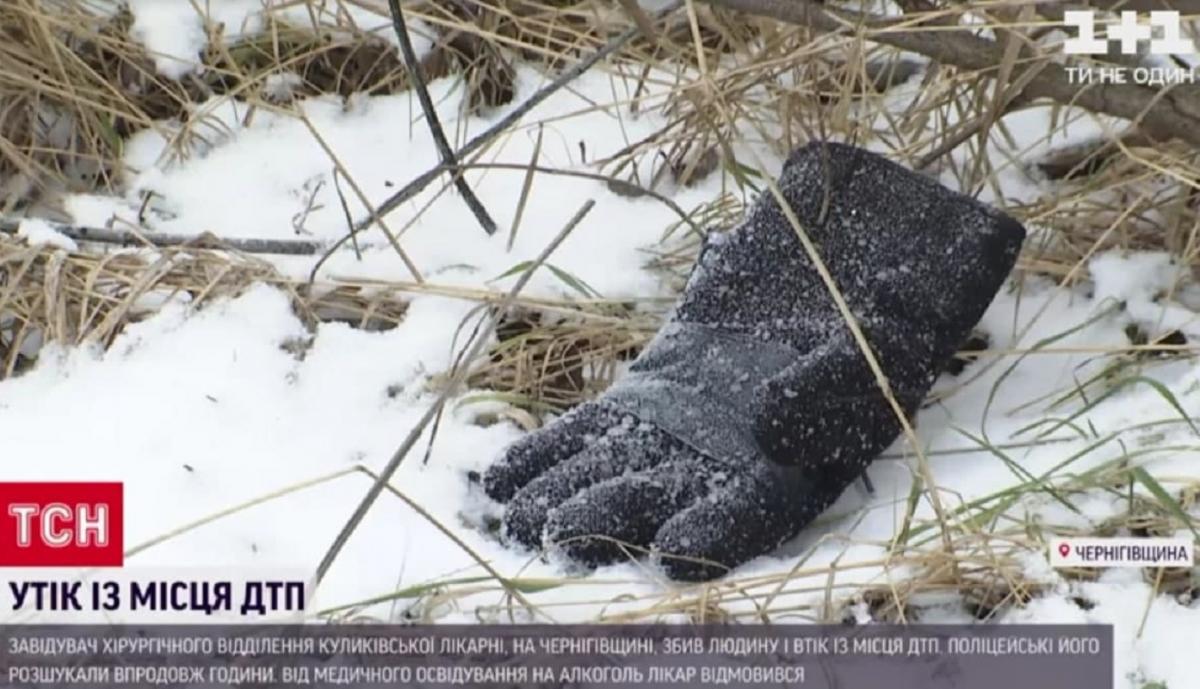 The cops found the driver who hit the woman within an hour / screenshot from video
In the Chernihiv region, the head of the surgical department of the hospital hit a woman and left, leaving her without help. The fatal accident was reported by a bystander. He immediately called law enforcement officers.
The accident happened in Kulikovka, according to the TSN report.
The police found the driver very quickly. The witness called the police and said that on the highway a man was looking at something at the side of the road, and then left.
An eyewitness approached the place where the driver was and saw a terrible thing – a bloody woman was lying in the snow. Wreckage from the bumper of the car, bicycle parts and even candy that the woman was likely carrying to the children – all this still lies near the track.
The cops found the driver who hit the woman within an hour. It turned out to be a doctor – the head of the surgical department. The man was at home, the cops noticed that he was drunk. He refused a medical examination for alcohol and immediately began to ask to be taken to the hospital.
Now the question of announcing the suspicion is being resolved. The driver himself is in the hospital.
Read alsoAccident with Kharkiv "major": investigators completed investigationIn the surgical department where the man works, they said that he was at work until 15:30 and did not drink. The staff could not say anything good or bad about the doctor. The director of the establishment says that she personally knew the woman who died in a fatal accident.
It turned out that the driver and the woman were neighbors. The man lives in the same house where the deceased lived, in the neighboring entrances. Lived together for several decades.
Why the driver knocked down a woman, and then left her without help and disappeared, law enforcement officers are trying to find out. According to the witness, the man looked at the body of the deceased, but for some reason he did not call an ambulance.
Earlier, UNIAN already reported that in the Dnieper, two cars collided on a "zebra": one car flew to a stop and knocked people down.
You may also be interested in news:
.