The Pitmen's forward will be able to return to the field next year.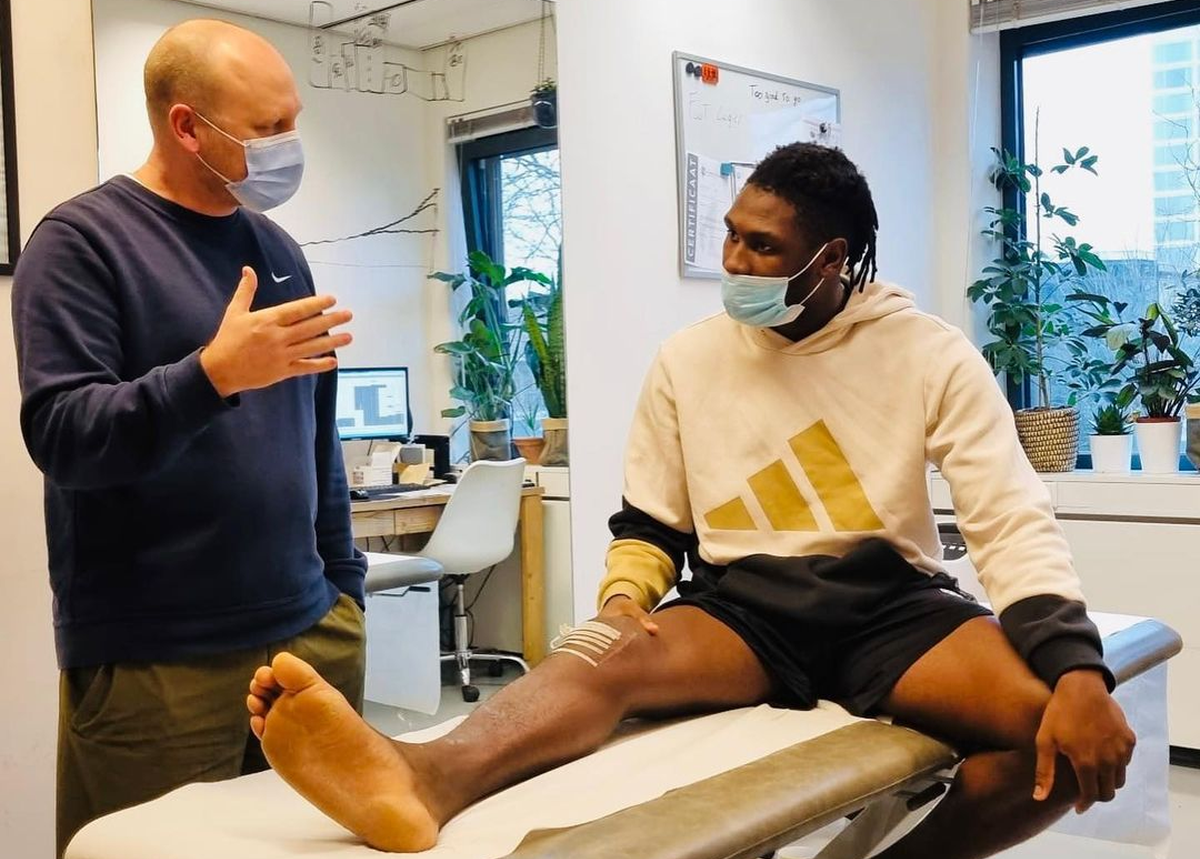 Lassina Traore / photo Instagram.com/traorelassinafranc
In the second round of the Champions League group stage against Inter Milan, Shakhtar's 20-year-old striker Lassina Traore was seriously injured.
The head of the Pitmen's medical service Artur Glushchenko spoke about the progress of the recovery of the footballer from Burkina Faso. In his comment, the doctor noted that he had never seen such an injury before. Now the stitches have already been removed for the footballer and he is starting the rehabilitation process, but it is too early to talk about returning to the football field. Recovery can take about seven months.
"On December 6, the second intra-articular surgery was performed. There was an injury to the anterior cruciate ligament. Rehabilitation will take about six to seven months. The stitches have been removed, so he has already begun his rehabilitation. The first two weeks are in Barcelona, ​​further according to plan."
Read alsoUkrainian footballer lost consciousness after a terrible collision with an opponent in the Belgian Cup match (video)I don't remember exactly such an injury among Shakhtar players. I have never seen such damage to the knee joint capsule in my entire career. As we said, if everything is fine, then this is about nine months ", – quotes the words of Glushchenko channel "Football".
Recall that Traore injured his knee after a collision with Inter player Denzel Dumfries.
Lassina Traore: what is known about him
Traore moved to Shakhtar from Ajax. He joined the Amsterdam club at the age of 16 and made his first team debut in May 2019.
He has 31 appearances, 12 goals and 12 assists for Ajax. He scored 7 of them in 12 league matches in the 2020-2021 season. Also last season, he scored 1 goal in 5 Champions League matches.
Traore made his debut for the Burkina Faso national team at the age of 16. At the moment, he has 17 matches and 7 goals.
Traore managed to play 14 matches and score 9 goals for Shakhtar.
.