The girls in police uniforms most likely pleased not the children, but their parents.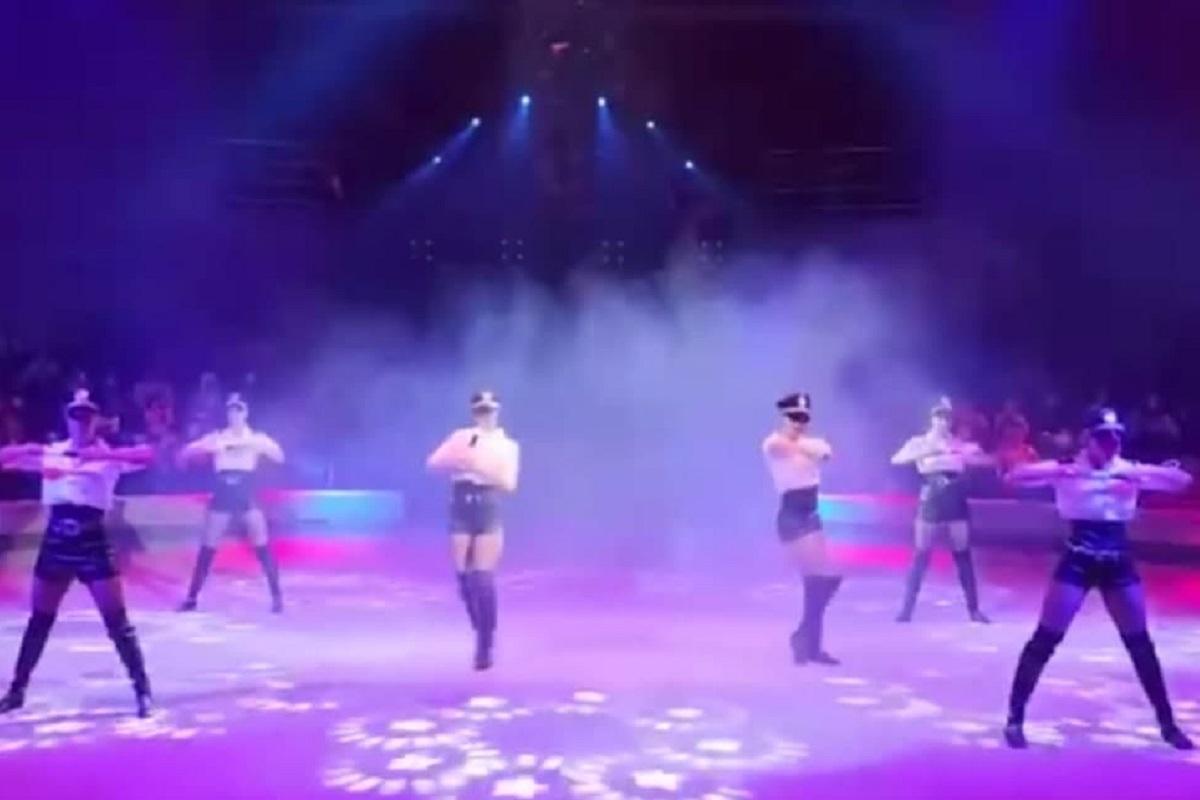 Girls in latex and with truncheons danced under the dome for children / screenshot from video
In Russia, a show for adults was staged at the children's New Year party. At the circus arena in Vladivostok, they played a "blockbuster" with Santa Claus, Baba Yaga and girls in police uniforms, which were "improved" with short shorts and leather boots.
A "hot" performance at the children's party was organized by the Filatovs' touring circus, the Russian edition reports. "Rise".
Girls in latex and with truncheons danced under the children's dome. They raised their legs and showed flexibility in short shorts. The performance was filmed, on the network it was already called a gift not for children, but for fathers who had to lead their children to the New Year tree.
Meanwhile, the troupe that staged "hot" dances does not consider the performance to be too frank or childish. One of the trainers indicated that this number is "purely New Year's".
"This is the dance of the police. We have been working on it for several years, and for the first time they pay attention to it. It's just that some grandmother didn't like something, she wrote. But there is nothing in it, no explicit scenes. This is an ordinary dance. When girls go out in feathers in ballet, it doesn't bother anyone, "a member of the troupe pointed out in a commentary to the publication.
Read alsoOffended Russian sues Santa Claus (video)According to the "blockbuster" scenario, the main character of the entire performance is a policeman who helps in the capture of Baba Yaga. And the girls dancing in latex are a police detachment that comes to the rescue, the trainer believes.
Earlier, UNIAN already reported that a half-naked teacher performed a belly dance in front of the children on a line in a Russian school.
You may also be interested in news:
.