New 10 hryvnia coins will be available from December 30th.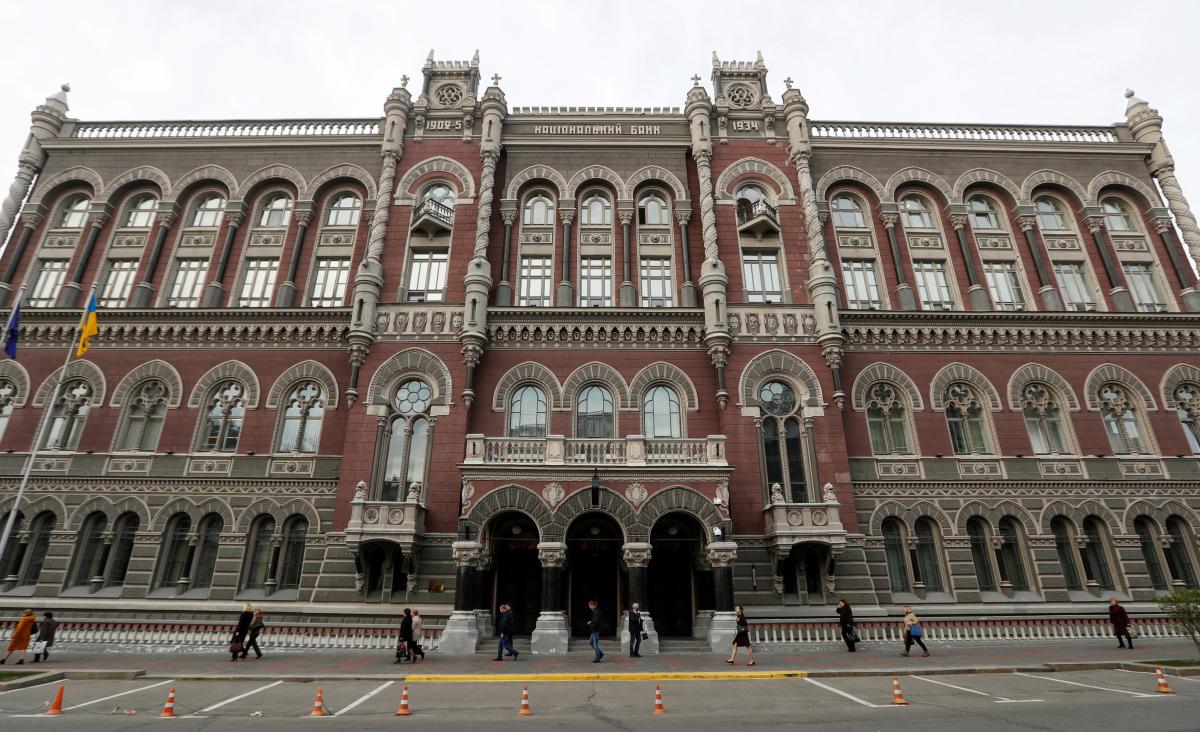 National Bank showed new coins / Illustration REUTERS
In Ukraine, unusual coins, made in the form of a diamond, with a denomination of 10 hryvnias, will soon appear – since December 30, the National Bank will put them into circulation.
This is reported on website regulator.
A set of four coins "Cossack Kleinods" made of silver will be available for sale. They will be sold in a case with a flock cover in a souvenir packaging and in a wooden case.
The coins are dedicated to the attributes of power in the Cossack era – the Kleinods.
"Historical tradition over the centuries has determined the list of Kleinods of the Zaporizhzhya Army – a flag, mace, bunchuk, seal, pernach, timpani, antimony, kalamar. It is hetman seals that are integral attributes of the power of the hetmans Grigory Loboda, Bohdan Khmelnitsky, Petro Doroshenko and Ivan Skoropadsky carry the meaning set of coins and represent the Cossack era from its inception to sunset and personify powerful historical layers, "- said in the message.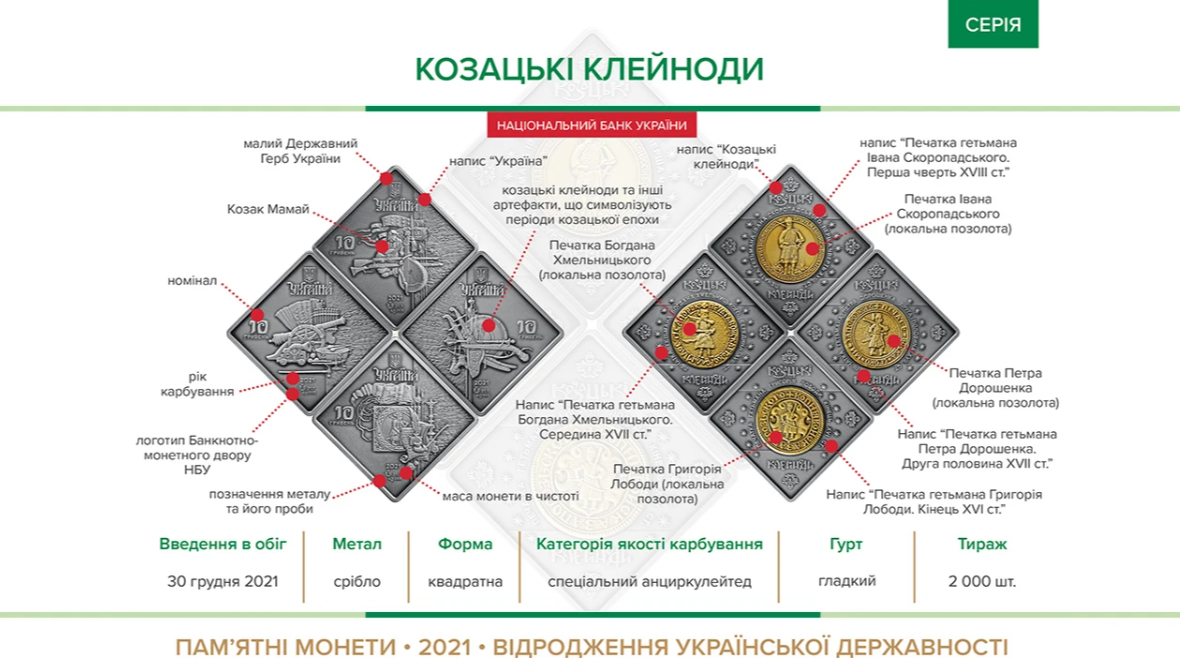 photo NBU
What unusual coins will look like:
On the obverse of the coins, the national emblem was placed at the top, under it the inscription "Ukraine", on three coins on the left, on one on the right, the denomination will be indicated, below – the year of minting, weight, designation of the metal and its sample and the logo of the NBU Banknote and Mint. In the center of each of the coins you can see the Cossack Mamai, Cossack kleinods and other artifacts of the era.
photo NBU
On the reverse of the coins there are hetman seals (element of decoration – local gilding), as well as the inscription "Cossack kleinods".
The total circulation of coins in two versions of cases is 2000 pieces, the weight of the pure precious metal is 124.4 g.
photo NBU
How much the new coins will cost and when exactly they will go on sale is not yet reported.
As UNIAN reported earlier, earlier the National Bank presented three new commemorative coins dedicated to the Armed Forces of Ukraine, and also put into circulation the "New Year" five hryvnias.
.