To free Rulan Martsinkiv from the elevator, it was necessary to call emergency service workers.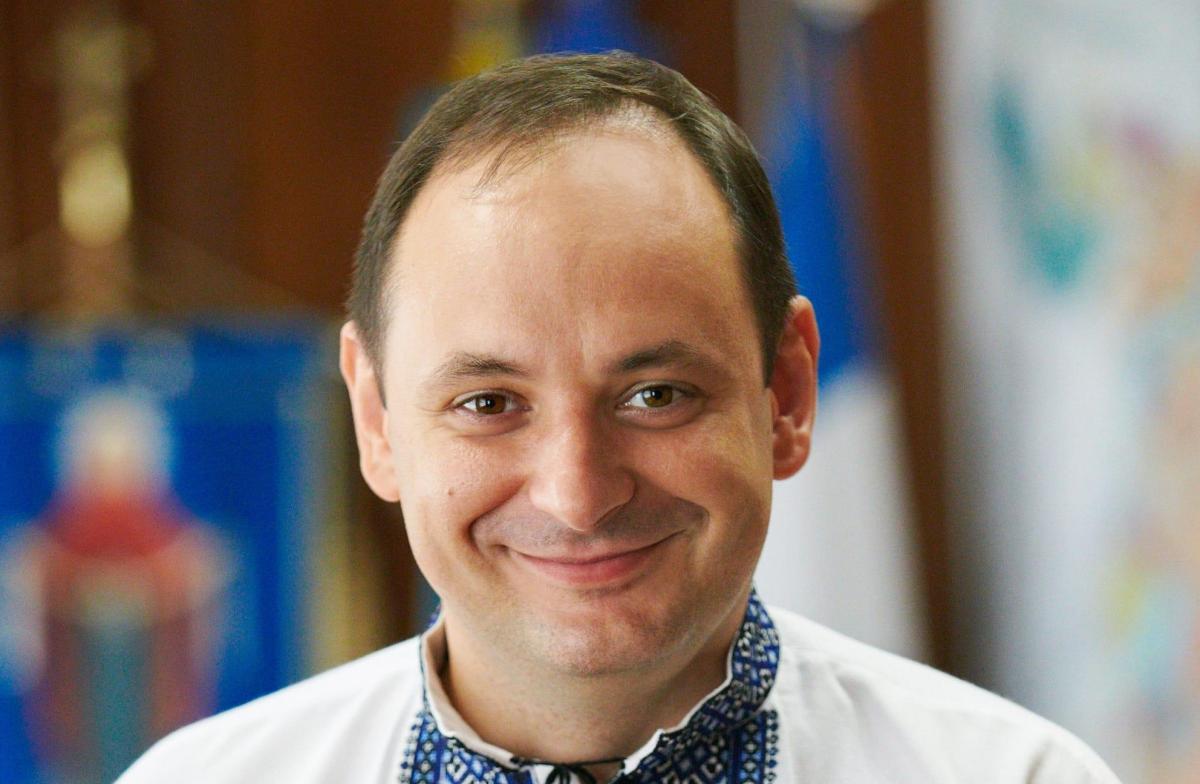 Ruslan Marcinkiv / photo facebook.com/ruslan.martsinkiv
The mayor of Ivano-Frankivsk Ruslan Martsinkiv was late for television due to the fact that he was stuck in an elevator.
He announced this on his page in Facebookby posting a photo of a stopped elevator.
"The air can be ripped off," he wrote.
Later, in a commentary on the post, the mayor said that the broadcast took place, but not without delay.
Read also"God's eye is watching": icons were hung in the Kiev elevator instead of a call button (photo)The incident took place on Thursday evening, December 23, at the premises of the communal television and radio company Vezha. It is known that the mayor went on the air of the program "Ask the authorities".
Social network users reacted differently to the embarrassment in the comments: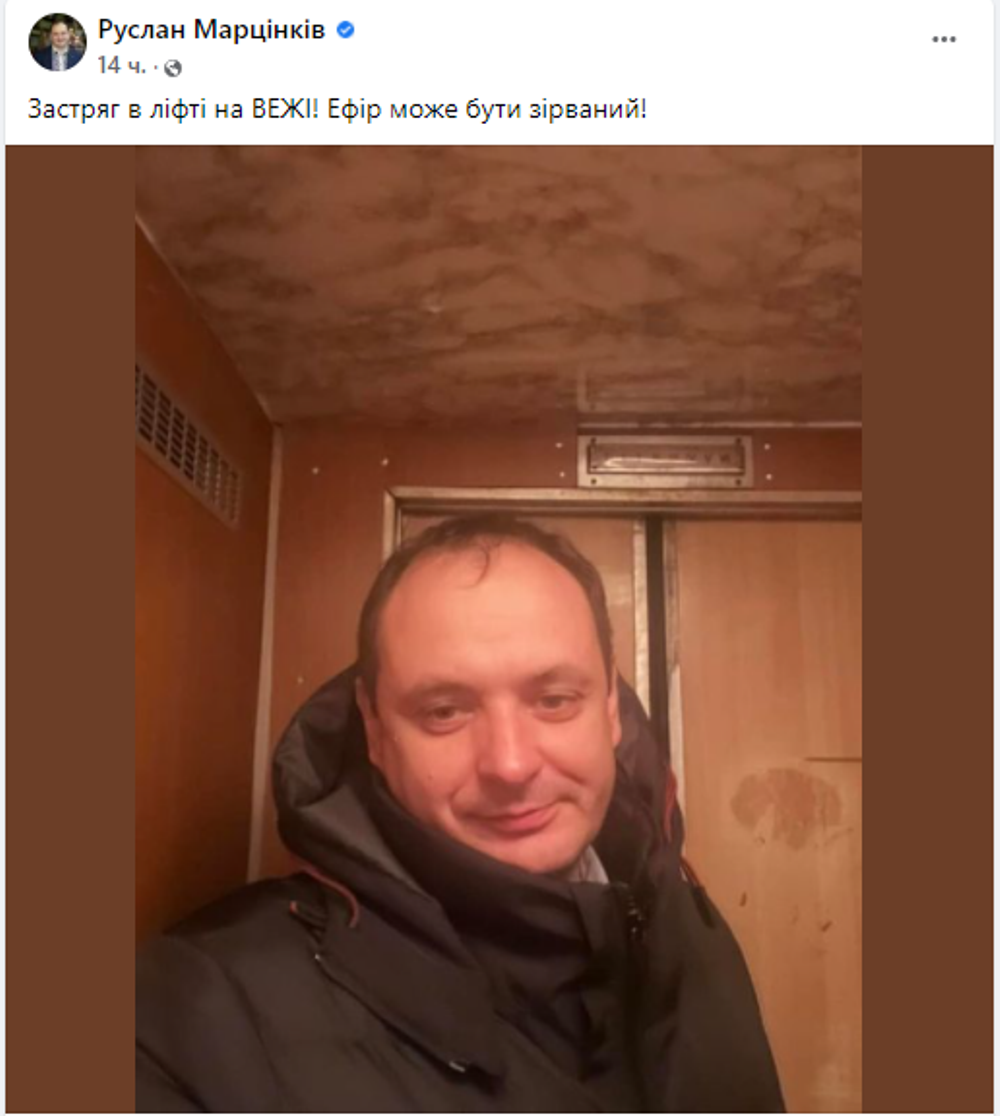 Ruslan Martsinkiv stuck in the elevator / screenshot
"This is karma for the suspended unvaccinated", "Wow, and this happens to mayors, hold on!" "Excuse from the air, like a schoolboy", "This is a sign for you that something needs to be done with the building", "Then a boomerang has arrived for you", "The Soviet elevator came into conflict with the" Svoboda "member.
As writes Zaxid.net, in order to free Martsinkiv from the elevator, it was necessary to call emergency service workers.
It should be noted that this is not the first embarrassment that Martsinkiv got into because of the elevator. In 2015, when he was competing for the mayor's chair, he took part in the consecration of the elevator. A month after that, the elevator broke down.
Earlier it was reported that a public toilet in Ivano-Frankivsk took a visitor hostage.
You may also be interested in news:
.