The festive column traveled for four hours in different districts of the city.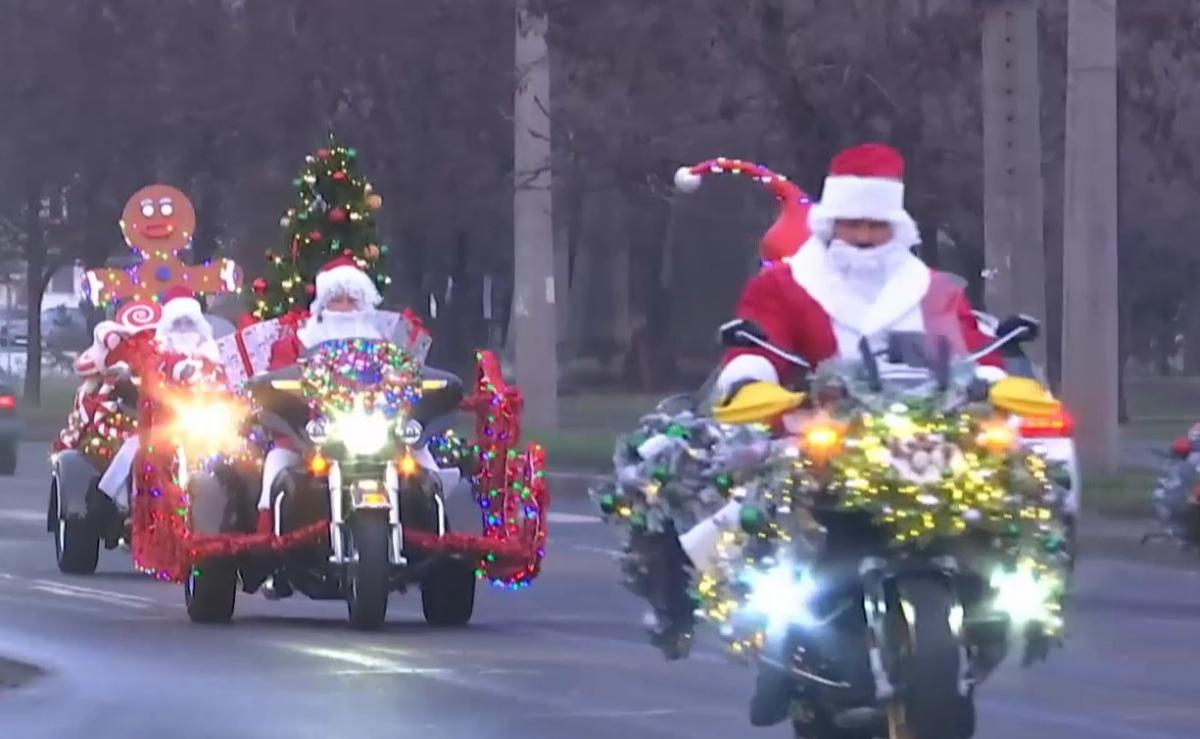 A motorcycle race of Santa Clauses was held in Odessa / screenshot
The Santa Claus motorcycle race took place in Odessa.
As a UNIAN correspondent reports, the action started at 16:00 on Razumovskaya street.
Its participants wore appropriate costumes – red fur coats and hats, with fake white beards on their faces. The motorcycles on which the "Santa Clauses" rode were decorated with bright garlands, boxes with bows (in the form of gifts). Also, small Christmas trees, toys and more were attached to the motorcycles.
The convoy consisted of 12 motorcycles (the number corresponded to the number of months in a year), to the music it cruised for about four hours in almost all districts of the city. I drove along the streets of Malaya Arnautskaya, Vodoprovodnaya, Lyustdorfskaya road, st. Cosmonauts, Inglesi, Heavenly Hundreds, Genoese, Shevchenko Avenue and others.
Read alsoWith music and songs: a festive tram was launched in Kiev (video)On the way, the motorcyclists made several stops, in particular in the resort Arcadia, near the City Center shopping center and the Odessa National Academic Opera and Ballet Theater.
At this time, those who wished could take pictures with the participants of the action.
As UNIAN reported earlier, unusual violators of traffic rules were noticed in the center of Nikolaev on the main pedestrian street of the city. Toyota, decorated for the New Year, drives along Sobornaya Street, which is exclusively pedestrian. It is noteworthy that in her cabin, in addition to the driver and passenger, Santa Claus and the Snowman are located in the back seat
You may also be interested in news:
.