When the inspector arrived, the child complained that he hadn't even eaten anything during the day.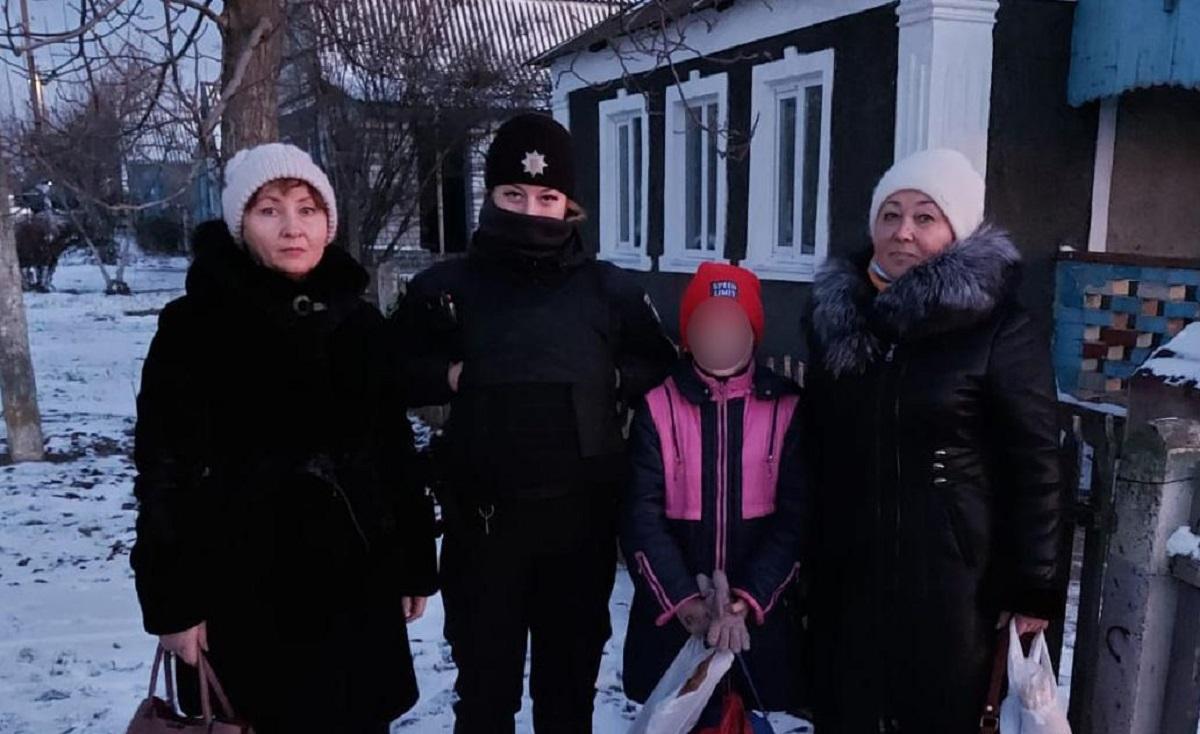 The police found the girl's aunt, and while the child will be with her / photo by the National Police
In the Kherson region, an 11-year-old girl herself called "102" with the words: "I don't know what to do," because she was afraid to stay at home with her parents.
A little resident of the Berislavsky district said that drunk parents quarreled and dad kicks her and her mom out of the house, according to the communications department area police.
Workers of juvenile prevention and representatives of the village council left for the site. The parents were at home, both in a state of strong alcoholic intoxication. The woman confirmed that her husband insults her and kicks her out of the house along with her daughter. The family is registered as being in difficult life circumstances.
"The child complained to the inspector that he hadn't eaten anything in the day, there was no food in the house. The girl said that she was afraid to stay with her parents. Taking into account all the conditions, it was decided to temporarily remove the girl from the family. niece, and while the child will be with her, "- said law enforcement officers.
The police drew up administrative reports on parents for committing domestic violence and improper parenting. After carrying out the necessary checks, the question of whether the child should be returned to the family will be decided.
Earlier, UNIAN wrote that from now on, it is possible to report cases of domestic violence and gender-based violence online. On December 9, Ukraine presented the site of the government hotline 1547 – 1547.ukc.gov.ua.
You may also be interested in news:
.