During the conversation, the situation in the east of Ukraine and the border with Russia was discussed.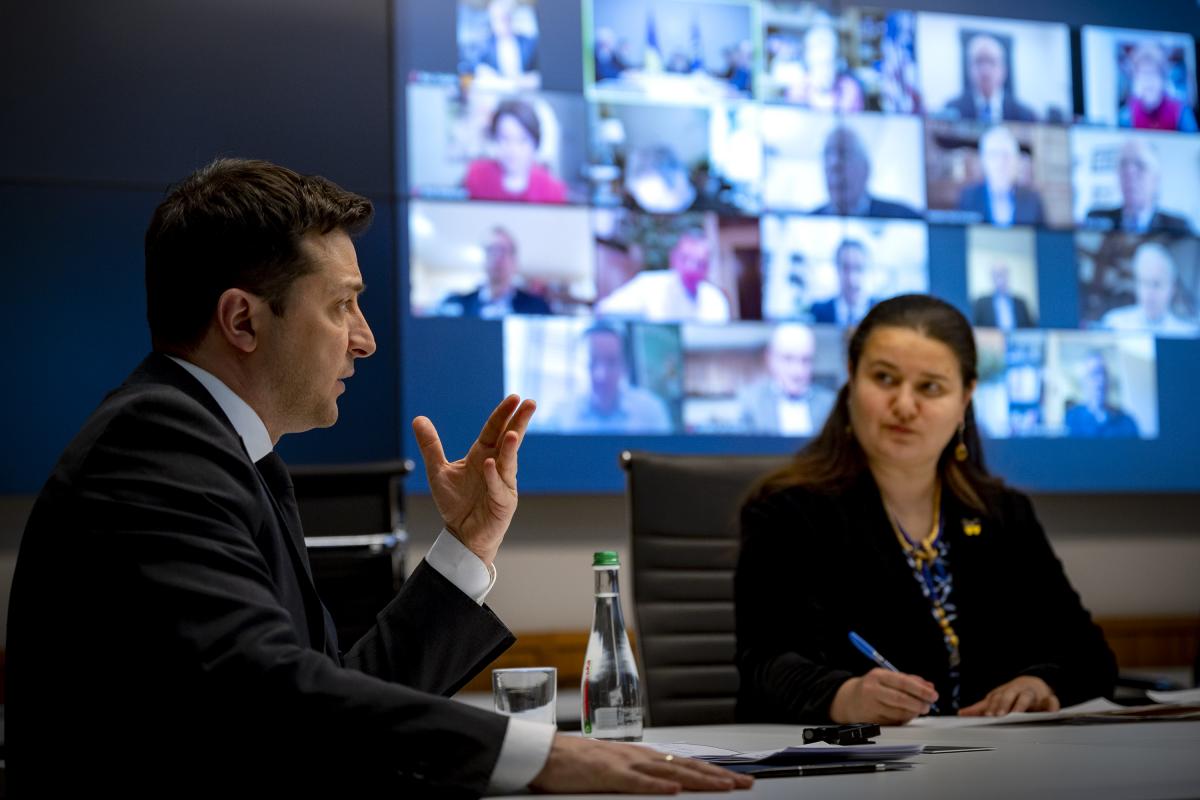 Zelensky held a video meeting with US congressmen / / photo OP
On December 24, President of Ukraine Volodymyr Zelenskyy held a video link with US senators and congressmen.
This is reported at website the head of the Ukrainian state.
It is reported that during the conversation the situation in the east and on the borders of Ukraine was discussed.
"It was noted that it remains difficult, the withdrawal of Russian forces is not observed. The President informed American lawmakers about the steps that are being taken to achieve peace within the existing negotiation formats – the Normandy, Trilateral Contact Group and the Minsk process," the statement said. …
Read alsoZelensky "under the Christmas tree" convenes a meeting of the National Security and Defense Council
The President stressed the importance of involving the United States in the peace process.
"My goal is to stop the bloodshed in eastern Ukraine. It is impossible to imagine security in Europe without ending the war in Donbass," Zelensky said.
A separate topic for discussion was the situation with the Russian Nord Stream-2 gas pipeline. The parties noted the geopolitical risks of launching the pipeline, which Moscow is using as an energy weapon both against Ukraine and Europe.
As UNIAN reported earlier, President Volodymyr Zelenskyy recently announced changes in Ukraine's foreign policy.