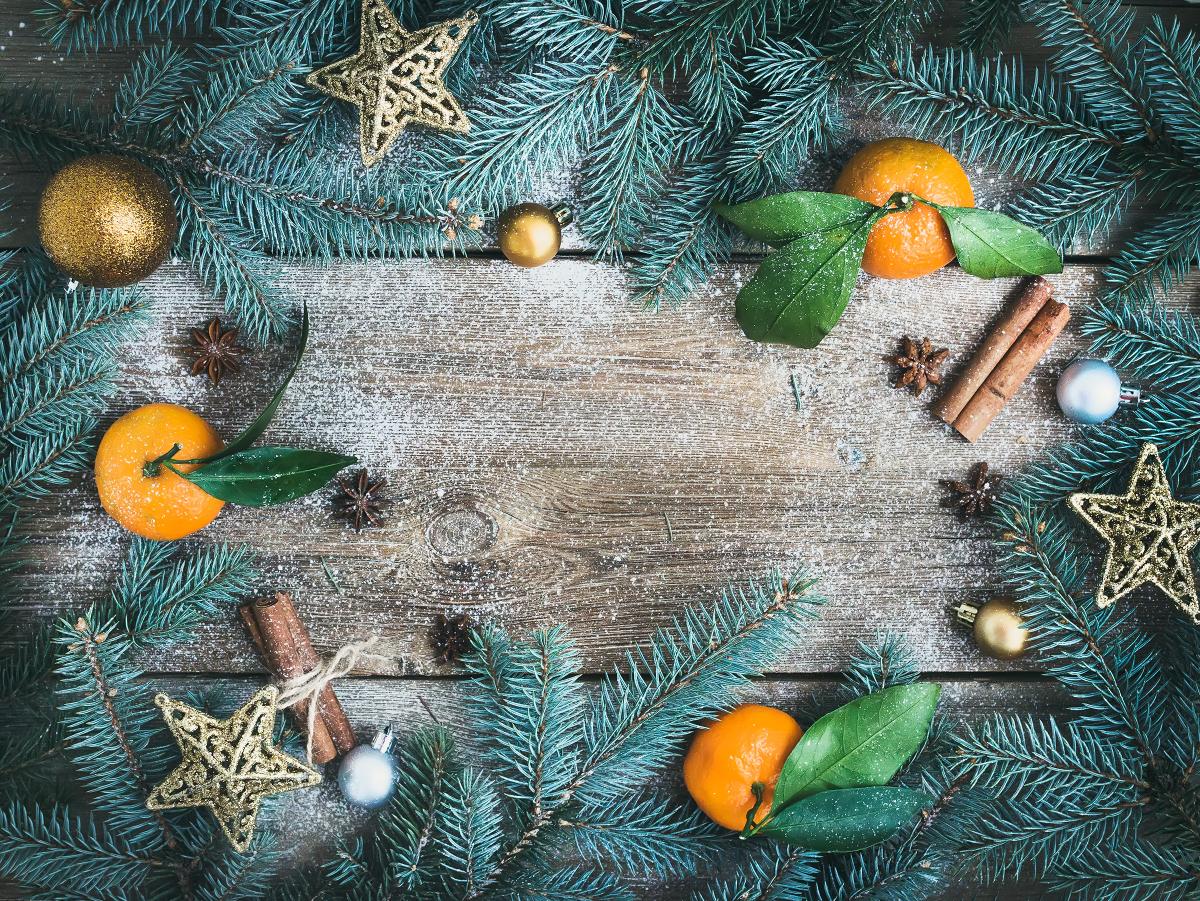 How to make a New Year's wreath with your own hands or other beautiful decorations – read on UNIAN.
New Year's holidays are very soon, which means that it's time to think about the style in which you will dress up the apartment. UNIAN has found 5 inexpensive ways to transform your home for the holiday.
Earlier, we talked about how to dress up a Christmas tree according to the sign of the zodiac.
How to decorate a house for the New Year without spending – general recommendations
Read alsoWeekends in December 2021: how long will we work and restThe first thing you need to decide on is the idea and the color scheme. It is advisable to create interior decor in the same style, then you will get an apartment no worse than on the covers of fashion magazines.
Choose decor elements, focusing on the chosen style, so that the overall picture ultimately looks harmonious. When decorating a children's room, remember that the result should be not only beautiful, but also safe, so that the baby does not accidentally injure himself.
New Year's wreath of cones – we make in 20 minutes
The easiest option is to use the coniferous twigs that remain with you after installing the holiday tree. An alternative is to buy them separately. You will also need cones, small toys, and bows. If you are a creative soul, then a wreath for the New Year can be made from any other materials – your imagination is not limited.
How to make a ball for a Christmas tree yourself
Decorating a festive tree is one of the most important and responsible rituals of the holiday. You can hang purchased balls on it or make toys with your own hands. For this, crafts made of cardboard, thread, felt, burlap and any other textile tools are suitable. Sometimes Christmas balls are made using plastic blanks – it's up to you to decide.
DIY Christmas garland – on the wall and window
An original garland that can be hung on a Christmas tree, window, wall or ceiling is a versatile decor element. Such decoration can be made of colored paper, cardboard, foil, cones, dry branches, felt or fabric. Again, it all depends on what style in the interior you adhere to and how much time you can devote to such an occupation.
Decorations for the New Year 2022 in the form of compositions
By the way, New Year's decor is not only many hours of suffering over a scattering of benefits of the textile industry, but also simple laconic compositions. The simplest option is a large glass container (for example, a jar), where you put tangerines and cones, apples and Christmas balls – at your discretion. Decorate your creation with "rain" or artificial snow – the composition is ready.
How to make paper snowflakes for the New Year
Hand Made snowflakes are one of the most popular holiday decorations. In order to create such an unpretentious, but very original decoration, you need to take a sheet of paper or a napkin, and then cut it out according to the desired pattern. At the end, such a product can be decorated with beads, beads or rhinestones. You can decorate any corner of the apartment with snowflakes – walls, a Christmas tree or a cornice.
Read also:
.