Alexandra Zaritskaya and Yuri Meshkov starred in a romantic photo shoot.
Alexandra Zaritskaya starred in a romantic photo shoot / instagram.com/kazka.band
Ukrainian singer Alexandra Zaritskaya and choreographer Yuri Meshkov fueled rumors about their romance. Even at "Dancing with the Stars" they compliments each other and admits mutual sympathy.
After the end of the project, they continued to communicate. Moreover, Yuri starred in a new video of the KAZKA group for the song "Avtovidpovidach". After filming the video, Sasha already showed a photo with Yuri, where they posed in an embrace.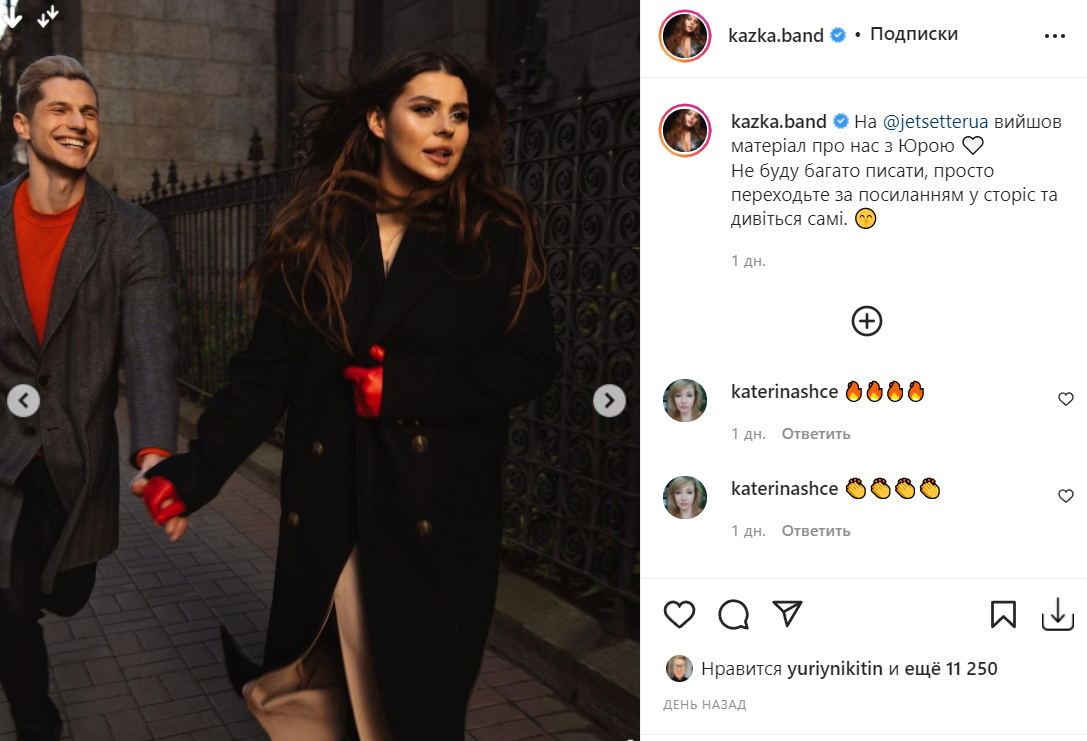 Instagram screenshot
Now the artists gave an interview to Jetsetter magazine and starred in a photo shoot in which they portrayed a couple in love. According to Alexandra, she will talk about her lover when they have a serious relationship. But whether it is Yuri or not is unknown. Perhaps Zaritskaya's heart is still free, because she recently broke up with her boyfriend.
Read alsoJennifer Lopez showed how she looks without make-up and photoshop (video)"Do not fit each other", "Nice throw-in. Let's see what the denouement will be", "What are you cool", "Such atmospheric photos", "Good story", – the artist's fans were divided.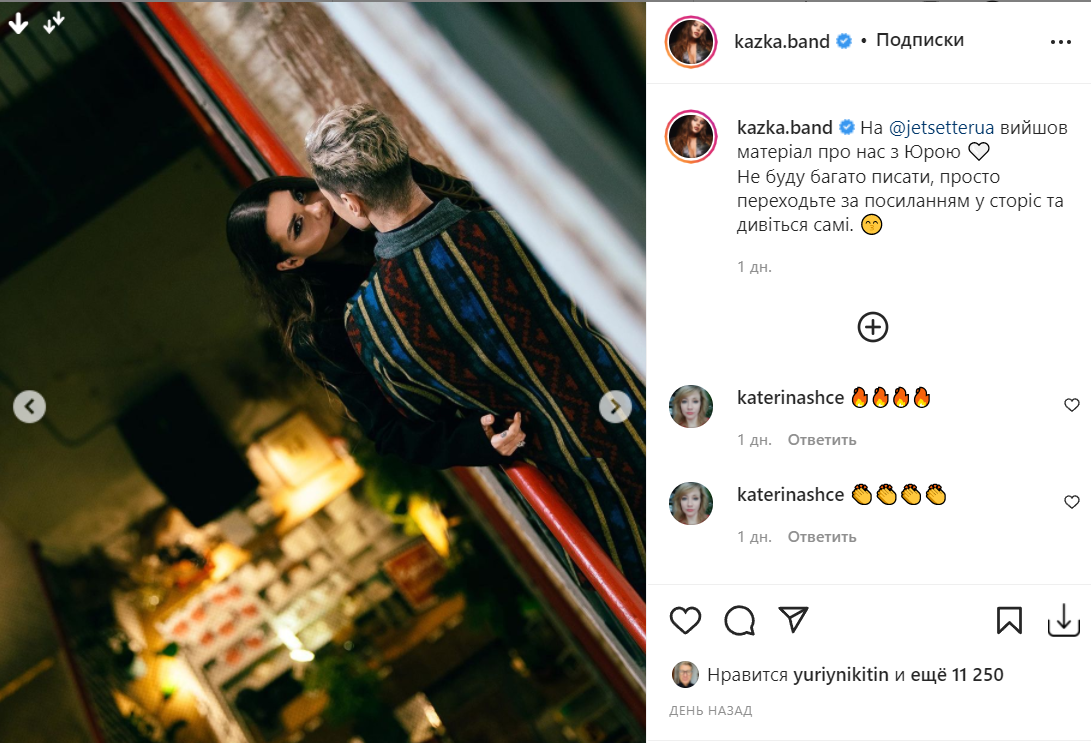 Instagram screenshot
We will remind, earlier, Alexandra Zaritskaya in a bikini boasted incredible weight loss results.
You may also be interested in news:
.