Desmond Tutu was awarded the Nobel Peace Prize in 1984.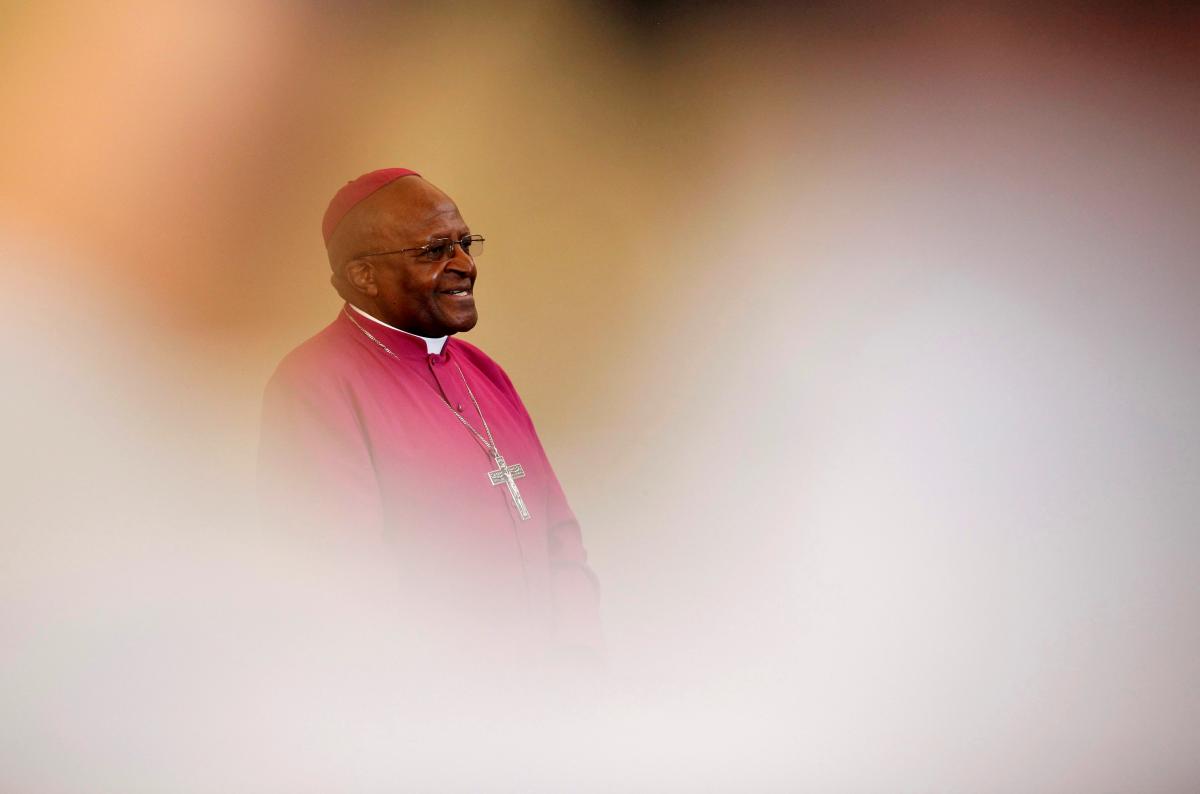 Anglican Archbishop Desmond Tutu died at 91 / photo REUTERS
The Anglican Archbishop Desmond Tutu, who received the Nobel Peace Prize for his fight against apartheid, died on 26 December in Cape Town.
He died at the age of 91. It is reported by The Washington Post.
According to Roger Friedman, a spokesman for the Archbishop Desmond Tutu Intellectual Property Foundation, complications from cancer were the cause of death.
Read alsoNobel Peace Prize Laureates 2021 announced in Stockholm: who wonArchbishop Tutu was diagnosed with prostate cancer back in 1997. Over the past few years, he has been hospitalized several times due to infections associated with cancer treatments.
Help UNIAN. Desmond Mpilo Tutu, the son of a schoolteacher and laundress, was born on October 7, 1931, in a small gold mining town in the Transvaal, heart of South Africa. He wanted to become a doctor, but his family could not afford a medical education.
After graduating from the University of South Africa in 1954, he followed in his father's footsteps by teaching in high school.
After completing his BA and MA in Theology from King's College London, Archbishop Tutu taught for several years in South Africa and worked in England as an administrator for the Theological Education Foundation, which managed the scholarship funds of the World Council of Churches.
He was appointed the first black Anglican dean of Johannesburg in 1975, Bishop of Lesotho a year later, and general secretary of the South African Council of Churches in 1978.
He used his position on the council to become a high-level spokesman for racial equality and non-violence. As black unrest spread throughout the country since 1984, his office at Hotso House in downtown Johannesburg became the nerve center of the liberation movement, hosting many anti-apartheid organizations, including labor unions and grassroots organizations. For his efforts, he was awarded the Nobel Peace Prize in 1984.
You may be interested in news:
.