The victim tried to put out the fire on her own.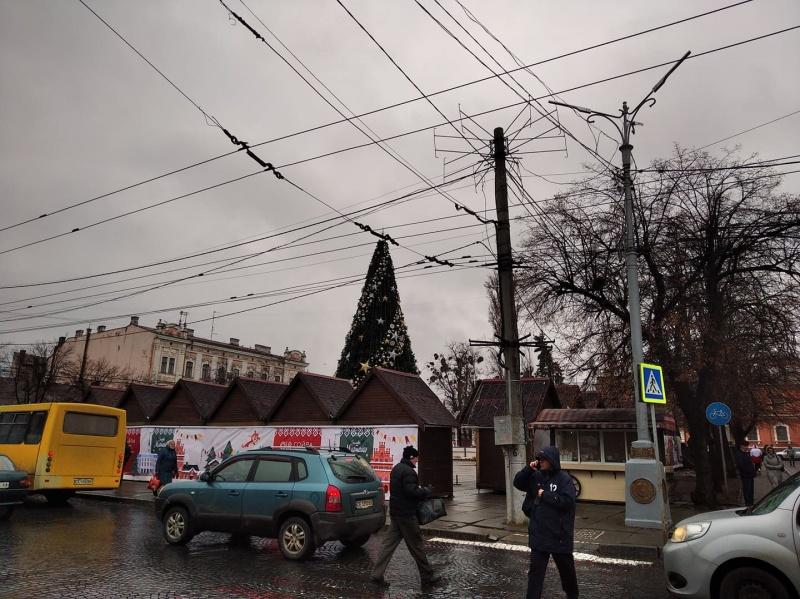 The incident took place in the city center / photo: molbuk.ua
In Chernivtsi, rescuers are establishing the causes of the fire on the territory of the Christmas site on Cathedral Square.
According to the head of the press service of the State Emergencies Service in the Chernivtsi region, Serhiy Babchuk, the incident in the city center occurred at about six o'clock in the morning, according to a local edition "Young Bukovinian".
So, according to rescuers, the fire did not start in a wooden house, but next to it. A group of young girls stood nearby. One of them tried to extinguish the fire, as a result of which the fire spread to the victim's outerwear.
Read alsoPassenger carriage caught fire at Lviv railway station (photo)As Babchuk noted, now the reasons and all the circumstances of the fire are being established.
The ambulance arrived at the scene and hospitalized the victim.
Let us remind you that a terrible incident took place in occupied Luhansk. During the opening of the Christmas tree, the fireworks launched directly into the crowd. People had to run and hide in order to escape from pyrotechnics.
You may be interested in news:
.