In this regard, opponents of coronavirus restrictions announced a massive mobilization.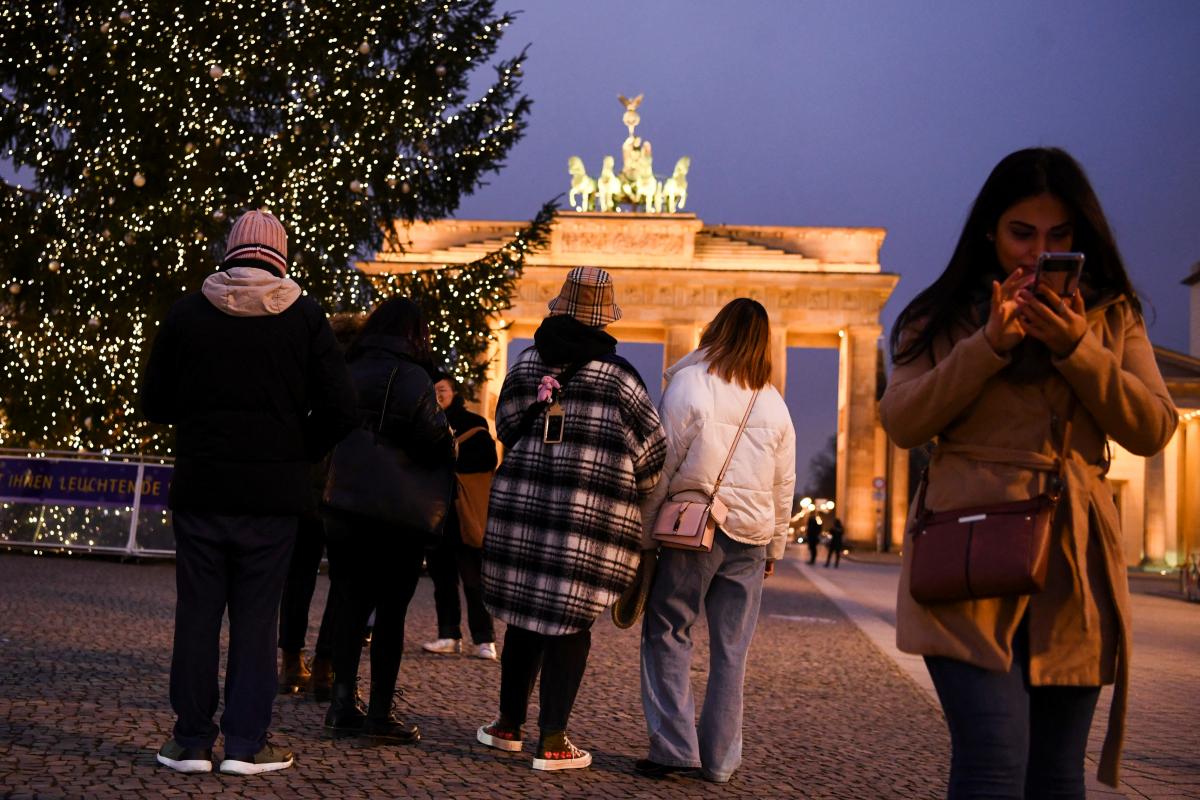 Photo REUTERS
In Germany, quarantine has been tightened due to the situation with the incidence of COVID-19.
New restrictions are now in force in Baden-Württemberg, Lower Saxony, Brandenburg and Mecklenburg-Vorpommern. Other federal states will join these measures tomorrow, reports German wave.
For example, in Mecklenburg-Vorpommern, cinemas, theaters, museums, zoo interiors, swimming pools and other recreational facilities are closed. In Brandenburg, at least until January 11, those who have been vaccinated against the coronavirus and who have recovered from COVID-19 will be able to meet privately in groups of no more than 10 people. If someone in the family is not vaccinated against coronavirus, more serious restrictions continue to apply: only up to two people from another household can be invited to visit, not counting children under the age of 14. In Baden-Württemberg, a curfew is being introduced in the catering sector: from 22:30 to 5:00. On New Year's Eve, the curfew does not start earlier than one in the morning.
In this regard, opponents of coronavirus restrictions announced a massive mobilization. Demonstrations are scheduled for today in several cities.
Coronavirus situation in Germany
During Christmas days in Germany, vaccination against the coronavirus continued. The federal government met its mid-November target of 30 million inoculations by the end of the year. To date, about 147 million doses of the vaccine have been administered.
At the same time, according to official data, currently 21.7 million people (26.2% of the population) remain unvaccinated in Germany. Of these, 4 million are aged 0 to 4 years (4.8% of the population), for whom vaccines have not yet been developed.
Already in January, the Bundestag may host the first debate on the introduction of compulsory vaccination in the country, without which, according to experts, it is impossible to stop the pandemic. To date, it has been decided to make vaccination mandatory for workers in clinics and nursing homes. By March 15, all of their employees must confirm that they are fully vaccinated.
Meanwhile, the level of coronavirus infection in Germany continues to remain high. The seven-day infection rate over the past day has risen from 220.7 to 222.7 cases per 100 thousand of the population.
In general, over the entire time of the pandemic in Germany, 7 million 005 thousand 289 people have already been infected with the coronavirus, the number of deaths from COVID-19 and its consequences has reached 110 thousand 433.
.