The United States defends the territorial integrity of Ukraine, she stressed.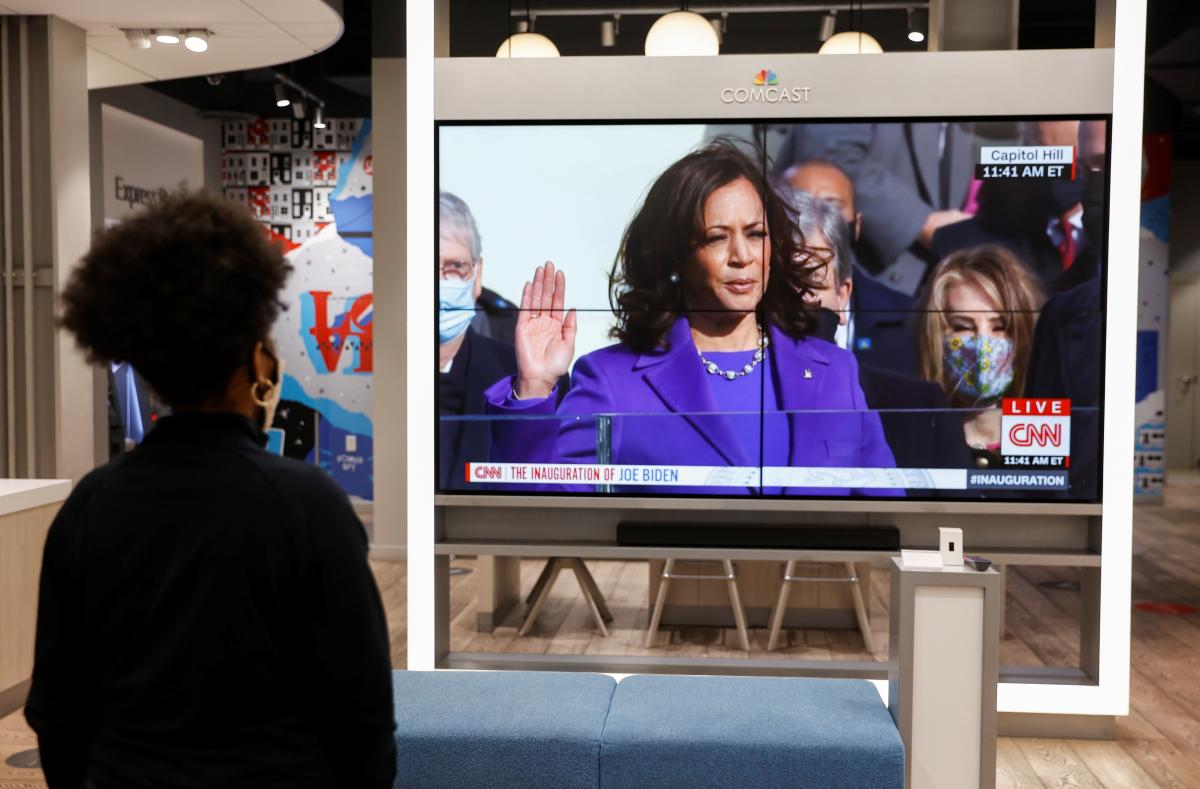 The United States is ready to impose new sanctions against Russia / photo REUTERS
US Vice President Kamala Harris said that Washington will impose tough sanctions against Russia in the event of military aggression against Ukraine.
She spoke about this in an interview. CBSNews.
Harris says the US is in direct talks with Russia.
"We understand very clearly that Russia should not violate the sovereignty of Ukraine, and we defend its territorial integrity. We are working with our allies in this regard, and we have very clearly stated that we are ready to impose sanctions that you have not seen before," she said vice president.
Read also"We want good relations with Russia" – head of the European CommissionShe refused to talk about what kind of sanctions are in question.
In response, the journalist recalled that earlier the sanctions did not stop Russian President Vladimir Putin.
"I repeat that we are talking about sanctions that we have not applied before," – said Harris.
Aggression of the Russian Federation against Ukraine
On December 1, Russian President Vladimir Putin announced that he wanted to receive guarantees from the West that Ukraine would not join NATO.
US National Security Adviser Jake Sullivan said that Joe Biden, during talks with Vladimir Putin on December 7, refused to make concessions on the issue of Ukraine's NATO membership prospects.
On December 16, NATO Secretary General Jens Stoltenberg announced that NATO would not make concessions to Russia on the issue of Ukraine's approach to membership in the Alliance. According to him, Ukraine has the right to protection and, together with NATO, will determine the issue of membership in the Alliance.
On December 17, the Russian Federation proposed to the North Atlantic Treaty Organization (NATO) to abandon Ukraine's admission to NATO and "from conducting any military activity on the territory of Ukraine." Russia also offered the United States not to create military bases on the territory of the countries of the former USSR and not to accept these countries into NATO.
On December 23, Stoltenberg stated that the Alliance had never promised not to admit new members from eastern Europe.
Russian President Vladimir Putin confirmed that in early 2022, representatives of the Russian Federation and the United States will discuss security issues in Europe in Geneva.
.