At the last meeting of the trilateral contact group, the parties agreed on a "Christmas truce." The President's Office reported with "restrained optimism" about "a possible de-escalation of the situation in Donbass." UNIAN talked with those who are now at the front to hear their opinion on the observance of the "regime of silence".
Losses in all "truces"
Agreements on the "Christmas truce", like any other "truce", cause undisguised skepticism on the front lines.
"I was at the front a month ago, and this week I traveled from the Azov region to the Luhansk region. Compared to November, it became noticeably quieter, with me there was only one arrival (officially, no ceasefire violations were recorded that day, – UNIAN). But I did not make round knocks on all dangerous sectors of the front. I know that there are points where separatists do not stop working, despite any "regimes of silence." According to the stories of the military, both in past "truces" and now , the enemy uses every opportunity to dig in, fortify positions, regroup, strengthen. Those who want peace do not push the equipment to the front line, after a while the enemy will begin a new round of escalation, "says volunteer Yulia Tolmacheva." All previous truces ended in a week Even when the separatists were "kept in chains" by their Russian curators, we had losses. We will not find a single month in these almost eight years so that we do not have dead or wounded. "
The scouts of one of the units, which is located on the Svetlodar arc, share these thoughts: "Everything will be as before. First, their speaker makes some false accusations, then shots begin to sound from their side. The next stage is a provocation and a fake video, where we supposedly shoot. "
"Very trained groups of snipers came in"
According to our interlocutors, on the Svetlodar arc, as of December 24, the enemy has been adhering to the ceasefire agreements for several days, but the UAV has already crossed the front line.
"There was only one flight. Most likely, they fly little because of bad weather. But on the ground, they began to use the" truce "from the first day. …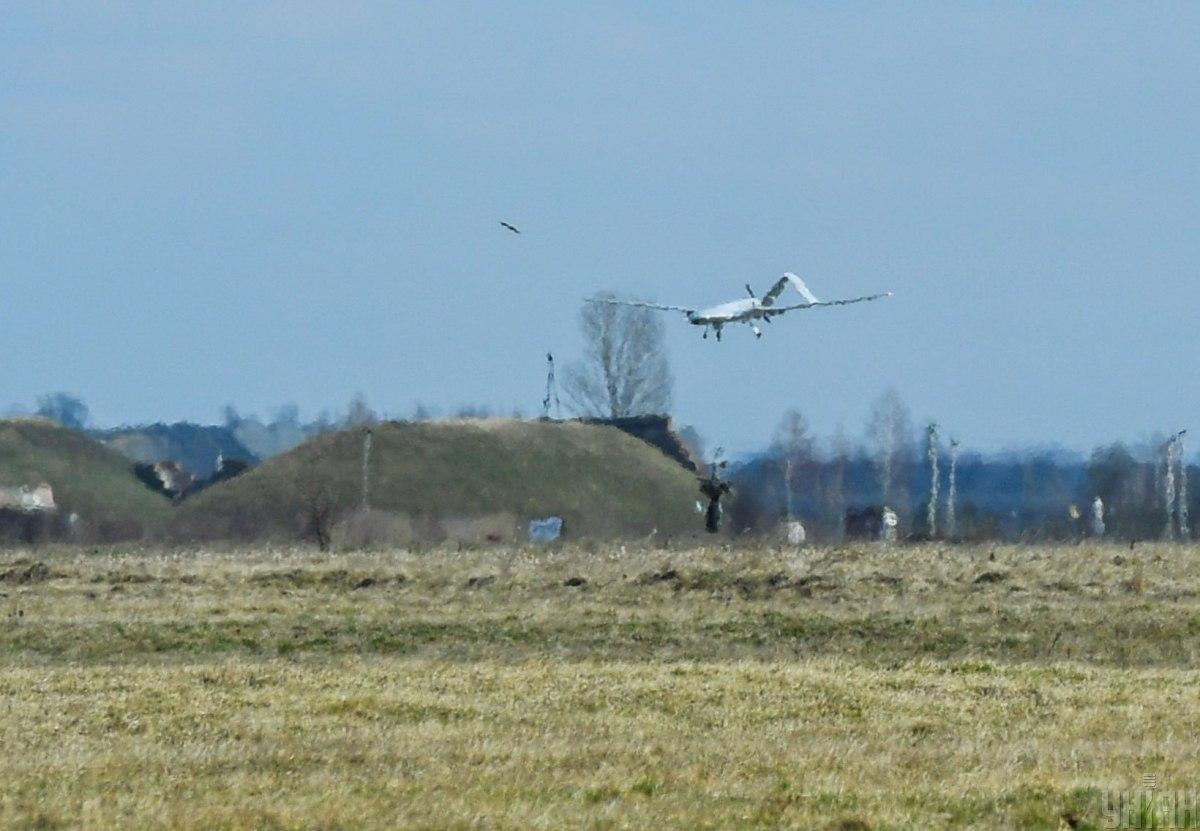 Bayraktar drones scare the invaders / photo from UNIAN, Nikolay Lazarenko
The scouts say that the militants are still supported by the Russian Federation: "Very trained groups of snipers, possibly units from Russia, came in. They worked along the entire front line using night vision devices. Russian antipersonnel mines POM-2 are often used. By the armistice, the enemy used all types of weapons, everything that is in the motorized rifle and artillery brigades. But when they heard that any of our copters would take off, they hid and did not show anything other than in positions, even near the positions. They were so frightened by Bayraktar. "
"What? A truce? Hardly audible due to the shelling …"
Those who are now on the front line in Prizovye say that it is very far from absolute silence.
"What? Forgive me, because of the shelling it is hard to hear. A truce? Ah…. So this is what a truce!"
According to them, the enemy used the entire arsenal in this area as well.
"Maybe a truce has begun on TV, but it's very hard to believe in it. It arrives and is very good. Now, during the day, it seems to be quiet. But in the evening, at night, it arrives. Enemy drones are working, dropping" gifts. "They also work. from large, and shooters, and RPGs. There is no silence. Yes, a little quieter than three or four days ago, but we do not think that this will last long. They ask for a truce only for one thing: to quickly bury ourselves and start blasting us again. "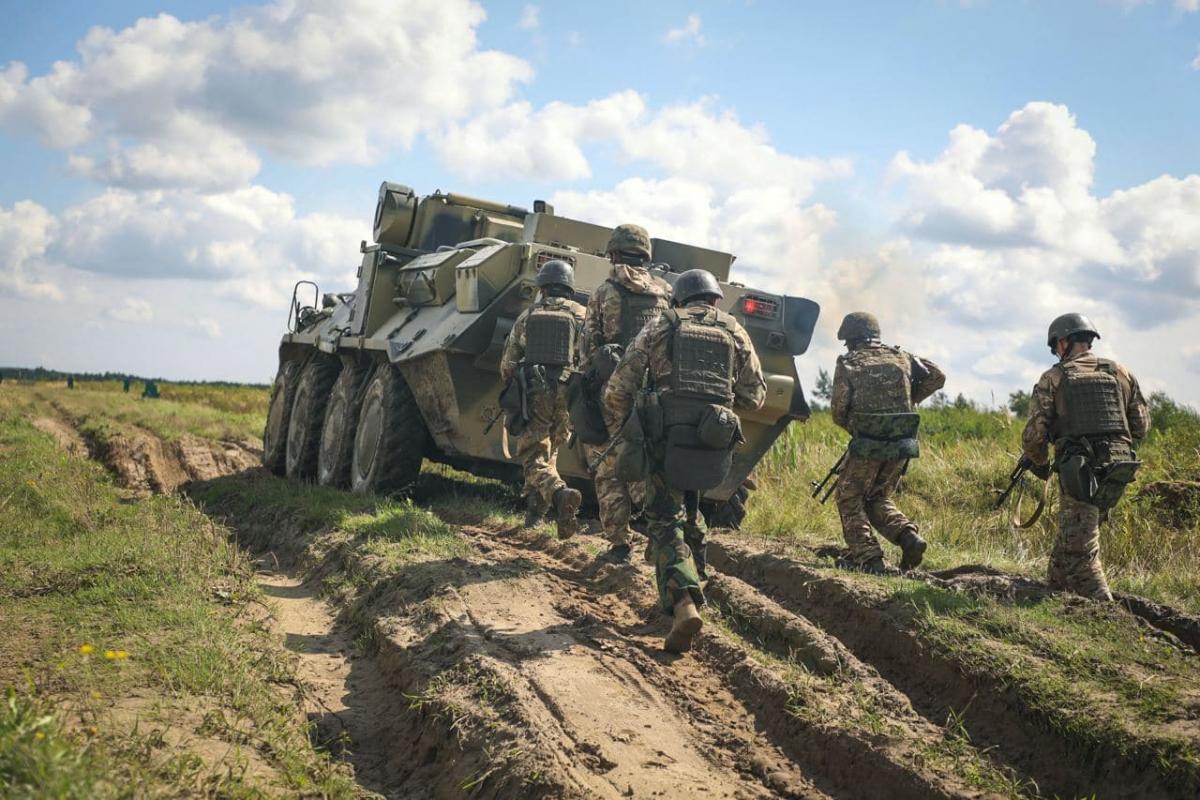 "Silence" at the front – no / photo: National Guard Rapid Response Brigade
"You only pay attention to shelling when the walls are shaking."
The military is not alone in believing that silence will last for a long time.
"This is a Christmas truce, before that there was Easter, school, bread… I think there will soon be no words that would not be called" truce, "says Vladimir Veselkin, head of the military-civil administration of the village of Granitnoye. "The last three or four days have been quiet with us. Those who live in the front line believe that in one of these periods the war will end. And I understand that it is impossible to live without faith, but tell me, how can you trust Russia?"
Residents of Krasnogorovka told UNIAN that the truce and aggravation had become a regular cycle: "Two or three weeks is quiet. Then loudly. And so – in a circle. Everyone is already used to this. We were today in the neighboring Marinka, heard there" babakh " no one paid much attention. Eight years later, you only pay attention when the walls are shaking. "
"They planned to arrange fireworks for the New Year"
According to the experience of past years, the truce will fail in a week. The National Guard Rapid Response Brigade met 2020 at the Svetlodar Bulge.
"The militants used incendiary mines against us, drones armed with VOGs, mines of the POM-2 remote launcher. All this flew at us almost every day. And this, not counting artillery and small arms. one direction and strike a solid blow. Their adjacent positions, at the same time, were unprotected, but they knew perfectly well that we would not go to "squeeze" them, that we were prohibited from doing this. ", namely, to fire at one of our positions with large-caliber machine guns and LNG. They did not know that the positions from which they planned to fire were well targeted by us, and our crews were already ready. As soon as the first shot rang out from their side , they immediately received an adequate answer, after which silence reigned on our segment for a while, "recalls the press officer of the brigade Khariton Starsky.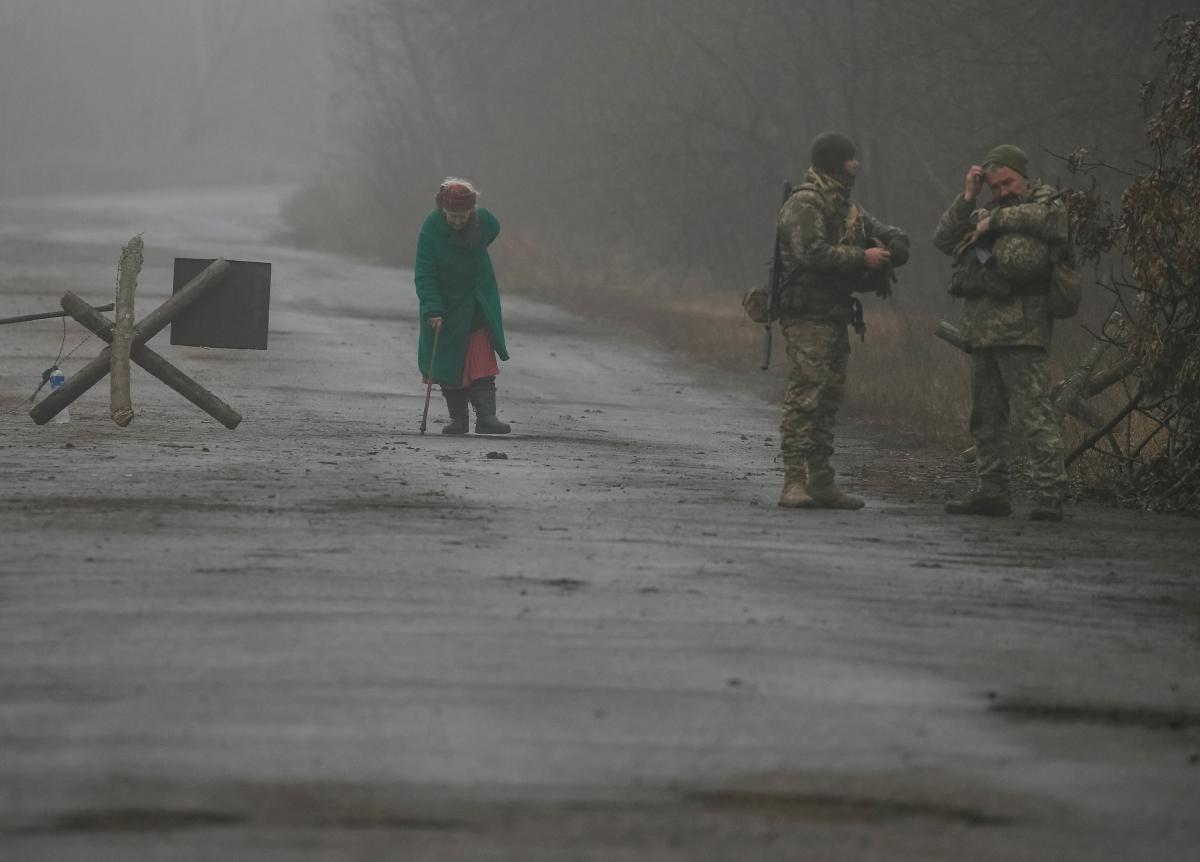 REUTERS
"War does not end with negotiations"
A little over a year ago, UNIAN already wrote about the ceasefire, which was called "indefinite". Volunteer Yuri Moskalenko's words turned out to be prophetic: "The war ends not with negotiations, but with the surrender of one of the parties. This truce will end, like all previous ones, with military actions."
At the same time, the volunteer talked about how we stepped on the same rake over and over again: "None of the more than two dozen truces that we have had since May 2013 have benefited us. We used this time irrationally , and they restored, strengthened, deepened, expanded their positions. They made concrete even under shelling, and now no one bothers them. They skillfully, competently use any of our prohibitions. "
I would like to believe that this has changed by now. The servicemen with whom UNIAN spoke, talked about the current world and the inevitable war calmly, confidently: "The mood is fighting. use Bayraktars. If someone wants to freeze the conflict, he will use truce. "
Vlad Abramov
.