The rest of the pedestrians managed to move away in time.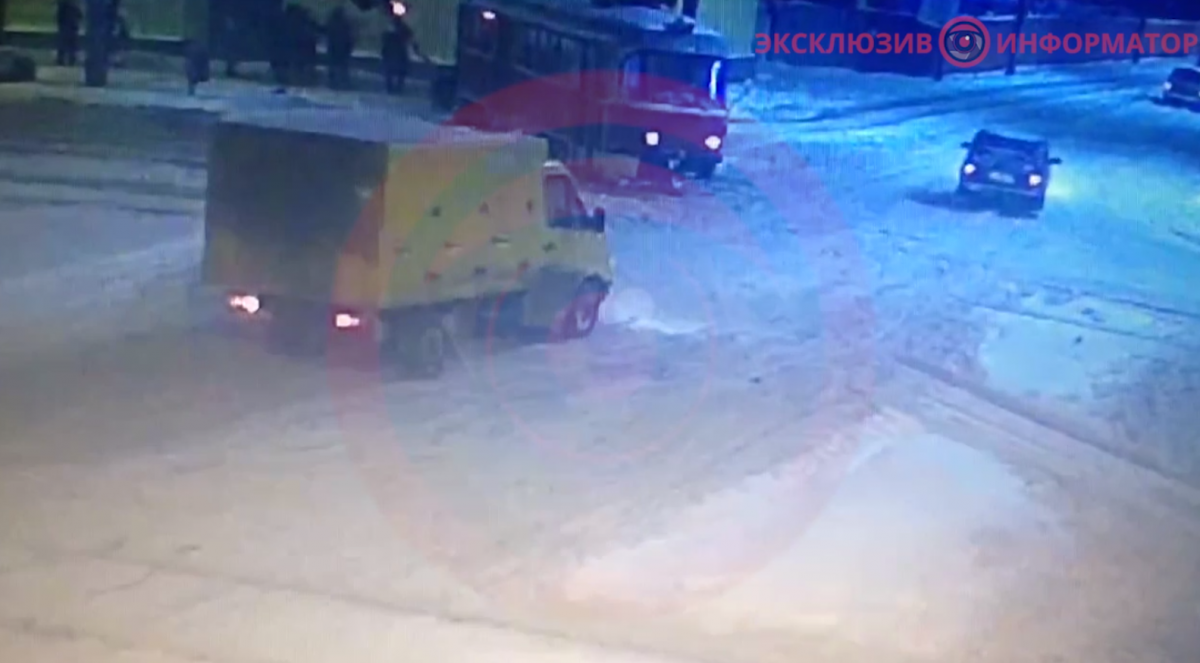 The tram went off the rails in the Dnieper / Screenshot
In the evening, a tram derailed in the Dnieper. He knocked down a traffic light and ran into a woman who was standing in the pedestrian area.
The video of the incident was published by local publications.
The traffic accident occurred at about 20:00 at the intersection of Yavornytsky Avenue and Pasteur Street.
As a result of the accident, a woman died. She was squeezed between a tram and a traffic light at an intersection, writes Dnipro Operative.
Read alsoIn Odessa, a man's legs were cut off by a tram The arrived doctors ascertained her death.
Let us remind you that an abnormal amount of snow has fallen in the Dnieper today, reaching up to 50 cm in some places.
Now on the roads of the city you can see big traffic jams.
You may also be interested in news:
.