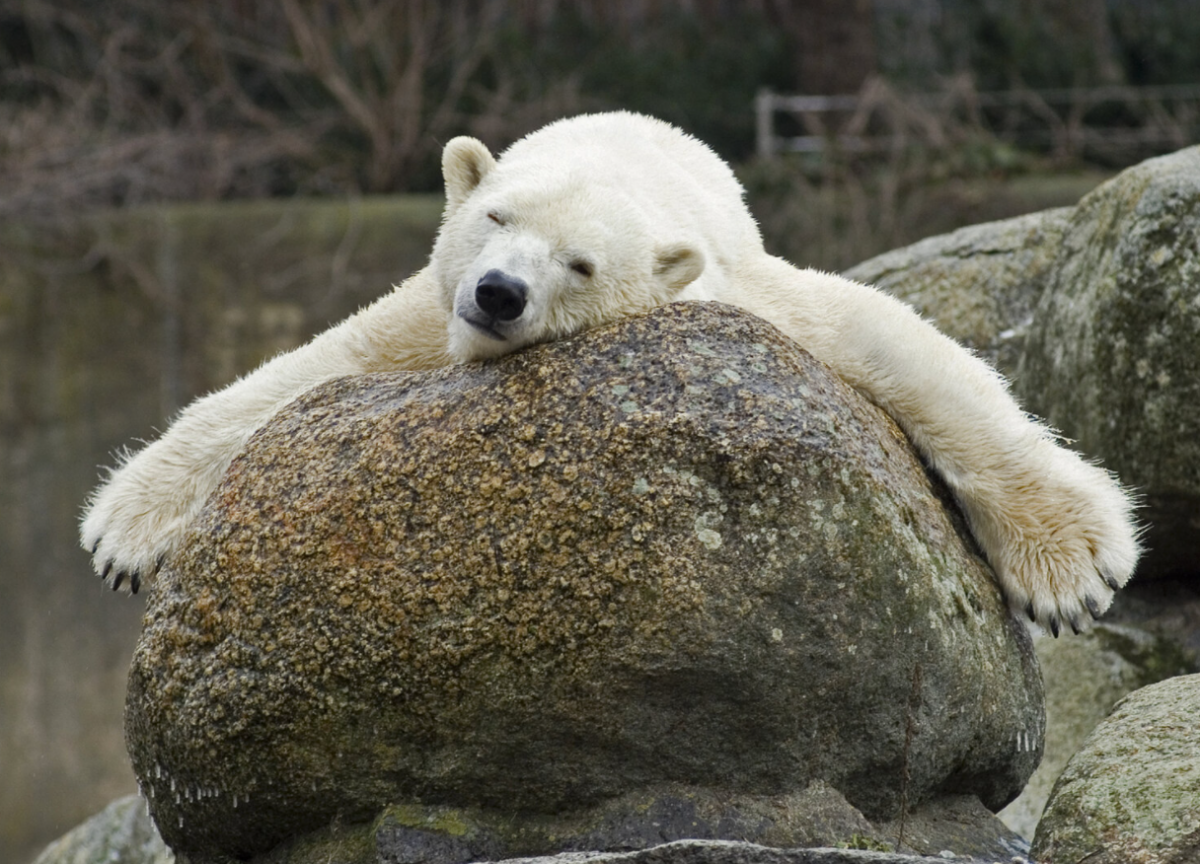 Died the oldest polar bear in Europe / photo Zoo Berlin
The oldest polar bear in Europe died at the age of 37 in Berlin Zoo.
This is reported on the website zoo.
The bear, Katyusha, has been suffering from heart disease for several years. On December 24, the zoo keepers found her lifeless body in an aviary.
Katyusha was born in 1984 at the Karlsruhe Zoo and arrived in the capital when she was about a year old. She did not have her own offspring.
Read alsoIn Chernobyl, a new leader appeared in the herd of feral cows: he "moved" his blind predecessor (photo report)It is noted that polar bears live in their natural habitat for a maximum of 25 to 30 years.
"We have, of course, watched her very closely over the past few years. Thanks to optimal veterinary care and daily treatment, Katyusha lived to such a stately age as a polar bear. On her last birthday in November, she even ate a full fish pie," said the director zoo Andreas Knerius.
It is noted that since 2015 the polar bear has been included in the Red List of the International Union for Conservation of Nature as "endangered", its population is estimated at about 26 thousand individuals.
Earlier it was reported that in the Romanian Carpathians, Ukrainian tourists were injured while fleeing from a she-bear, who was frightened by explosions of firecrackers.
You may also be interested in news:
.