In November, a grace period ended in Ukraine, during which drivers could register a car using a special formula.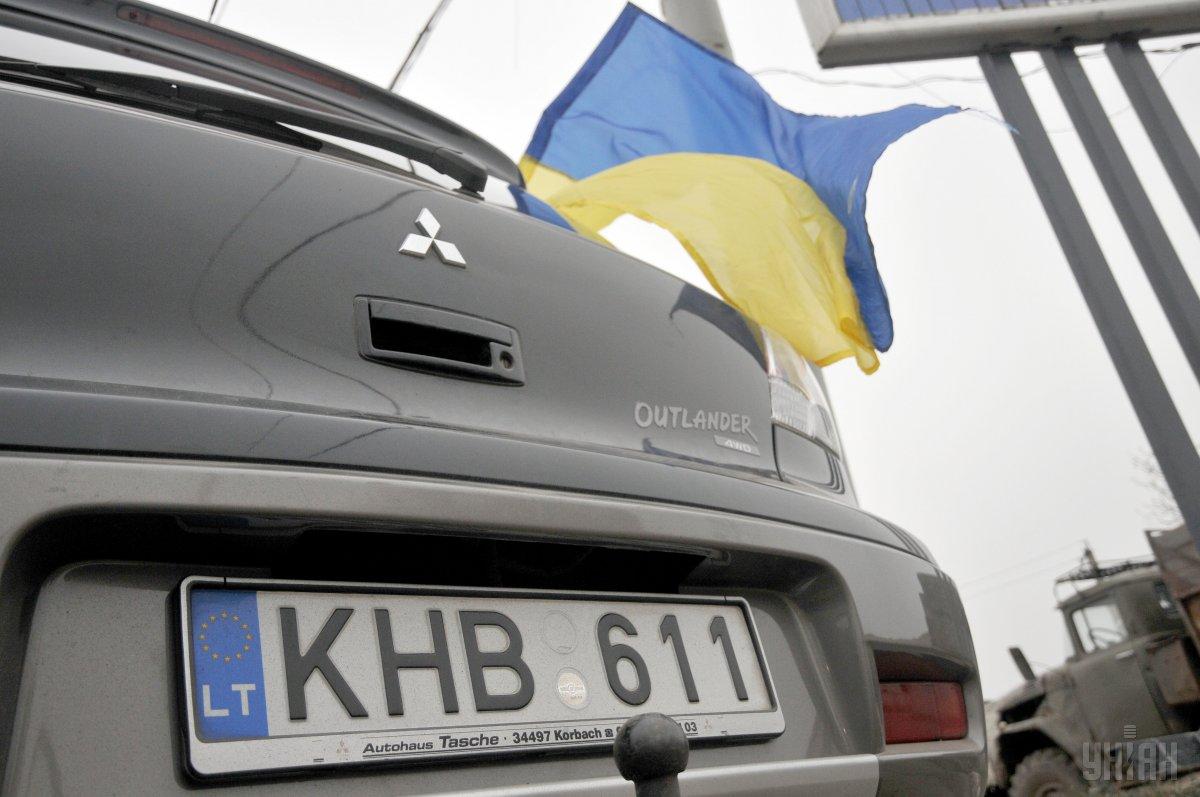 The grace period for customs clearance of cars with foreign registration has ended in Ukraine / photo from UNIAN
Courts massively deprive owners of non-cleared cars with foreign registration from driving licenses.
As writes "Road lawyer", for driving a car that was not taken out of the territory of Ukraine in a timely manner, a fine of 8,500 hryvnias is provided, which the police issue at the place of stopping. If you stop again during the year, the fine increases to 17,000, while the driver is deprived of the right to drive for a period of 1 year. with or without a paid car withdrawal In the second case, the decision should be made by the court.
As noted, before the end of the grace period for customs clearance, law enforcement officers rarely fined the owners of Eurobies. When this period ended, the number of punishments for violators increased dramatically. Now, according to lawyers, the courts are overflowing with such cases and most often punish drivers with a fine of 17 thousand and deprivation of the right to drive a car for a year.
If the driver, who was deprived of his license, sits behind the wheel during the period specified in the decision, he will be fined UAH 20,400, a repeated violation will cost UAH 40,800.
Customs clearance of "Eurobies" in Ukraine in 2021
On May 12, 2021, the President of Ukraine Volodymyr Zelenskyy signed laws simplifying the procedure for customs clearance of cars on euro numbers. They entered into force on June 12. According to the new rules, it was allowed to issue a car on preferential terms within 180 days from the date of entry into force of the laws. On November 11, drivers of non-cleared Eurobies were fined.
Recently, the Ministry of Internal Affairs reported that the grace period for customs clearance of cars on Euro plates will no longer be extended.
According to the State Fiscal Service, there are about 1.5 million cars with European numbers on the territory of Ukraine. For half a year of the grace period for customs clearance of such cars, the state budget received almost UAH 3 billion.
.