Єlizaveta Yasko noted that they wanted to transfer the politician back to prison.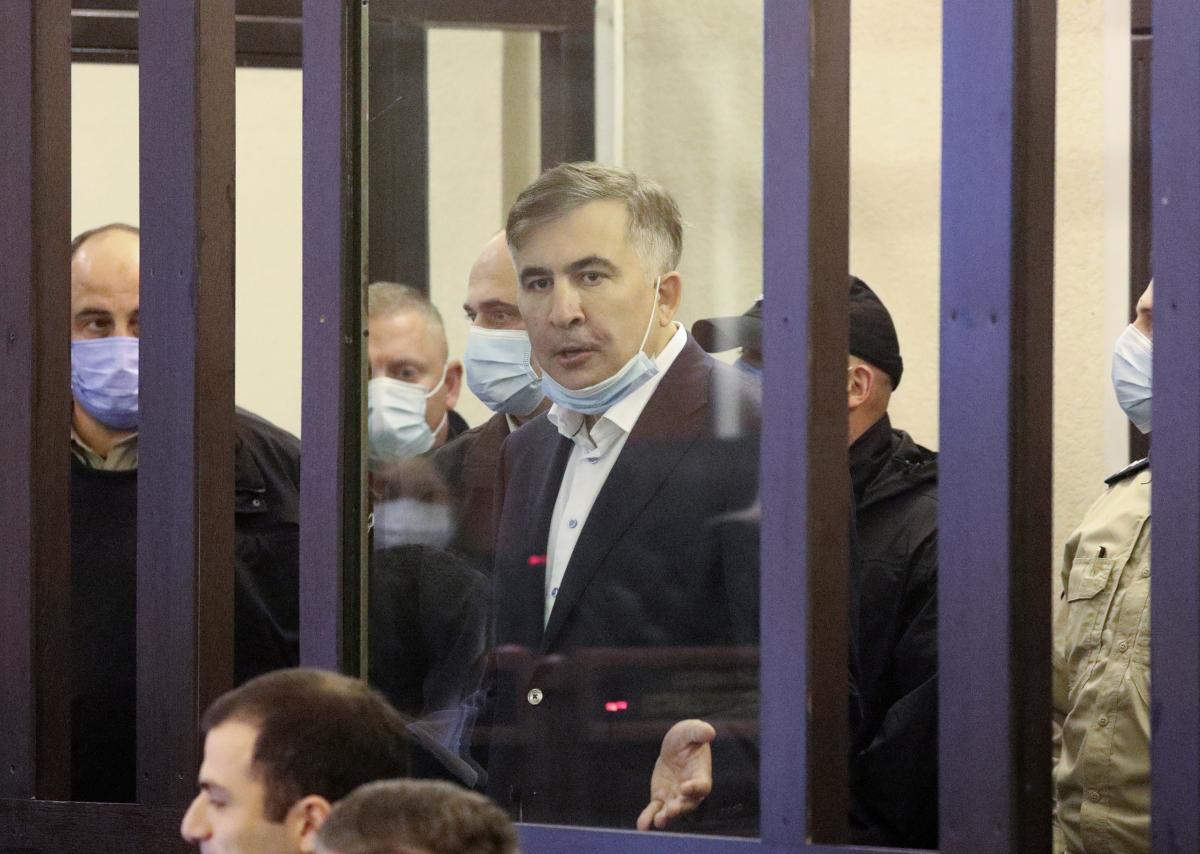 People's Deputy Yasko said that they wanted to transfer Saakashvili to prison / photo REUTERS
The third president of Georgia, Mikheil Saakashvili, who again refused treatment, wanted to be transferred from the hospital back to the prison. Against the background of the translation, the politician became ill, and he fainted.
The People's Deputy from the "Servant of the People" Elizaveta Yasko в Facebook.
"Despite a very poor health condition, today (December 27, – ed.), Representatives of the prison came to Saakashvili, as far as I understand, and said that they would now transfer him to prison from the hospital. Although his condition – I was with him for two days – he is very weak, he cannot stand on his feet, there are a lot of very bad symptoms, it does not improve, "Yasko said.
According to her, Saakashvili was against the transfer and even felt bad.
Read alsoThe Russian Federation said that the issue of Ukraine's joining NATO is as important for Moscow as it is for Kiev."He said it was illegal, he should be in the hospital and this is a provocation. After that, as far as I know, he felt bad, he lost consciousness. Nobody knows whether he received medical assistance," Saakashvili's beloved said.
People's Deputy is confident that the politician needs to be transferred to another hospital
"This can no longer continue. We are obliged, in cooperation with various parties, to achieve transferring him for rehabilitation to another country. This issue is a question of the life and death of Mikhail Saakashvili. Unfortunately, in Georgia his safety remains in question," Yasko concluded.
Saakashvili's arrest in Georgia: what is known
Saakashvili, who is a citizen of Ukraine, was detained in Georgia on October 1. He returned to his homeland for the first time in eight years on the eve of municipal elections.
In Georgia, the ex-president was sentenced to 6 years in prison. Immediately after the arrest, the politician went on a hunger strike.
Read also"Everything is worse than expected": the British one year after BrexitDeputy of the Verkhovna Rada of Ukraine Yelizaveta Yasko, who calls herself Saakashvili's common-law wife, reported on the deterioration of his health.
On November 19, Saakashvili's lawyer Nika Gvaramia said that the ex-president of Georgia had agreed to end the hunger strike.
On November 20, Saakashvili was transferred from a prison hospital to a military hospital.
Subsequently, the third president of Georgia, Mikheil Saakashvili, was diagnosed with PTSD. In the penitentiary institution he was given psychotropic drugs.
You may also be interested in news:
.