The boy dreamed of serving in the patrol police, and the Ukrainian cops made his last dream come true.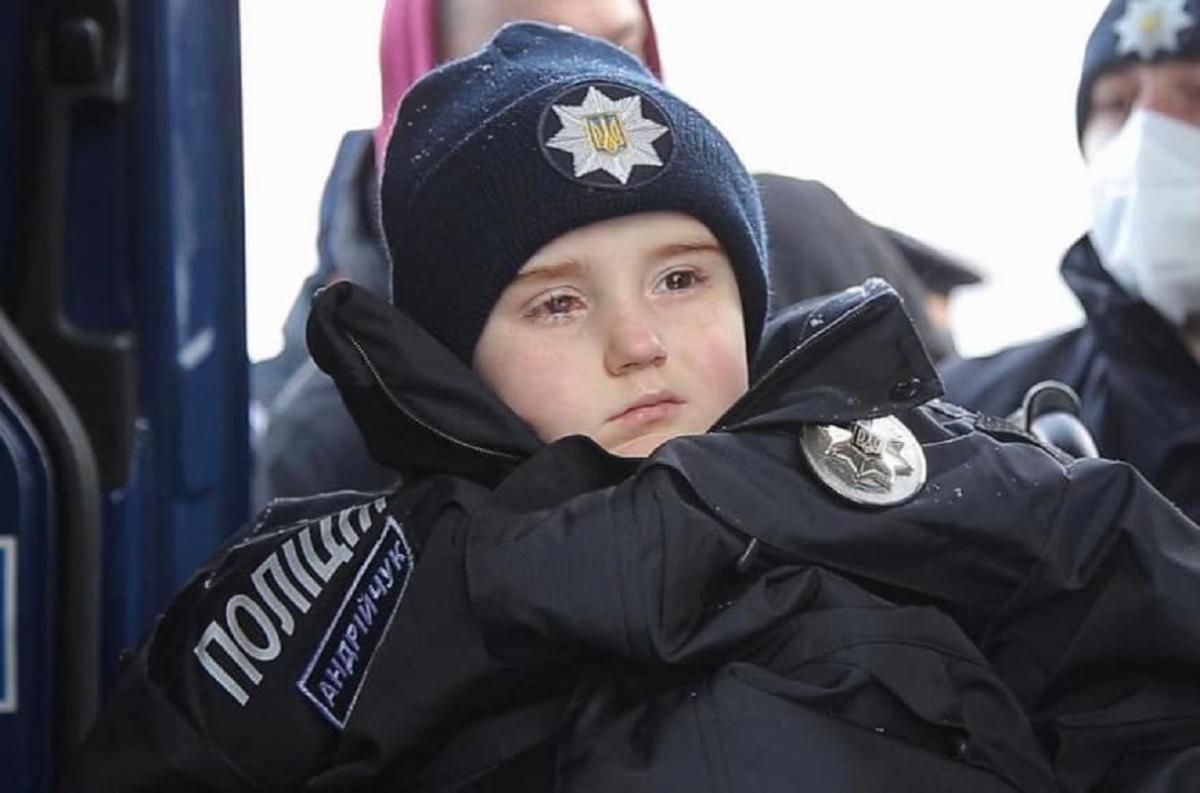 Sasha Andriychuk / photo facebook.com/lev.marta
Sasha Andriychuk from Chernivtsi region, who diagnosed with a brain tumor of the fourth stage with metastases, died after years of fighting the disease.
This was reported by a volunteer shelter for victims of domestic violence "Misto dobra", where the boy's family ended up, Marta Levchenko.
Read alsoLast dream: in Chernivtsi, a boy with a fatal illness was admitted to the ranks of the patrol police (photo, video)"Now heaven will have its own policeman … Our dear protector of the Mista of Good … We will remember and love you always … ", – she wrote.
At the beginning of the boy's year was accepted into the ranks of the patrol police, thereby fulfilling his dream. For this, a uniform was sewn for Sasha, a badge was made and a ceremony was organized with the participation of dozens of cops from two regions.
This year Sasha celebrated his 11th birthday, his first as a police officer. "Colleagues" from time to time came to visit him.
The boy will also be buried as a police officer. Farewell ceremony will take place in the village Shishkovtsy (Kitsmansky district of Chernivtsi region) on Thursday, December 30.
"We loved our little policeman very much and, despite everything, hoped for a miracle … Tomorrow Sasha will be buried as a policeman, his dream will be with him until the very end," she said Levchenko.
The volunteer also posted one of the latest videos with Sasha.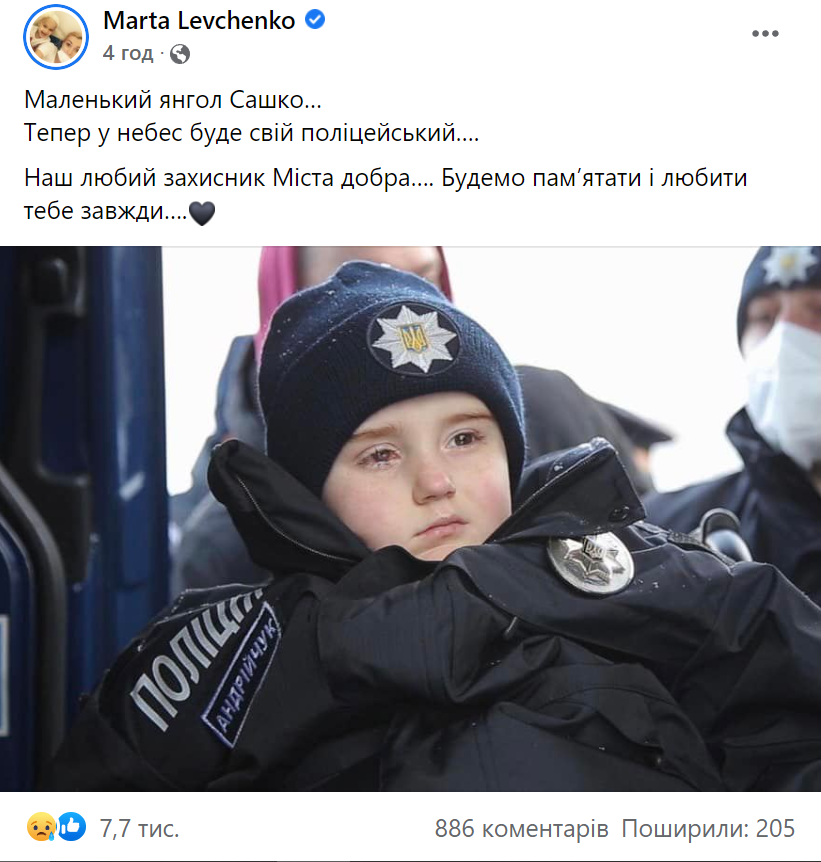 You may also be interested in news:
.