The village was flooded with high-rise buildings, but the sewage system was never built.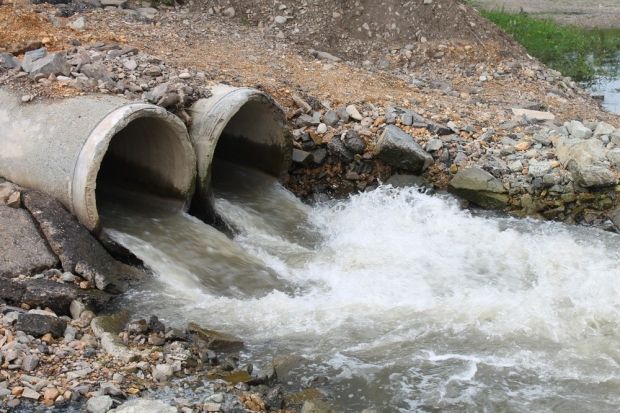 In the Chelyabinsk region, officials are hiding sewage / photo dvhab.ru
Officials in the Chelyabinsk region allowed to build a settlement, but forgot about the infrastructure. Now all sewage is "hidden" behind a local poultry farm near the cemetery.
Relevant video unveiled Telegram channel Mash.
"The elite village of Roshchino is located in a picturesque place near the Zyuzelga River and Uzhovsky Bor. In the 90s there were only a few houses, but the administration decided to make money on the landscapes: the village was flooded with high-rise buildings. Only the infrastructure was not thought of: feces from the sewage system were poured directly into the river. Because of this, the soil deteriorated in the relict forest and the trees died, "the message says.
Read alsoIn Russia, "nervous" workers beat their grandmother because of the remark: the incident was on videoAs a result, the Ministry of Ecology of the Russian Federation in 2018 demanded that the issue of sewage and river pollution be resolved and was given six months for this.
"For some time, the demands were slaughtered, until recently the noise again arose – they threatened to check. The sanitizers turned on the turbo mode and now work around the clock at the expense of the budget. The sewage is hidden behind the local poultry farm and not far from the cemetery in the hope that no one will notice, the problem will be solved itself ", – indicated in the message.
As UNIAN previously reported, the Yakut sculptor Mikhail Bopposov, famous for his "dung creativity", blinded a huge New Year's rat dedicated to the symbol of the coming year – the White Rat, for the new 2020 year.
You may also be interested in news:
.