The new restrictions will be in effect until the end of March.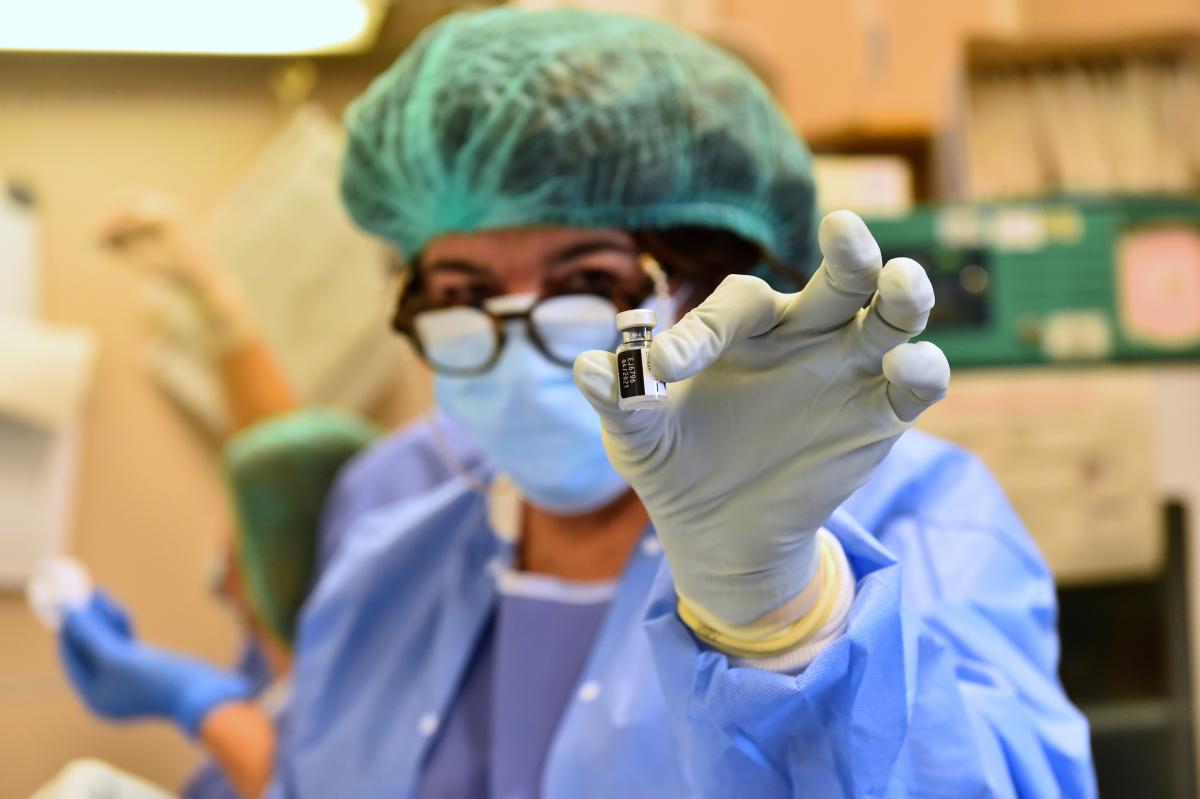 Italy has announced a "lockdown for the unvaccinated" until the end of March / photo REUTERS
Government Of Italy announced tougher quarantine restrictions. The new rules will apply to citizens who have not been vaccinated against the coronavirus and have not been sick.
It is reported by Corriere della Sera.
It is noted that from January 10 to March 31, only those who have completed the full course of vaccination against COVID-19 or have recently been ill will be able to get into most institutions. The rule applies to hotels, subways, trains and planes, ski lifts, legal participation in large-scale celebrations. At the same time, any parties and concerts were banned until the end of January. In turn, no one will check the conduct of private meetings.
In addition, it introduces the mandatory wearing of FFP2 respirators in transport and public institutions, and in establishments that do not belong to public catering, it is forbidden to eat and drink. Also, in sports facilities, it is allowed to fill the space by no more than 35% of the capacity, and on the street – up to 50%.
Read alsoUnder what conditions are Ukrainians allowed to enter Europe: an updated map of the Ministry of Foreign AffairsAt the same time, the country relaxed self-isolation requirements for people who came into contact with a confirmed patient. So, people who have been ill for less than four months or received a second vaccination during the same period may not comply with quarantine, but are required to wear a mask outside the home for the next 10 days. In case they show symptoms of COVID-19, then they should do a PCR test. In this case, unvaccinated citizens must remain in self-isolation for 10 days.
Authorities have warned they will tighten controls in popular locations and neighborhoods on the holiday night to prevent large gatherings.
New strain of coronavirus "Omicron" – what is known
The new strain B.1.1.529 was first discovered in South Africa on November 24. It has more mutations and is thought to be more resistant to vaccines and spread faster.
The train called a new strain of coronavirus with the Greek letter "Omicron"… The organization stressed that the new strain has a large number of mutations, some of which are worrisome.
Read alsoCzech Republic has changed the rules of entry for Ukrainians"Preliminary data indicate an increased risk of re-infection with this option compared to others," the WHO said.
Experts believe that a new strain can be six times more infectious strain "Delta".
Several European countries started vaccinating children aged 5 to 11so as not to close schools amid the rapid proliferation of Omicron.
On December 8, it became known that Sweden and Norway tighten quarantine restrictions due to new outbreaks of coronavirus.
December 28 after a record number of COVID-19 cases detected per day Greece imposed restrictions on entertainmentincluding sporting events.
You may also be interested in news:
.