Residents of the village are already even threatening to completely dig up the entire road.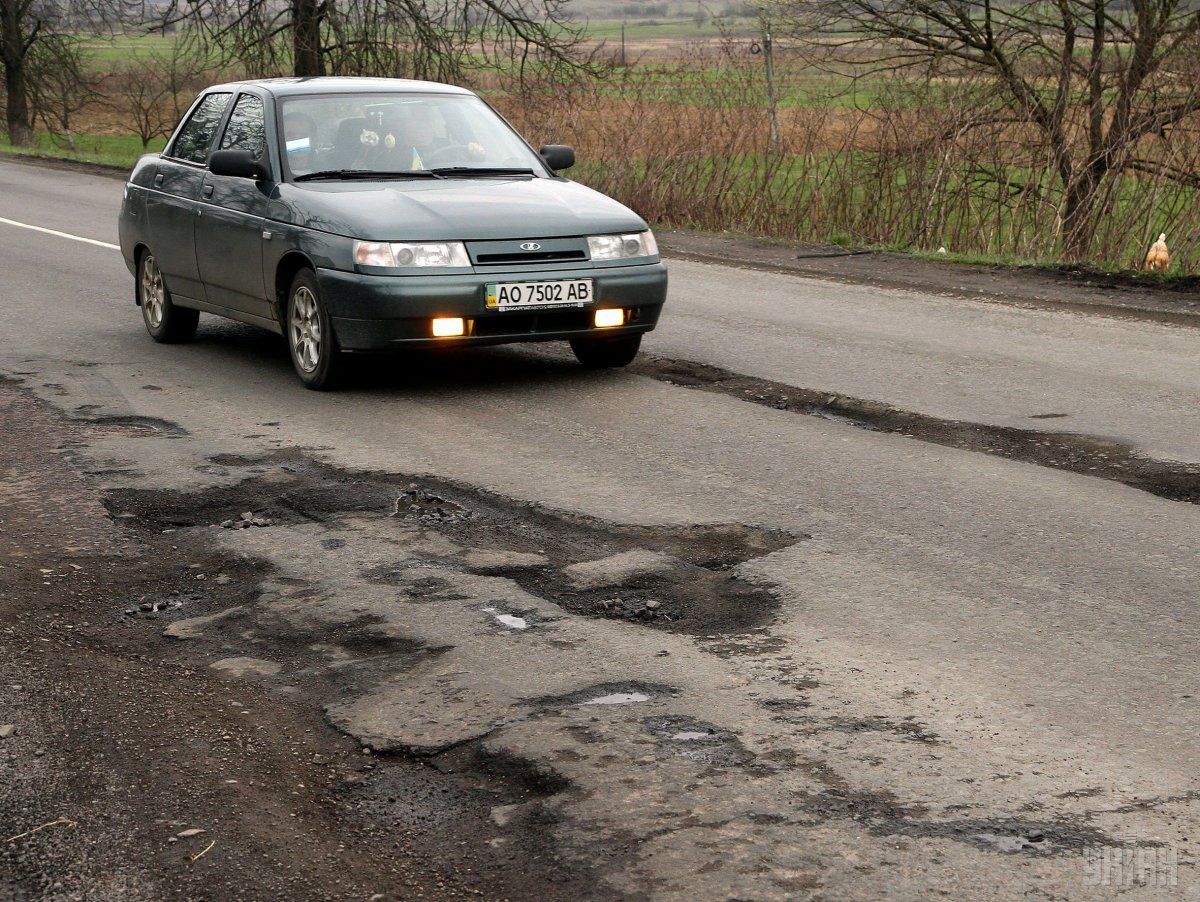 In the Rivne region, villagers threaten to dig up an international highway / photo from UNIAN
In the Rivne region, residents of the Mikhalin village are already screaming for help. Because of the bumpy road, people repair their cars every day, and public transport generally refuses to go there.
This is stated in the plot. 2+2.
The worst thing is that people are dying in the village, because the ambulance simply cannot reach them.
"Once a pregnant woman was being taken. It was impossible to deliver her to the hospital on time because of the bad road. She gave birth right at the turn," say local residents.
Read alsoTaxi on New Year's Eve: carriers were surprised by the forecast for prices in KievMinibuses do not go to Mikhalin either, so you have to walk three kilometers to the nearest bus. This is not the first year that this situation has been here, although, according to the documents, everything is fine in the village.
The Road Service of the Rivne region assured that they are annually asked to allocate money for the repair of this road
"In the list of proposals for financing for the next year submitted to the Cabinet of Ministers of Ukraine, in particular, this road along its entire length," – said the representative of Avtodor.
Residents of the settlement are already even threatening to completely dig up the entire road so that the authorities pay attention to the problem.
As UNIAN previously reported, pits on the roads are already quite common in Ukraine. Despite the fact that millions are spent annually on new roads, there are still places where utilities simply do not have time and then local residents take up the roads on their own.
So, residents of the Solomensky district of Kiev did not wait for the communal services to repair the roads. People covered the holes in the road with old carpets.
In Zaporozhye, the pit on the road was covered with casts of jaws, and under Nikolaev, the pits were sealed with mattresses.
True, there are also adherents of holes on the roads. In the Podolsk district of Kiev, a local resident at his own expense repaired a part of the road, patching holes in the asphalt, but one woman did not like it and she dug a hole.
You may also be interested in news:
.