Strong winds contribute to the spread of fire.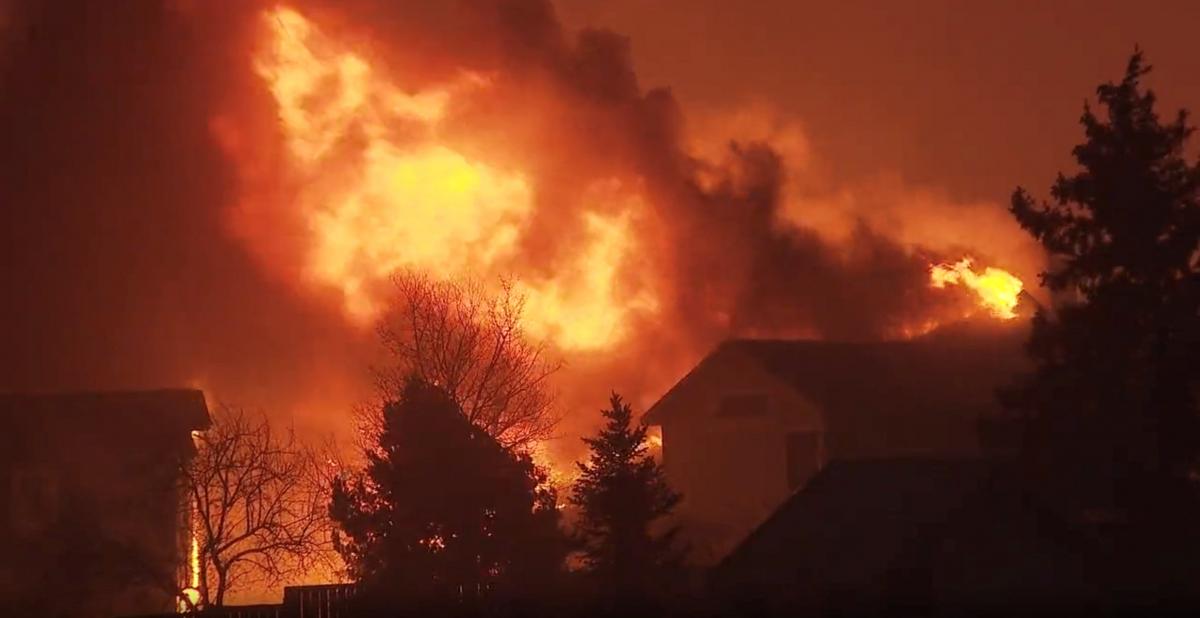 Fire in Colorado destroyed hundreds of houses / photo REUTERS
In the US state of Colorado, a wildfire destroyed hundreds of homes. Because of the fire element, tens of thousands of people were forced to leave their homes.
It is reported by Reuters.
Strong winds are reported to contribute to the rapid spread of fire. Wind gusts of up to 177 kilometers per hour were observed in some areas, according to the National Meteorological Service. It is already known about six victims of the fire.
According to the local sheriff, the fire is believed to have been caused by sparks from power lines and transformers, which were blown up by a powerful wind the day before.
Within a few hours, the fire engulfed about 647 hectares of land and destroyed more than 500 homes, including a shopping center and a hotel, according to the agency.
Tens of thousands of residents of the affected area were ordered to evacuate.
A plume of wildfire smoke was reportedly visible in Denver, about 32 kilometers south.
Recall that in early December, new forest fires broke out in Australia. Local authorities had to urgently take people out.
You may also be interested in news:
.