Choosing an inexpensive but high-quality phone can be tricky. UNIAN has selected for you the best budget smartphones with a good camera and battery, released this year.
The best budget smartphones 2021 / photo from UNIAN
Every year, well-known mobile phone companies release many new models on the market, which differ in a fairly loyal price to the user without a critical loss in the performance and quality of the device.
In 2021, in Ukraine, you can buy budget smartphones that are practically not inferior to the flagships. UNIAN has compiled the top of the best budget models of the outgoing year.
Little M4 Pro
Price: ~ 5 999 UAH
photo Xiaomi
This smartphone appeared on the domestic market in mid-December and confidently took the top positions in the personal ratings of buyers. With a balanced combination of camera quality, screen separation and good performance, the Poco M4 Pro is considered a great solution when you need to upgrade your smartphone inexpensively.
The device is powered by an 8-core Mediatek Dimensity 810 chipset with a Mali-G57 MC2 video accelerator and is equipped with a modern 6.6-inch display with a frame rate of up to 90 Hz.
A special feature of the flagship is also considered to be a special stereo sound, which works great and pleases users. Other advantages of the device include a good camera with a resolution of 50 megapixels and a 5000 mAh battery with support for 33 W fast charging.
Read alsoUsers named the most underrated smartphones of 2021 – Sony leads
Redmi Note 10S
Price: ~ 6 499 UAH
photo Xiaomi
The line of Redmi smartphones is replenished every year with new devices that somehow complement and modernize the old options, bringing more modern solutions to the market. The combination of modern design and high-quality hardware has found its way into the Redmi Note 10S device.
A high-quality display with a diagonal of 6.43 inches and a resolution of 1080×2400 pixels guarantees a high-quality picture, and paired with an 8-core MediaTek Helio G95 chip makes the device a truly excellent combination of performance, optimization and style.
The main camera of a budget smartphone is 64 megapixels with a number of additional sensors for more optimized data transfer. There is also the possibility of shooting in 4K format, which will surely please those who like to take pictures.
Realme 8i
Price: ~ 5 299 UAH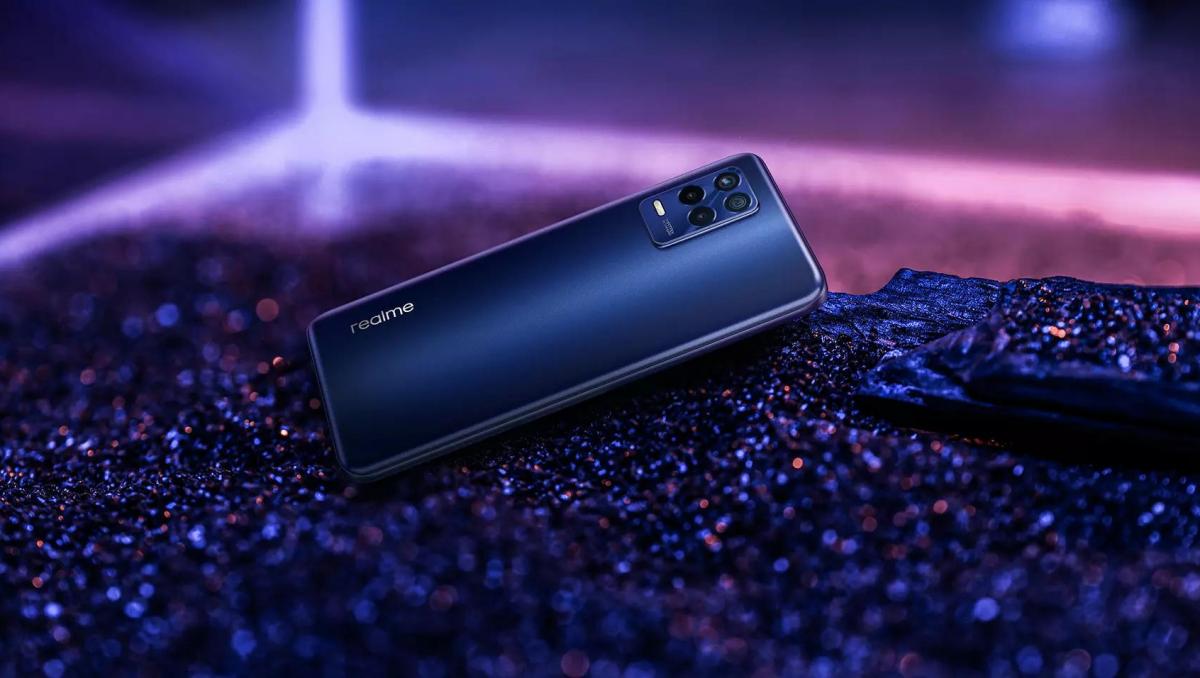 Real photo
A unique device with a number of special features that are not found in all budget smartphones. The Realme 8i supports 120Hz adaptive screen refresh rates. At the same time, the device is well optimized and shows excellent results in performance tests, since the device is based on the 8-core MediaTek Helio G96 processor.
The 6.6-inch 8i display boasts 100% DCI-P3 color gamut, which only heightens the interest in this device. The camera block houses modern depth sensors and lenses for macro photography.
Read alsoTop 5 popular smartphones of 2021 that have already fallen in priceThe main sensor for shooting at 50 megapixels, the front camera is 16 megapixels and supports shooting high-quality videos with a good frame rate. All this is powered by a modern 5000 mAh battery.
Honor 50 Lite
Price: ~ 6999 UAH
photo Huawei
The Honor 50 Lite is the budget version of the Honor 50 smartphone, which has established itself as a stable, inexpensive and stylish device. Compared to its predecessor, the light version is slightly simpler and less overloaded with various functions. However, in this price range, the device remains extremely attractive.
The display of the smartphone with a diagonal of 6.67 inches has a resolution of 1080×2376 pixels. The device is powered by an 8-core ualcomm Snapdragon 662 chip with an Adreno 610 graphics accelerator. The battery does not have a large capacity, only 4300 mAh, but the device is adapted for fast charging with a power of 66 watts.
In addition, the smartphone has a standard camera unit: 16 megapixel front, 64 megapixel main lens and other sensors for clearer and smoother photography.
Samsung Galaxy A22 4G
Price: ~ 6699 UAH
photo Samsung
Samsung has delighted users with many new products released in 2021. And Samsung Galaxy A22 4G is one of them. The combination of all the polished performance metrics of the Galaxy line and the build quality make this a really good purchase.
The device is assembled on the basis of an 8-core MediaTek Helio G80 processor with a Mali G52 MC2 video accelerator powered by a 5000 mAh battery. The power is limited to 15W, so the charging speed is comparatively slow. In addition, the smartphone is equipped with the usual camera block with sensors to improve the quality of the photo. The front camera is 13 megapixels, the main one is 48 megapixels.
Read alsoHow to calibrate the battery on an Android smartphone: all you need is a secret codeAs you can see, despite the fact that technologies are actively developing and every year more and more advanced models of devices are released, almost everyone can buy them, since there are enough budget devices that fully perform all the necessary functions on the market.
You may also be interested in news:
.