Research results are still in the early stages.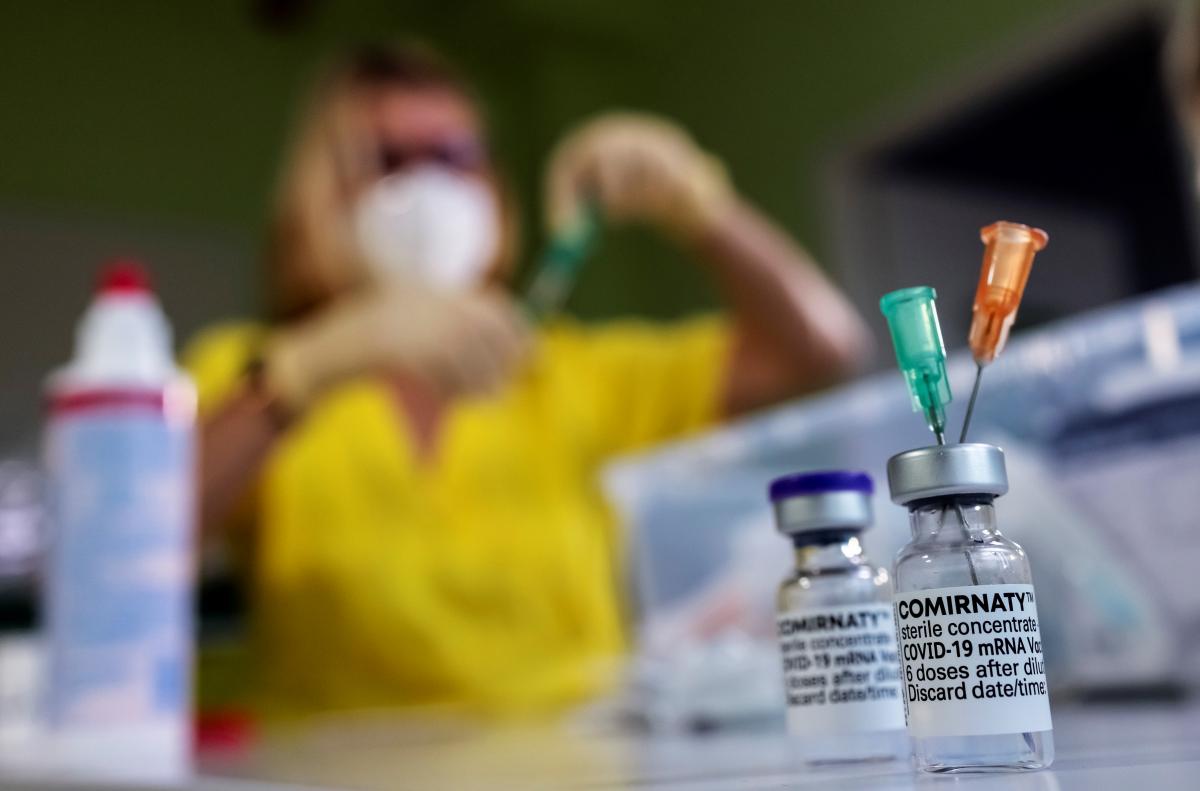 The Ministry of Health assures that Ukraine still has enough vaccines against coronavirus / photo: REUTERS
Currently, two teams of Ukrainian scientists are developing a program of the Ministry of Health for the production of a domestic vaccine against COVID-19.
This was announced by the chief state sanitary doctor Igor Kuzin, reports Public… He assures that there are enough vaccines against coronavirus in Ukraine now, however, own production can be quickly reconfigured or, if necessary, make certain adjustments to the technological cycle.
Scientists from Lvov and Kiev are now working on two different types of vaccines, and the research results are still in the early stages, he said.
Read alsoAlmost a million coronavirus patients a day: WHO fears the collapse of health systems"This is the Palladin Institute of Biochemistry and Professor Komissarenko, together with his team, is engaged in the scientific substantiation of the development of an mRNA vaccine. And also the team of Academician Sibirskiy in Lvov, which is also working on the development of a vaccine, but a protein one," said the country's chief sanitary doctor.
Also, according to him, in Ukraine there is a private initiative to develop a vaccine, which has reached the testing stage in its research. We are talking about a joint research project of JSC "Lekhim" and the Kharkov group of scientists at the level of the Odessa Anti-Plague Institute.
"It is planned to at least use or test several methods of inactivation of the virus and find out which of these methods will give greater immunogenicity and will be the best prototype for the development of an inactivated Ukrainian vaccine," Kuzin said.
In addition, the Ministry of Health launched a program to create its own test systems for detecting infectious diseases.
"Several companies and organizations have already been identified that receive state budget funds for the development of a domestic test system aimed at diagnosing infectious diseases," Kuzin said.
He noted that intellectual rights to the developed test system are transferred to the state and in the future the state can independently produce such test systems.
Recall, according to the NSDC, a new wave of COVID-19 due to the spread of the Omicron strain in Ukraine is invariably expected in February. According to NSDC Secretary Aleksey Danilov, vaccination can prevent the emergence of a new wave of the disease.
You may also be interested in news:
.