The Foreign Minister notes that if Western countries stagger and choose a policy of appeasing Russia, then Ukraine will continue to defend itself against Russian aggression.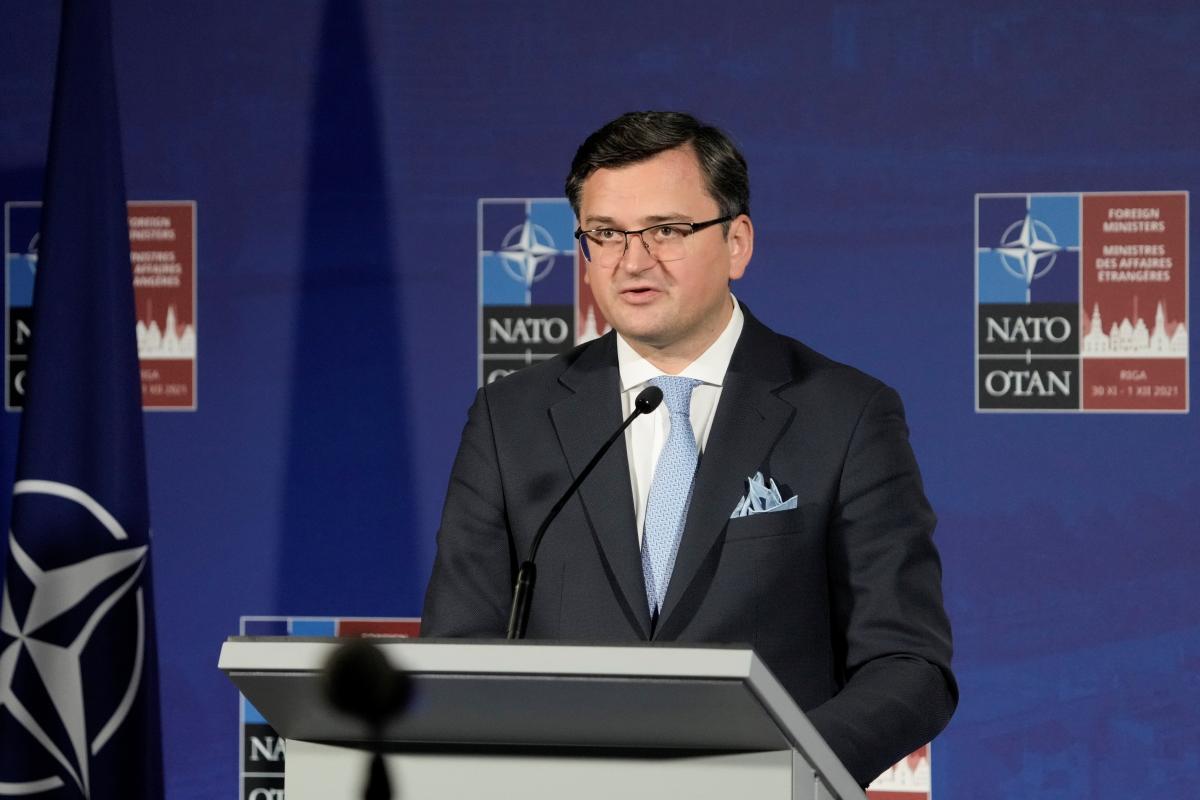 We will still defend ourselves, he wrote / photo – REUTERS
Ukrainian Foreign Minister Dmytro Kuleba appealed to Western countries about the threats of the continuation of Russian aggression against Ukraine.
The head of the Ministry of Foreign Affairs announced this in the microblog. Twitter.
"Ukraine has been defending itself from the ongoing Russian aggression for almost eight years. Despite the fact that it is not a NATO member. We are capable of defending ourselves. If the West staggers and chooses appeasement, we will still defend ourselves, our right to exist and our own future," Kuleba stressed.
As UNIAN reported earlier, on December 7, negotiations were held between the presidents of the United States and the Russian Federation using a closed video communication channel. During the conversation, Joe Biden warned Vladimir Putin about serious economic and other measures in the event of an increase in military activity on the border with Ukraine.
Read alsoAn American reconnaissance aircraft flew over part of Ukraine: mission goal revealedAfter the talks, US President's National Security Adviser Jake Sullivan said that Biden had refused to make concessions to Putin on the prospects for Ukraine's joining NATO. Sullivan also said that the United States will provide additional defense assistance to Ukraine.
On December 9, Biden had a telephone conversation with Ukrainian President Volodymyr Zelensky. As a result of the conversation, the White House said that Biden supported the principle "not to agree on any decisions and not to hold discussions about Ukraine without the participation of Ukraine itself."
On December 17, the Russian Foreign Ministry published a draft treaty between the Russian Federation and the United States on "security guarantees" and a draft agreement on security measures for Russia and the NATO member states.
In particular, Russia proposes NATO to refuse to accept Ukraine into NATO, as well as "from any military activity on the territory of Ukraine." The Russian Federation also offers the United States not to create military bases on the territory of the countries of the former USSR and not to accept these countries into NATO.
On December 30, Biden, during a telephone conversation with Putin, called for reducing tensions in relations with Ukraine and warned of his readiness to react decisively in the event of an invasion of Russian troops into Ukraine.
US and Russian diplomats will hold security talks in Geneva on January 10 to discuss both countries' military activities and rising tensions over Ukraine.
A meeting of the Russia-NATO Council is scheduled for January 12, and a multilateral meeting within the OSCE is to take place on January 13.
Earlier, UNIAN already reported that in 2022 the Ukrainian military will hold exercises in 13 countries.
You may also be interested in news:
.