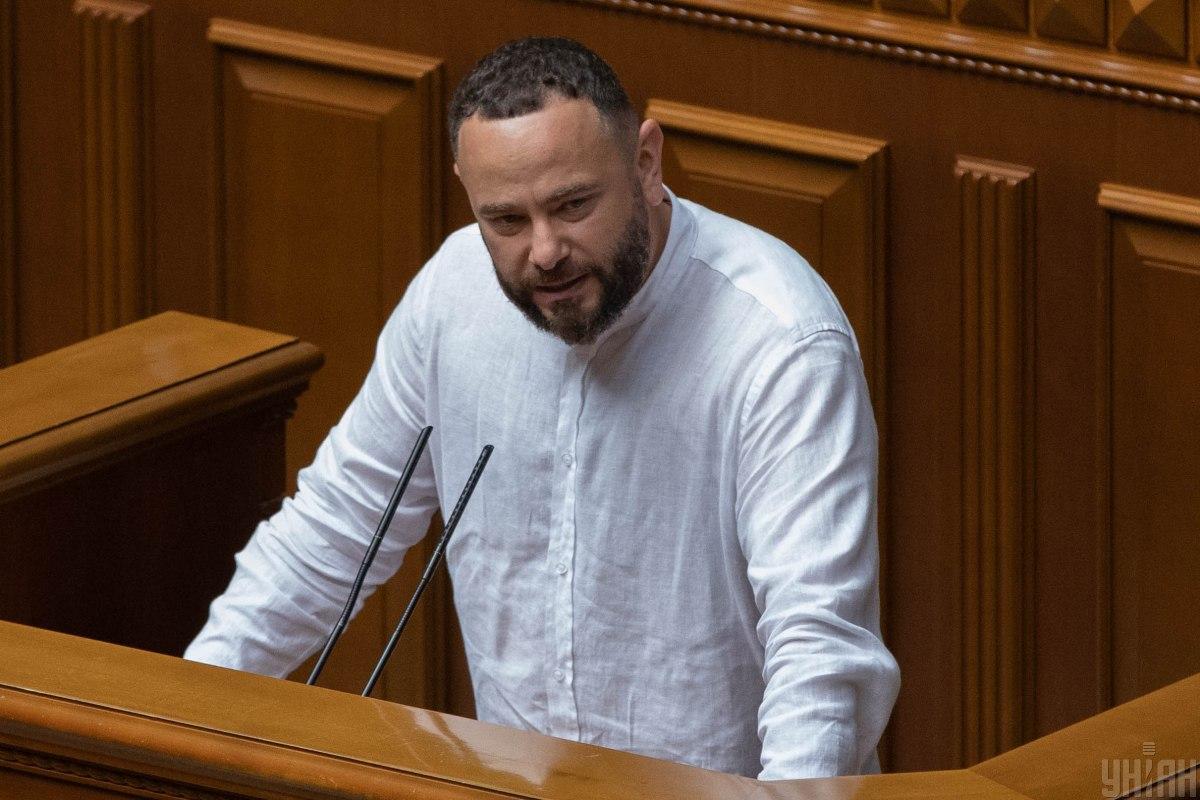 Alexander Dubinsky called on the Interior Ministry to investigate provocations against him / photo from UNIAN
People's Deputy Alexander Dubinsky reacted to the placement of provocative billboards with his own image and called on the Ministry of Internal Affairs to investigate.
"On the New Year's Eve, in some places in Kiev and the region, provocative boards with my photograph suddenly appeared. I handed over to the police an appeal demanding to investigate the pirate replication of provocative advertising surfaces in the Kiev region," the People's Deputy wrote on his page in Facebook and added that he knows the performers and the customer for this.
Dubinsky believes that the presenter of one of the TV channels is involved in this provocation.
"We end the year by opening a case against the leading parliamentary TV channel Rada Sergei Ivanov, who was marked by another badass … The parliamentary TV channel, like the presenter's salary, is paid at the expense of taxpayers. Therefore, law enforcement officers must establish whose resources Ivanov attracted for such provocations," wrote Dubinsky.
He also called on Interior Minister Denis Monastyrsky to promptly respond to the provocations.