The Polish Prime Minister is convinced that the EU should respond to such blackmail.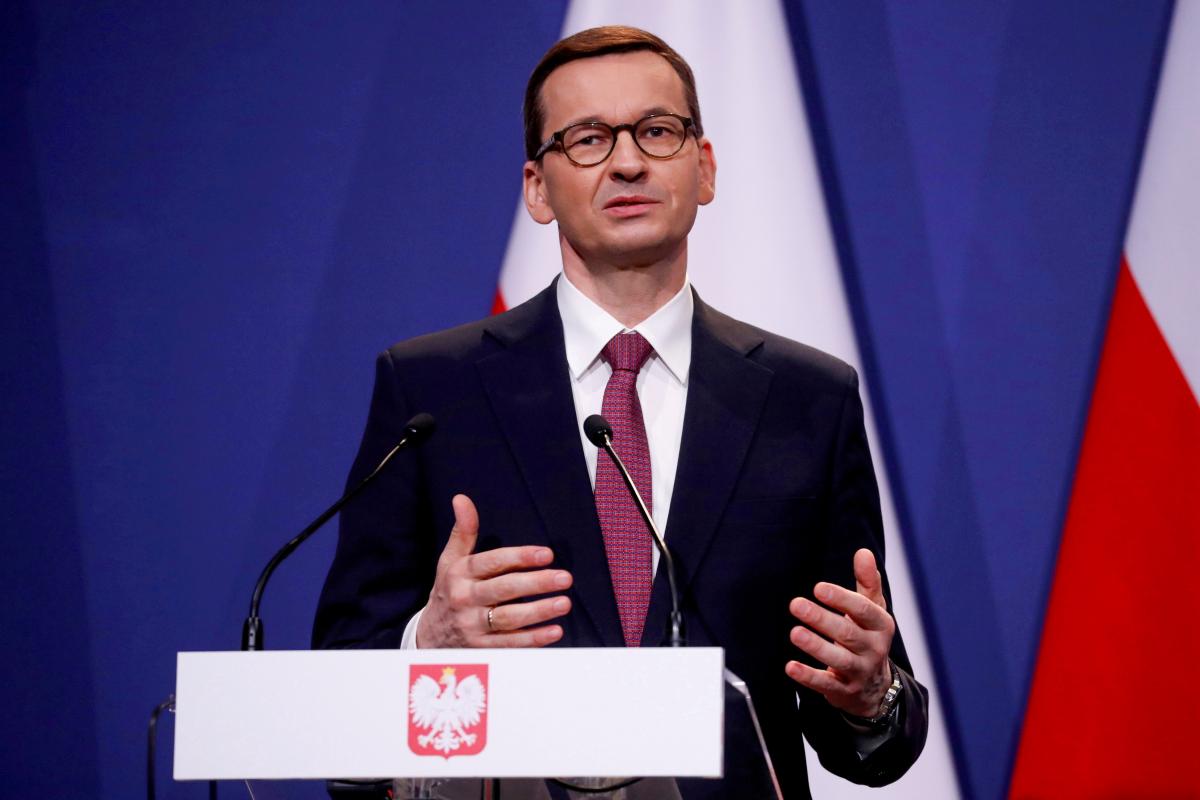 The Polish Prime Minister is convinced that the EU should clearly respond to such blackmail / photo: REUTERS
Polish Prime Minister Mateusz Morawiecki commented on Vladimir Putin's words about sending gas to Europe in exchange for agreeing to Nord Stream 2.
He stated this during a press conference, commenting on the words of Russian President Vladimir Putin, who at a government meeting noted that the Nord Stream 2 gas pipeline would help stabilize gas prices in Europe, reports Business Alert.
Read alsoGazprom ignores Yamal-Europe's capacities for the second week in a row"President Vladimir Putin confirms in his own words that the gas pipeline is an element of Russia's gas blackmail. It is difficult to find a better proof of what we are warning against, what we have been talking about for several years," Moravetsky said.
"Today, Russia and Brussels share a common responsibility for very high energy prices, very high gas prices, very high electricity prices. These, in turn, translate into high prices for a variety of products and services, so this is true about inflation. , which, unfortunately, is very high, "added Morawiecki.
"If you are polite there in Western Europe, we will open the tap and the gas will flow, if not, then you will have problems. We in Europe, throughout the European Union must clearly respond to such blackmail," the Polish Prime Minister is convinced.
Morawiecki added that the response to such statements should be firm policy in the short term, as well as expanding gas and energy infrastructure in the long term.
We will remind, earlier the head of the Polish president's cabinet Pavel Schroth said that he did not exclude any scenario of the development of the situation on the border of Ukraine with Russia.
You may also be interested in news:
.