Russia could launch airstrikes against Ukraine or launch a full-scale invasion, American analysts say.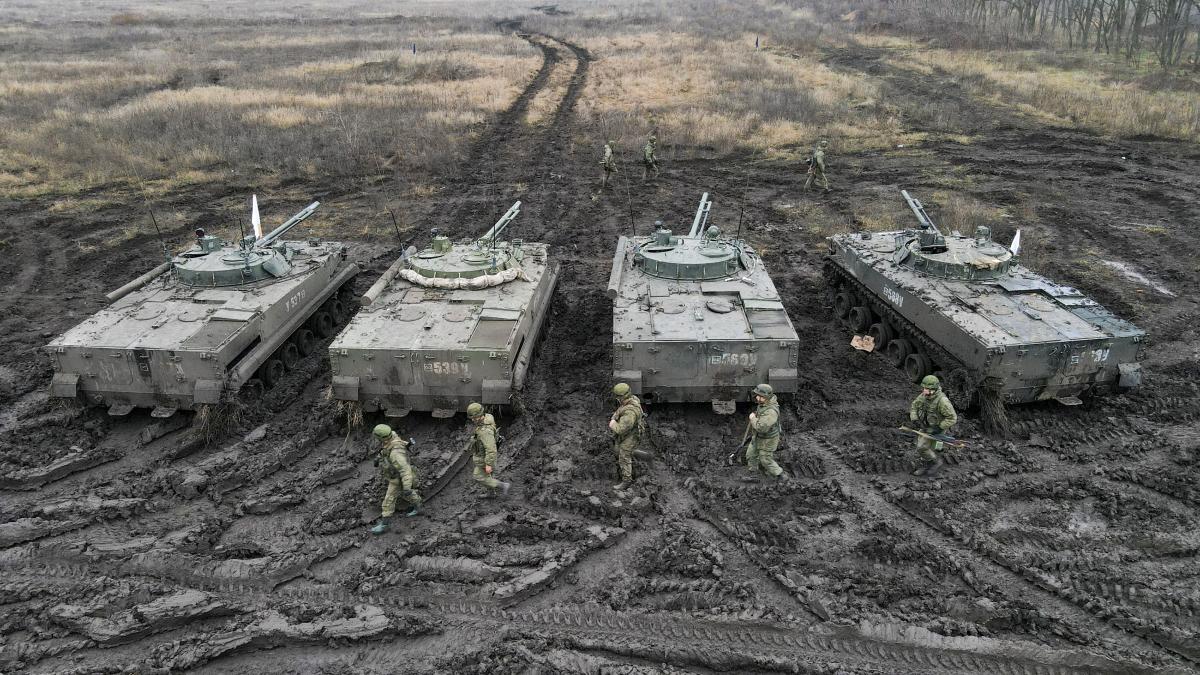 Two scenarios of a possible Russian invasion of Ukraine / photo REUTERS
There are two most likely scenarios for a possible Russian military invasion of Ukraine.
Edition Financial Times (FT), citing analysts, described them in detail.
The first option is pinpoint airstrikes.
According to Dara Massikot, a researcher at the American non-profit organization RAND, Russia may launch air strikes on Ukrainian military and infrastructure facilities.
According to Massikot, in this case, cruise and ballistic missiles may be involved, with which the Ukrainian air defense systems "will be difficult to cope with." In addition, Russia can use heavy artillery and flamethrowers.
The expert noted that the consequences of such an attack would be "devastating" for the Ukrainian Armed Forces.
The second scenario is a full-scale invasion of Ukraine.
Analysts consider this option less likely because Russia will need more military personnel to implement it, many of whom could die as a result.
Read alsoDanilov made a new statement on the risk of Russian invasion of Ukraine
According to Rob Lee of the Institute for Foreign Policy Research in Philadelphia, the scale of the proposed attack will depend on how soon Ukraine admits defeat.
As UNIAN reported earlier, on December 30, the presidents of Russia and the United States held another telephone conversation. It lasted 50 minutes and dealt mainly with the situation around the borders of Ukraine.
As told in the White House, Biden called on Putin to de-escalate the situation, and also threatened with consequences in the event of a Russian invasion of Ukraine.
In addition, Putin and Biden agreed to continue the dialogue, but already next year.
Aggravation on the border of Ukraine and the Russian Federation
On November 11, Bloomberg published an article discussing the risks of a full-scale Russian attack on Ukraine. The agency noted that the circles of American and European diplomats are seriously worried about the current movement of Russian troops towards the Ukrainian border.
Moscow itself denies this, calling the autumn redeployment of troops a "show of force."
In early November, information began to appear in the Western media with reference to satellite imagery data about the active movement of the Russian military to the border with Ukraine.
At the same time, the Ministry of Defense of Ukraine denied this information.
This is the second likely wave of aggravation on the Russian-Ukrainian border since March 2021. However, according to Bloomberg, so far the concentration of Russian troops takes place mainly at night, while in the spring the Kremlin openly threatened to attack, putting political pressure on Ukraine, the EU and the United States.
You may also be interested in news:
.