One of the main goals, the president called the end of the war in Donbass and the increase in teachers' salaries.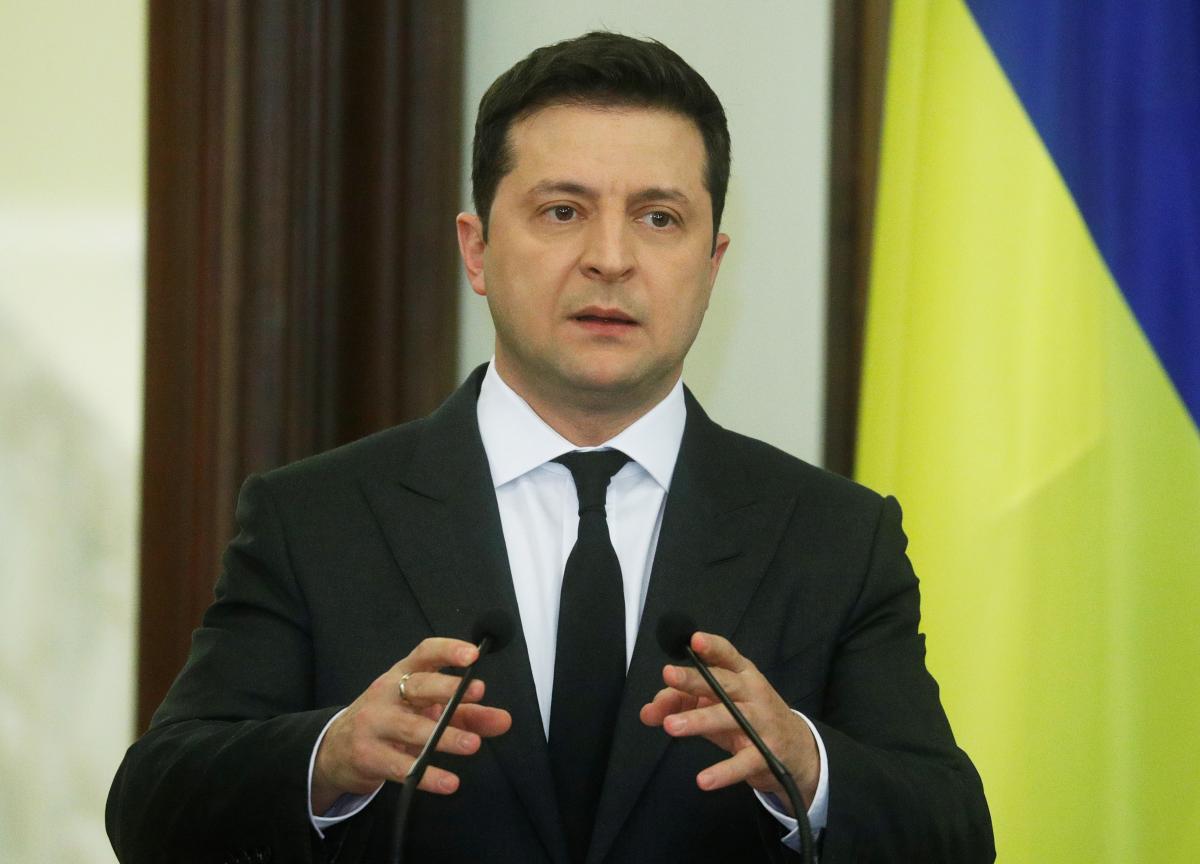 Zelensky named the main goals for 2022 / photo REUTERS
President of Ukraine Volodymyr Zelenskyy congratulated Ukrainians on the New Year and named his main goals for 2022.
As a UNIAN correspondent reports, he said this during the New Year's address to the Ukrainians.
"And this year we tried so that instead of many" still not present "Ukrainians could say" finally there is. "About different things in different regions of Ukraine. So that people in Zaporozhye could say:" Finally there is a bridge! " in the Dnieper, in Nikolaev: "finally there is a highway!" …
Zelensky noted that this year in Ukraine, the state has finally started working in a smartphone, and economic passports will soon appear.
Read alsoZelensky and Biden will have a telephone conversation: the date is namedIn addition, he clarified that the authorities were working so that Ukrainian doctors could say that at last they have a "normal salary," which will double in the new year.
"This is not yet the amount to be proud of. But it is not the one that is very ashamed of. We cannot, unfortunately, say the same about our teachers this year. And this is my pain. I really want us to we could all say this next year. And this is my goal, "the head of state said.
He also recalled that not all Ukrainians want to be vaccinated, and called this a "common pain" for Ukraine.
"And, unfortunately, we have not yet ended the war in the east of our state. And this is my main goal. That is why I say" bye. "Because next year will definitely be the best! I am sure of this," Zelensky stressed.
The President added that the main thing is for everyone to be healthy and alive and to gather at the same table with the whole family. "
"So that neighbors visit us – with jellied meat and a bottle, and not with weapons and without knocking. And so that friends and so that they are real, who are ready to fight for you – not on Twitter, but nearby. And so that relatives come." And so that they would come more often. From Donbass, from Crimea. But not to visit, but to ourselves, to return home, because we are all one family. Both Donbass and Crimea, "he said.
Read also"Founders of State Independence" May Appear in Ukraine: Draft Law SubmittedIn his speech, the head of state switched to Russian, noting that "as soon as we remove the line of demarcation in our heads, it will disappear on the map as well."
"And it will be as it should be in Ukraine. As in the song: One viburnum outside the window, one family at the table, and Ukraine, because we have no other. I want all of this to all of you, Dear Ukrainians, to wish. And we are for we will do everything, "Zelensky summed up.
As UNIAN previously reported, in the last minutes of 2021, President of Ukraine Volodymyr Zelenskyy addressed the Ukrainians with New Year's greetings.
You may also be interested in news:
.