The event is attended by about a thousand people.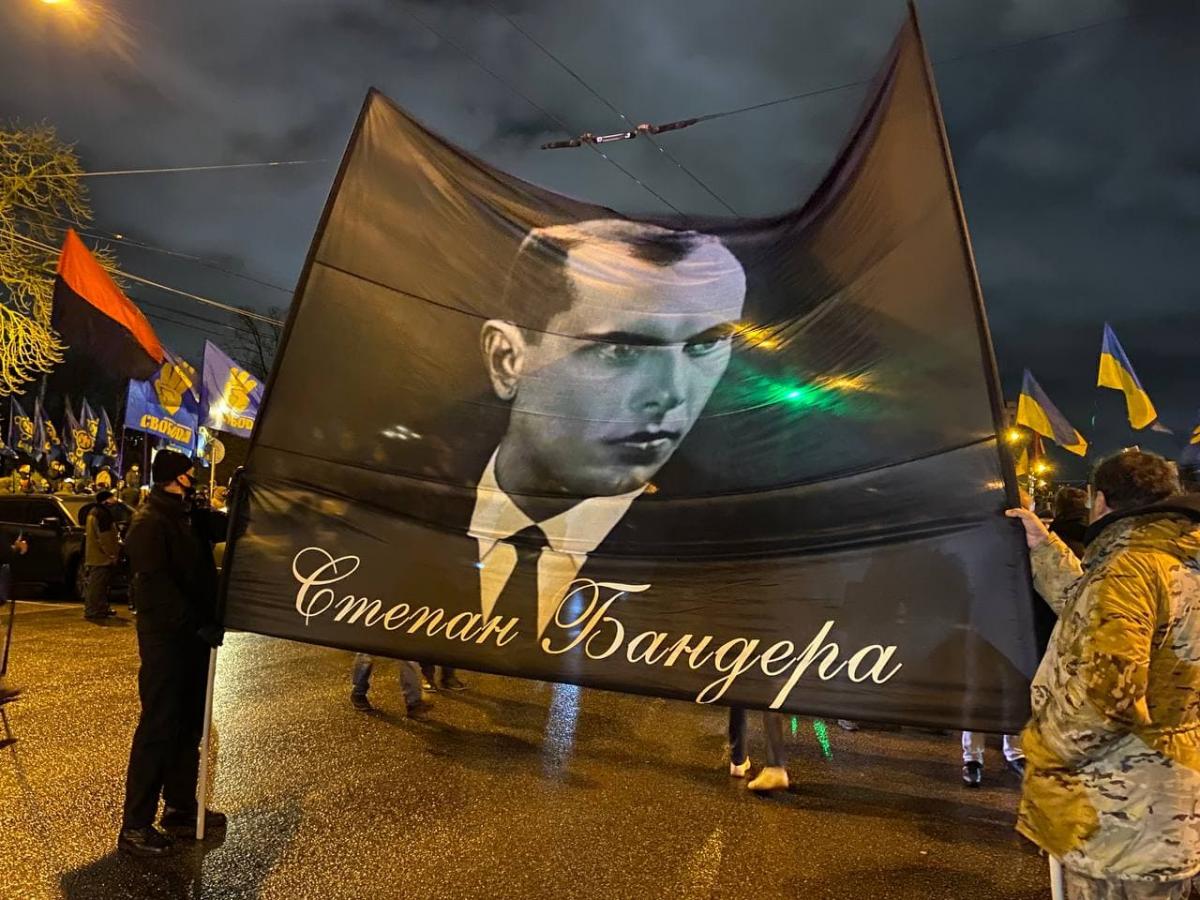 In Kiev, activists take part in a march timed to coincide with the birthday of Stepan Bandera / photo from UNIAN, Dmitry Khilyuk
In the center of Kiev, a torchlight march began on the occasion of the 113th anniversary of the birth of the head of the Organization of Ukrainian Nationalists, Stepan Bandera.
As a UNIAN correspondent reports, the participants of the event, which is traditionally organized annually by the All-Ukrainian Association "Freedom", gathered in the park named after Taras Shevchenko.
About 1 thousand people take part in the march.
They plan to pass st. Vladimirskaya, Taras Shevchenko Boulevard, Khreshchatyk. The march will end on the Independence Square.
In front of the column, the marchers unfurled a banner with a portrait of Bandera.
.