There was a woman with a child in the room when an explosive device hit the balcony.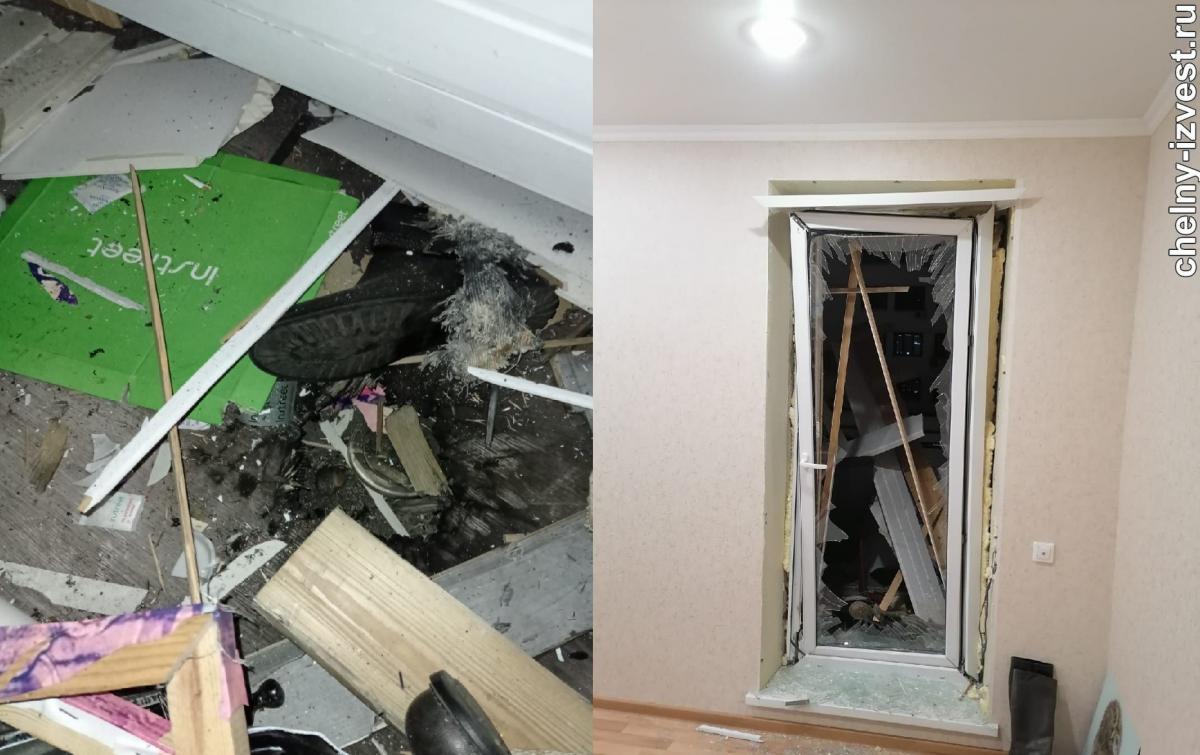 Shards of broken glass hit the owner of the apartment in the eye, there were cuts on her arm / photo: chelny-izvest.ru
In Naberezhnye Chelny (RF), before the New Year, a firecracker launched under the windows of a house flew into an apartment on the fifth floor.
Reportedly "Chelnin news", the balcony in the dwelling was destroyed, the furniture was damaged, the windows and the door were knocked out, and the hostess was wounded by fragments of glass.
According to the victim, a company of young people launched the firecracker a few minutes before the official city fireworks.
"The table was set, there was a daughter in the room, besides me, when the firecracker flew onto the balcony. The glass broke: the frames were thrown in one direction, the balcony door in the other, the chair caught fire, the linoleum began to melt. As if a grenade was thrown – I wanted to fall and crawl to the shelter, "- said the woman.
The incident witness mistook the firecracker for a gas explosion, such a loud sound.
"I was there. I just got out of the car and a firecracker flew past me with a whistle. With a very strange sound. A couple of seconds later there was a powerful explosion, and everyone around was scared. I thought the gas exploded in the apartment again. There was a very powerful pop. After the fireworks I already saw an ambulance that swept past into the yard, "the man said.
The owner of the apartment was taken to the emergency hospital. Shards of broken glass hit her eye, there were cuts on her arm. The child who was nearby was not injured.
The woman has already written a statement to the police.
Photo chelny-izvest.ru
Earlier, UNIAN wrote how the Russian deputy wished all enemies to "die" at the holiday. And in Ufa, children were presented with empty boxes at a New Year's party.
You may also be interested in news:
.