The President of Ukraine recalled the victories and named the main goals for the next year.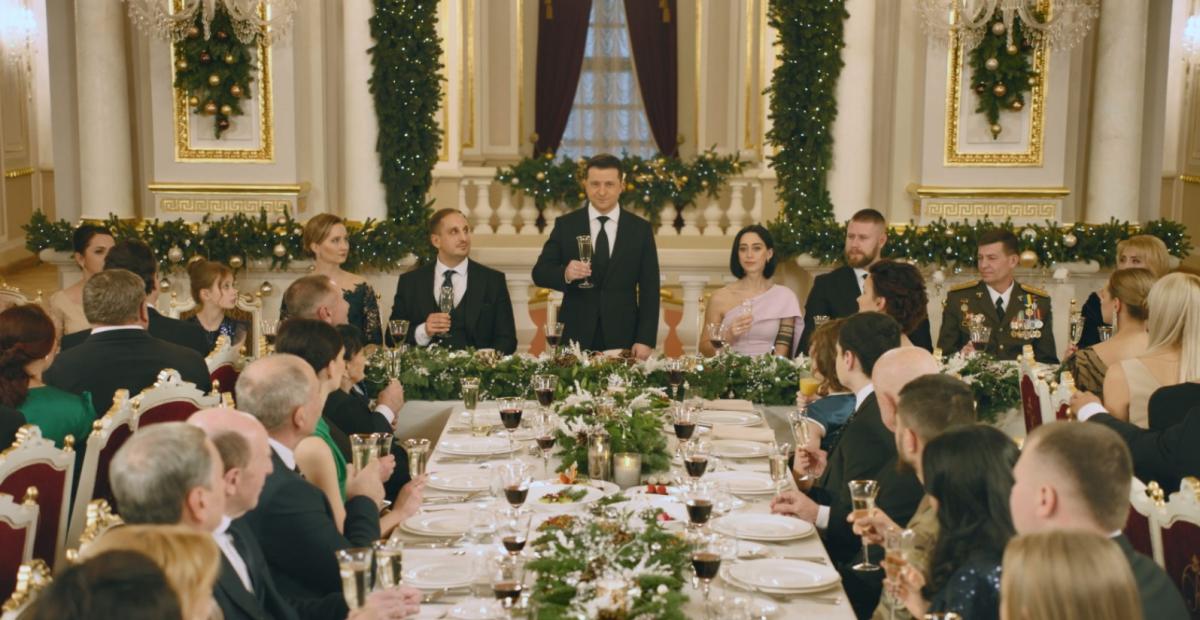 What Zelensky talked about in his New Year address to Ukrainians / screenshot
President Volodymyr Zelenskyy congratulated Ukrainians on the New Year 2022. The head of state recalled the Crimea occupied by the Russian Federation, the war in Donbass, the law on oligarchs, as well as victories.
The President of Ukraine spoke about this in his New Year's address to the Ukrainians.
Zelensky recalled the gold medal of Zhan Beleniuk at the Tokyo Olympics, the victory of Oleksandr Usik in the fight with Joshua, as well as the advance of the Ukrainian team to the Euro quarterfinals.
The President spoke about the first summit of the Crimean Platform, which took place in Kiev.
Read alsoZelensky and Biden will have a telephone conversation: the date is named"How loudly this year was sounded" Crimea is Ukraine! "The voice of not only Ukraine, but also 46 participants of the Crimean platform. Ukraine, "Zelensky said.
At the same time, he said that the Ukrainians are not afraid of the accumulation of Russian troops on the border, therefore they are protected by a powerful army.
"They scared us inside the country. And scared from the outside. But any army on the other side of the border does not scare us, because a significant army on our side of the border protects us," the head of state emphasized.
At the same time, he pointed out that "neighbors" should visit Ukrainians "with jellied meat, and not with weapons and without knocking." Zelensky also wants Ukrainians to come more often from Crimea and Donbass, now occupied by the Russian Federation.
"But not to visit, but to visit ourselves, we returned home, because we are all one family. Both Donbass and Crimea. And as soon as we remove the demarcation line in our heads, it will disappear on the map as well," the president said.
In addition, he promised to provide veterans and military personnel with housing, and to increase teachers' salaries. The head of state recalled the law on oligarchs and the land market and the construction of bridges and roads.
As UNIAN previously reported, in the last minutes of 2021, President of Ukraine Volodymyr Zelenskyy addressed the Ukrainians with New Year's greetings.
You may also be interested in news:
.