Another advantage is its ability to be stored dry for a long time.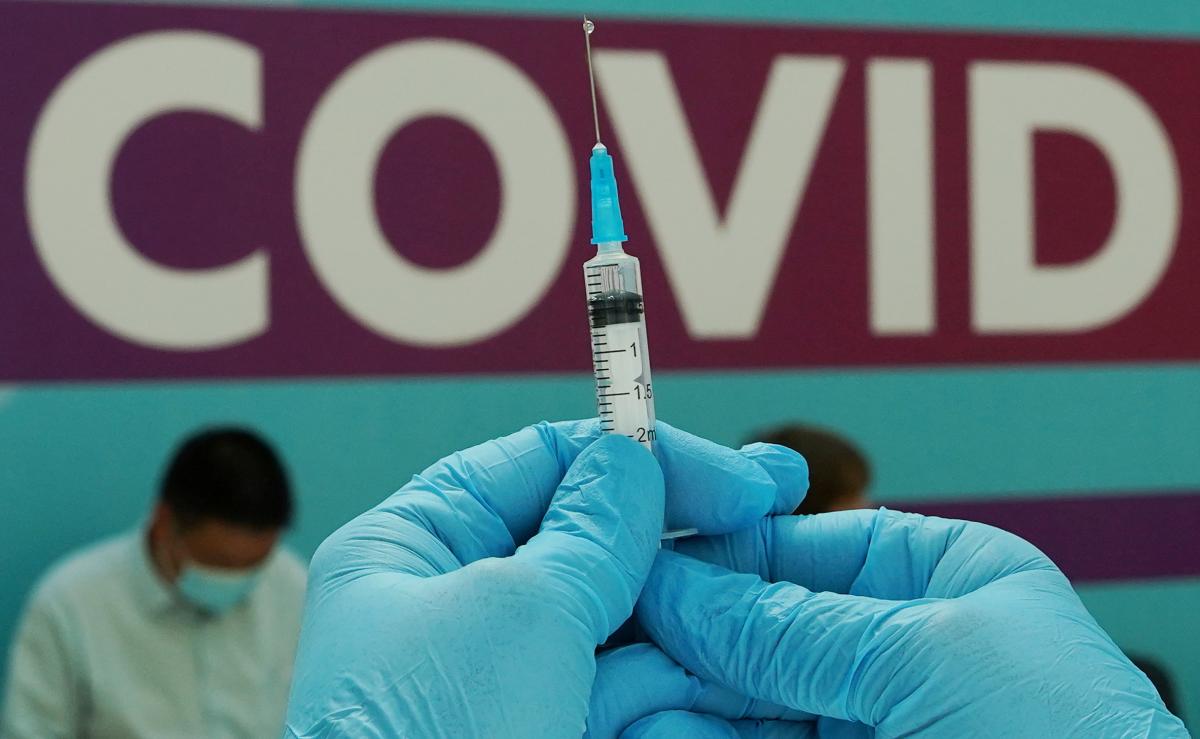 The vaccine also has an advantage in terms of side effects / photo REUTERS
Researchers in Tokyo are developing a "dream" vaccine against COVID-19 that provides lifelong efficacy.
According to scientists, the creation of a vaccine with life-long effectiveness could lead to huge financial savings around the world and give an edge in the fight against coronavirus. The Japan Times.
Shortly after the outbreak of the pandemic in early 2020, Michinori Kohara, a distinguished investigator at the Tokyo Metropolitan Institute of Health Sciences, wondered if it was possible to develop a vaccine based on a proven smallpox vaccine that helped the world to eradicate the deadly disease.
Read alsoClosed cities, canceled fireworks: Omicron restricts the world to New Years celebrationsTherefore, in April 2020, Kohara began developing a recombinant vaccinia virus containing the spike protein of the SARS-CoV-2 virus that causes COVID-19.
Although COVID-19 messenger RNA vaccines developed by Pfizer Inc., BioNTech SE and Moderna Inc. have been successful in preventing serious illness and death, neutralizing antibodies are significantly reduced six months after vaccination, necessitating the use of boosters, especially against the variant. Omicron.
In contrast, the vaccine, headed by Kohara, could produce potent neutralizing antibodies within a week of vaccination and induce the strongest cellular immunity of any vaccine, he says. This would be important as none of the currently available COVID-19 vaccines appear to provide long-term protection.
"The characteristics of this vaccine are that it can induce antibodies and lifelong immunity. One vaccine is effective for more than 20 months, and there is no other vaccine that can achieve this effect," the scientist said.
Kohara also says the vaccine has an advantage in terms of side effects, while fears of fever and myocarditis, especially in young men, are holding back the COVID-19 vaccine campaign.
Another advantage of the vaccine is its ability to be stored dry for a long time at room temperature, which would be especially useful for developing countries with tropical climates.
Recall that the countries of Europe and the United States continue to record record rates of the daily incidence of coronavirus. WHO Head Tedros Adanom Ghebreyesus named the ongoing tsunami, which provoked the intersection of two strains – "Delta" and "Omicron".
You may also be interested in news:
.