The press service of the American leader was the first to report on the conversation between the two presidents.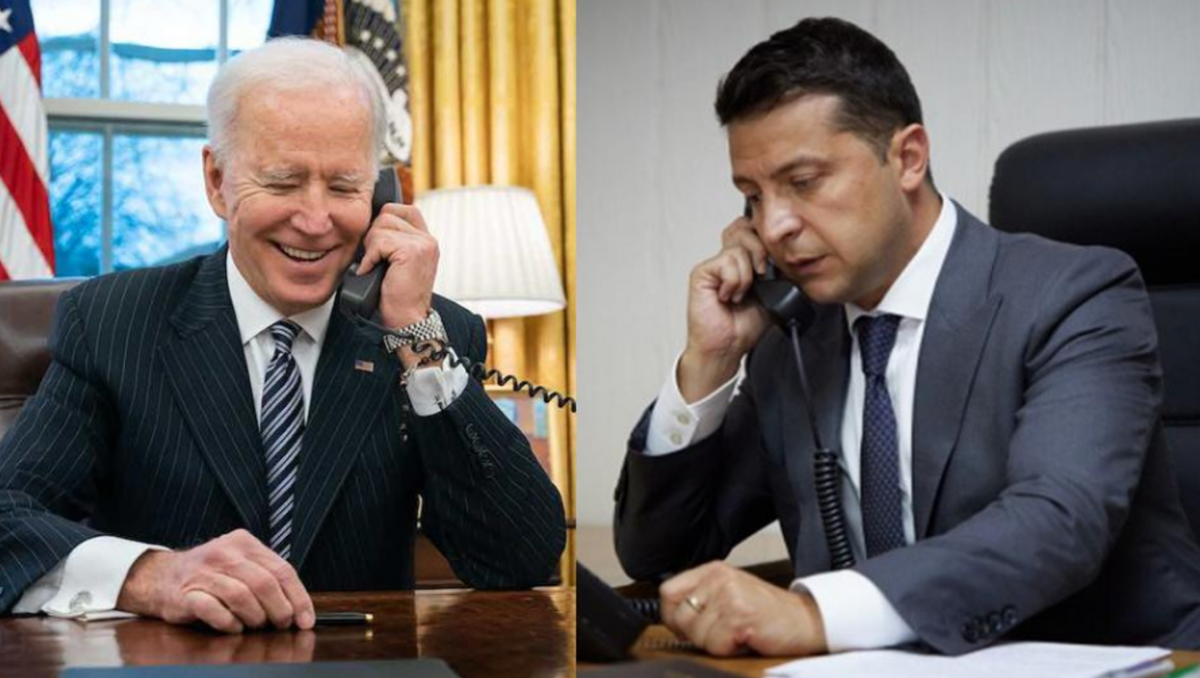 Biden and Zelensky spoke on the phone / photo: REUTERS, President's Office
The presidents of Ukraine and the United States held a previously announced telephone conversation.
The first about the talks between the leaders of the two countries reported press service of the White House.
In a short post on the official website, it is said that Biden made it clear that the United States and its allies would strongly respond to a possible Russian invasion of Ukraine.
"The leaders expressed support for diplomatic efforts, which will begin next week with a bilateral dialogue on strategic stability, in NATO through the NATO-Russia Council and in the Organization for Security and Cooperation in Europe," the statement said.
Read alsoAmbassador spoke about additional US assistance to Ukraine
The White House also added that Biden assured Zelensky of his commitment to the principle of "nothing about you without you" and reaffirmed US support for Ukraine's sovereignty and territorial integrity. Separately, the parties touched upon the situation in Donbass and Biden, as reported in the White House, expressed support for the Minsk process and negotiations in the "Normandy" format.
Zelensky in his Twitter stressed that the first international conversation of the year with Biden proves the special nature of the relationship.
"We discussed joint actions of Ukraine, the United States and partners to preserve peace in Europe and prevent further escalation, reform and de-oligarchization. We appreciate Ukraine's unshakable support," the statement says.
What preceded this:
As UNIAN reported earlier, on December 30, US President Joe Biden, during a telephone conversation with Russian President Vladimir Putin, urged to reduce tensions in relations with Ukraine and warned of his readiness to react decisively in the event of an invasion of Russian troops into Ukraine.
US and Russian diplomats will hold security talks in Geneva on January 10 to discuss both countries' military activities and rising tensions over Ukraine.
A meeting of the Russia-NATO Council is scheduled for January 12, and a multilateral meeting within the OSCE is to take place on January 13.
.