How Christmas 2022 is celebrated in Ukraine and what is the history of this holiday – we answer the main questions.
Nativity of Christ is one of the two most important Christian holidays along with Easter. All believers on this day rejoice at the birth of Christ and glorify him. On this night, services and liturgy are held in churches, and the Nativity Fast ends.
Christmas 2022: holiday date
All Christians in the world celebrate Christmas on December 25, but according to different calendars. Catholic Christmas is celebrated according to the new Gregorian calendar – the one we all live by. Protestants and most Orthodox Christians also celebrate Christmas on December 25.
Only a few Orthodox churches (Russian, Ukrainian, Georgian, etc.) and Old Believers celebrate Christmas according to the old Julian calendar. December 25 old style matches Jan. 7… On January 6, Orthodox Christians celebrate Christmas Eve – we talked about this holiday earlier.
December 25 is just a conditional date for Christmas. The exact birthday of Jesus cannot be determined.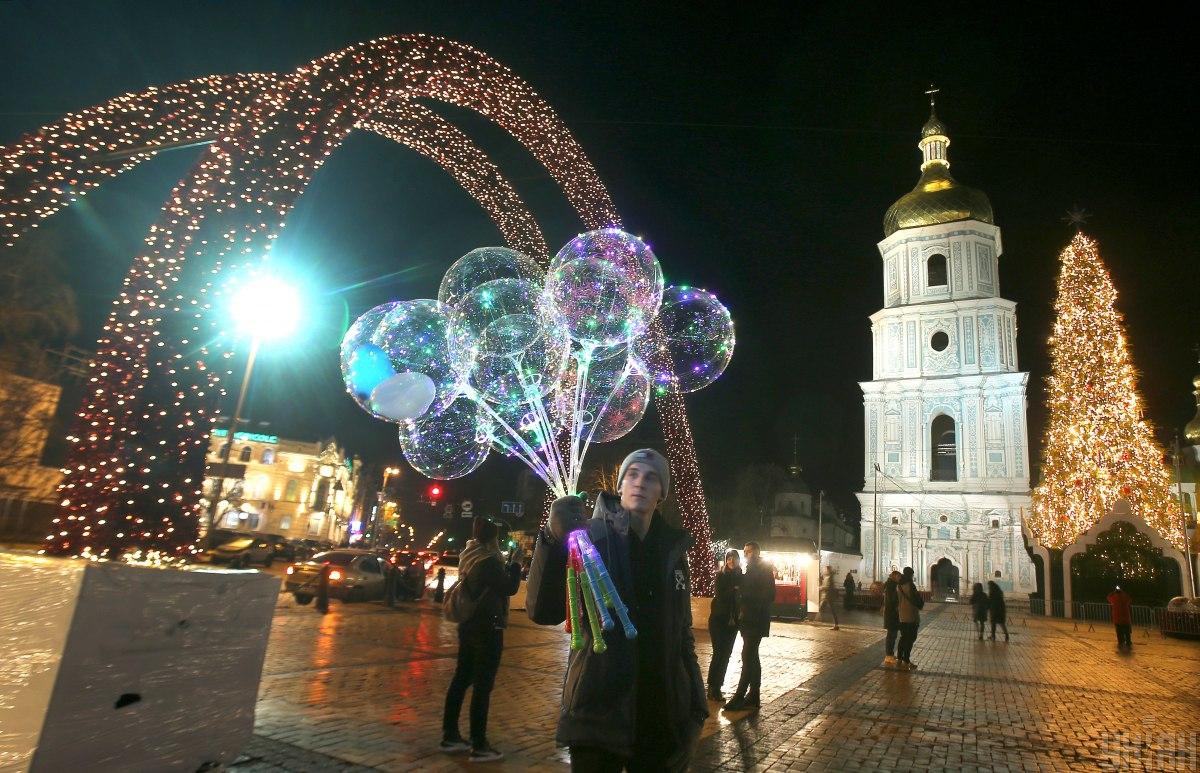 Christmas 2022 Ukraine / photo from UNIAN
Christmas 2022: the history of the holiday
On this holiday, believers celebrate the birth of Jesus Christ in the city of Bethlehem. His parents Mary and Joseph went to this city to participate in the census. There they stayed overnight in a cattle cave. During the night, the pregnant Maria began to have labor pains. This is how Jiusus was born.
A star shone brightly over this cave. Shepherds and wise men from the surrounding area came along the star to look at the Messiah and brought him gifts. King Herod learned about the birth of the Savior and ordered to kill all male newborns in the country. But the angel warned Joseph and Mary, and they managed to escape to Egypt with the baby.
Christmas 2022: traditions in Ukraine
Before Christmas, believers observe a strict forty-day fast, during which they limit themselves not only in food, but also in fun. The celebration of Christmas begins on the eve of the date, January 6, with the ascent of the first star. They put 12 lenten dishes on the table and read a prayer with the whole family.
On Christmas day itself, the fast stops and you can eat any food. On a holiday, they attend a service and say to each other when greeting, it is customary to say "Jesus was born!" – "Praise him!"
In Ukraine, at Christmas, it is customary to stage a miniature puppet theater – a nativity scene. These scenes portray the birth of Jesus. In some Ukrainian regions, a didukha is woven at Christmas – a sheaf of hair with many knots and limbs. They put him in the corner of the house for good luck.
Merry Christmas 2022 greetings have already been posted on the site.
Dos and Don'ts at Christmas
Wear old or dirty clothing.
Housework.
Swear and quarrel, especially at the table.
Refuse help.
Hunt and fish.
.