The Naples court chose him as a preventive measure in the form of detention pending consideration of the Russian extradition request.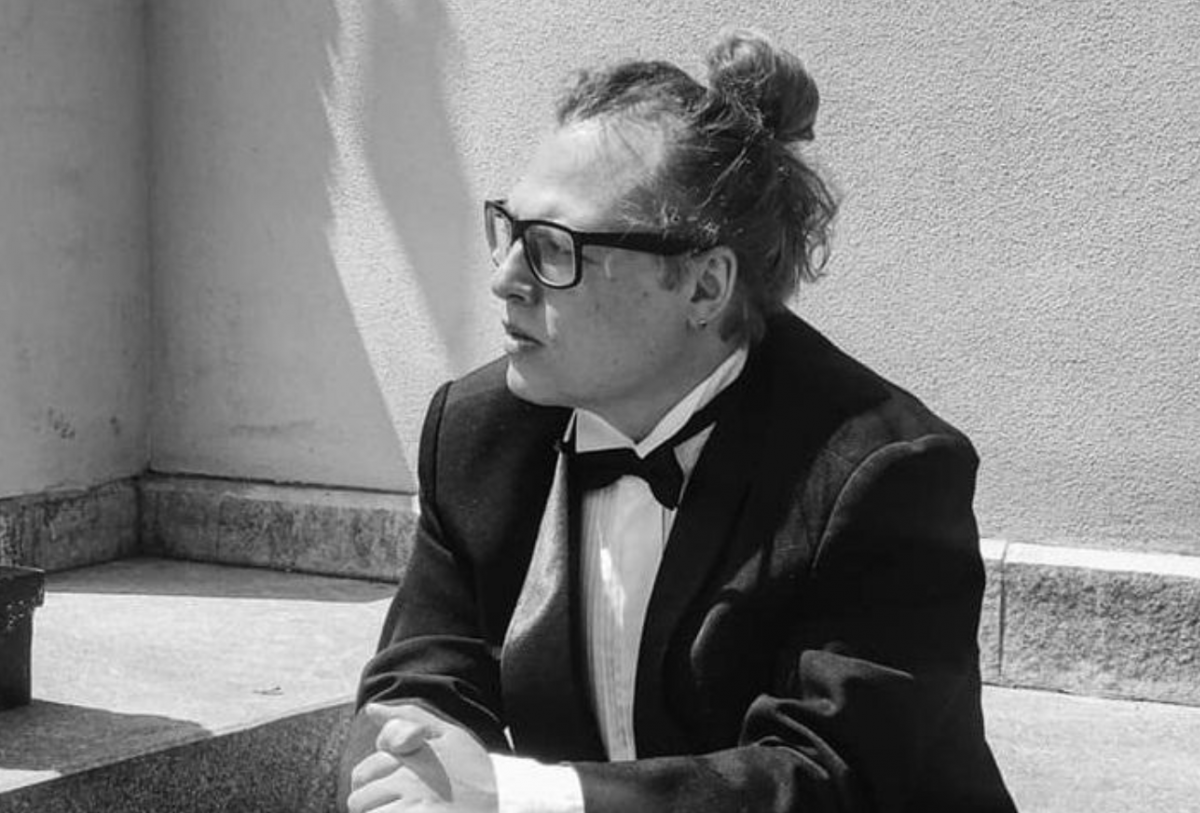 Ukrainian director was detained in Italy / facebook photo Eugene Lavrenchuk
In Italy, at the request of the Russian Federation, Ukrainian theater director Yevhen Lavrenchuk was detained.
The UNIAN correspondent was informed about this by the speaker of the Ministry of Foreign Affairs Oleg Nikolenko.
The Ministry of Foreign Affairs of Ukraine says that Ukrainian diplomats are providing assistance to the arrested Ukrainian citizen Yevhen Lavrenchuk.
"The Consulate General of Ukraine in Naples provides consular assistance to the Ukrainian citizen Yevgeny Lavrenchuk, who was detained in Italy on December 17 at the request of the Russian Federation," the speaker said.
Read alsoFor two days of the new year, border guards did not allow 25 Russians to enter UkraineAccording to him, the Naples court chose a preventive measure for him in the form of detention pending consideration of the Russian extradition request.
At the same time, with the assistance of the Consulate General, the citizen was provided with a lawyer.
"Now the consuls and the lawyer are interacting with the Italian law enforcement agencies to find out all the reasons for the detention of Yevgeny Lavrenchuk and to protect his legitimate interests," the speaker added.
In addition, on December 31, Lavrenchuk was visited by the consul. As noted by Nikolenko, the conditions of Lavrenchuk's detention are acceptable, and the state of his health is satisfactory.
Consuls keep in touch with the administration of the penitentiary institution and relatives and keep the case under special control.
According to information in a group created on Facebook Free Eugene Lavrenchuk, Lavrenchuk has been held in an Italian pre-trial detention center since December 17 in connection with Russia's request for his extradition to the Russian Federation.
"According to their statement, Evgeny, while on the territory of Russia 8 years ago, allegedly committed a criminal violation. Now the Italian side is studying the request filed from Russia. The details of the case have not yet been disclosed, but it is known that Evgeny is accused of financial violations that he allegedly committed. on the territory of the Russian Federation, "- said in a message on the group's page.
Earlier it was reported that the only Ukrainian journalist accredited in Russia left the country because of the "threat to personal security."
You may also be interested in news:
.