The 27-year-old soldier was on vacation.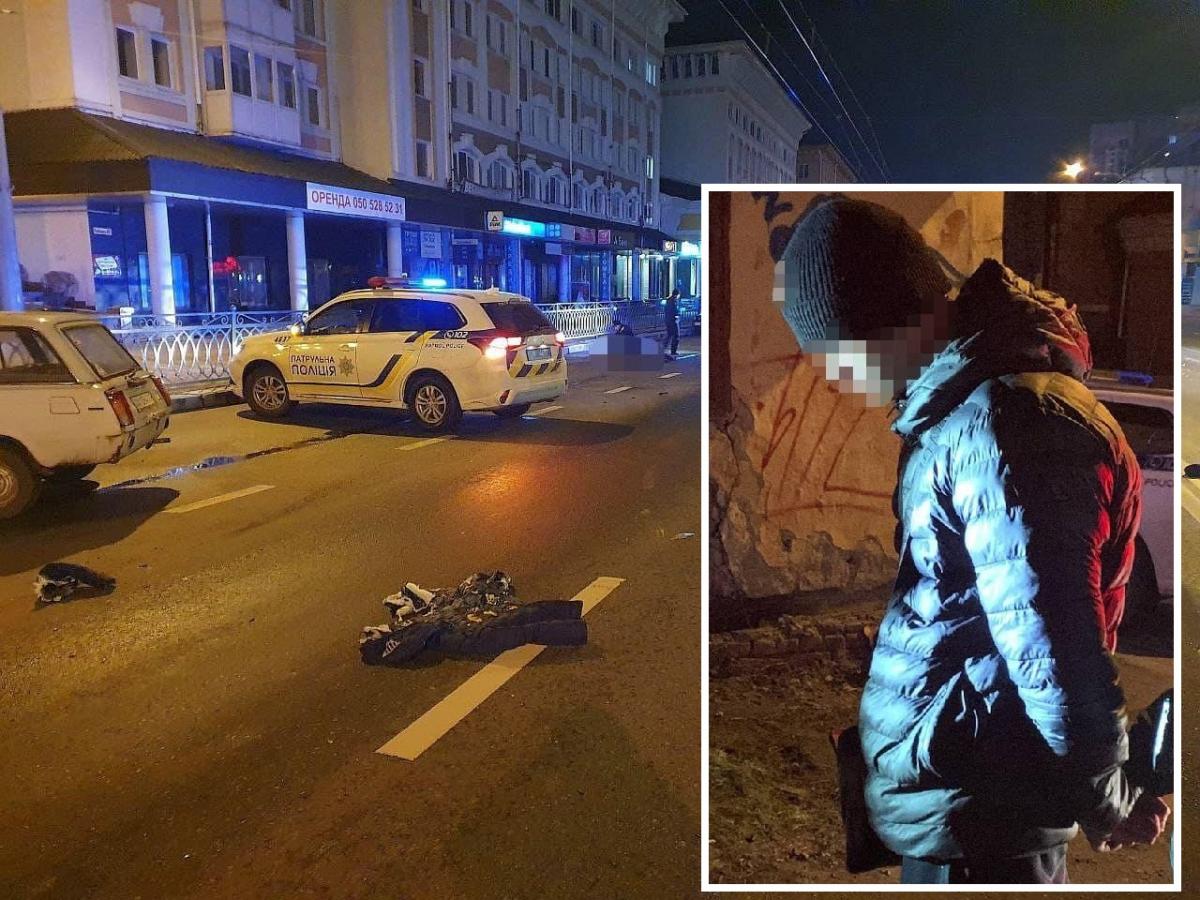 The victim died in hospital from his injuries / Photo rv.npu.gov.ua, collage UNIAN
On Soborna Street in Rivne, a soldier died as a result of an accident. He was hit by a driver in Audi, who had a certificate of assistant-consultant of the regional council deputy with him.
It is reported by area police and clarify the sources Public.
The police claim that a pedestrian crossed the roadway at an unidentified location.
The culprit of the accident did not stop and continued on his way at high speed, so additional patrols had to be involved in pursuit of the offender.
Read alsoIn Zaporozhye, a salute hit a girl in the face (video)Law enforcers called a medical team to the scene, but the victim died in hospital from his injuries.
The culprit of the accident, along with the passenger, was detained on one of the streets of the city. As it turned out, the Audi driver was drunk.
"The vehicle" Audi "with mechanical damage was found on Doroshenko Street. Both the passenger and the driver behaved aggressively, so they used a special device – handcuffs. Examination of the driver for drunkenness showed that a 24-year-old resident of the village of Barmaki, not far from Rivne , drove a car drunk – 2.10 ppm of alcohol, "- said in the message.
Investigators entered information into the Unified Register of Pre-trial Investigations under Part 3 of Article 286-1 of the Criminal Code of Ukraine.
A resident of Barmakov was detained in accordance with Article 208 of the Criminal Procedure Code of Ukraine. The issue of informing him about the suspicion and choosing a preventive measure is being resolved.
From his own sources it became known to Suspilny that the man has a certificate of an assistant-consultant on a voluntary basis as a deputy. True, we are talking about the regional elect of the previous convocation.
The dead was a 27-year-old soldier on vacation.
You may also be interested in news:
.